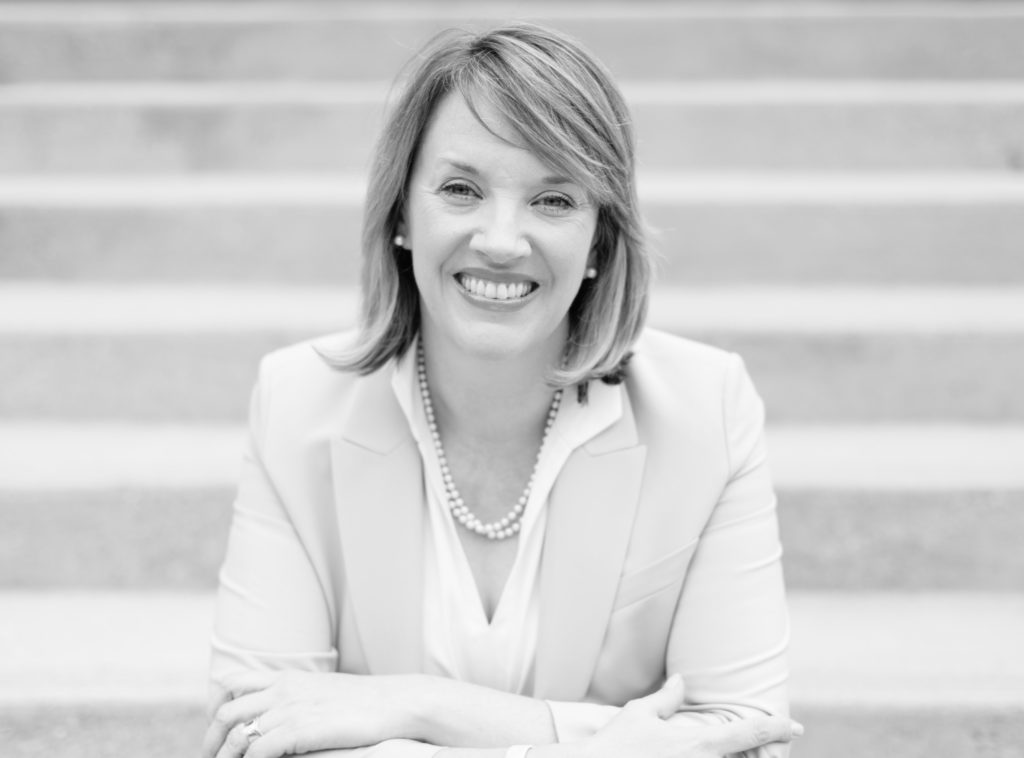 Over a decade ago, Jeff Tillotson needed help at the Supreme Court of Texas reinstating a trial win he secured for NextEra Energy subsidiary FPL Energy that was reversed at the Fifth Court of Appeals in Dallas.
Though he had handled appeals plenty of times in Texas' intermediate courts, Tillotson had never done so in the state's highest civil court. He went on the hunt for the best appellate lawyers in Texas and landed upon Anne Johnson and a team of lawyers at Haynes and Boone, which also included legend Nina Cortell.
Tillotson and Johnson became friends while working on the case, which involved one of the first contract interpretations between wind-farm producers and electric power-distribution companies (in this instance, TXU Corp.). After years of crafting, drafting and arguing, the Supreme Court reversed the Fifth Court's reversal, reinstating a win for FPL.
"She helped handle that appeal, massaging the ego of a bruised trial lawyer into a winning argument at the Texas Supreme Court, which reversed the Court of Appeals in a landmark decision based on liquidated damages that now has, ironically, been cited against me many times," Tillotson said. "I was really impressed with Anne's ability to home in on what the court would focus on versus what I got the jury to focus on. I've never forgotten that focus."
Since then, Johnson and Tillotson have collaborated on roughly a dozen matters, the most recent being a mandamus proceeding tied to hedge fund manager Kyle Bass's feud with Grapevine-based real estate investment trust United Development Funding.
This week, Johnson and Tillotson strengthened their alliance by becoming law partners. On Tuesday, Johnson moved her 27-year practice from Haynes and Boone to Tillotson Law, now called Tillotson Johnson & Patton.
The move is a head-turner in the legal market, and for more than one reason. It bucks the current trend of large law firms hiring premier trial lawyers from boutique firms. It also puts a female lawyer's name on the door — the name of a woman who built a successful appellate practice, became a member of the management committee at her prior firm and has served her community as a board member of multiple organizations, all while being the wife of a state senator and a mother of three.
"I like the idea of a woman being a name partner at a firm. That's still, believe it or not, unique," said Mary Kay Chief Legal Officer Julia Simon, Johnson's longtime friend and one of Tillotson's clients. "I know it happens, and more often than not, it happens when a woman hangs out a shingle on her own. I think it's a huge step forward for women lawyers in Texas.
"We talk a lot about women not taking risks … working mothers can sometimes get conservative in a way that, stereotypically, men don't, and I think it's awesome for Anne to branch out from what is certainly a safe position at Haynes and Boone … and do this," Simon added.
The move also represents the union of one of the state's most respected appellate lawyers with one of the state's most respected trial lawyers. Both Johnson and Tillotson have a caliber of clients that would be the envy of any corporate lawyer: AT&T, BBVA, ExxonMobil and Credit Suisse, to name a few.
"Adding one of the top appellate lawyers to our shop gives us the ability and capability to handle any matter," Tillotson said. "And it also strengthens our overall trial practice from top to bottom.
"Everyone knows Anne, everyone respects Anne, and no one wants Anne on the other side of an appeal."
From Air Force Bases to Supreme Court Cases
Born in the United Kingdom, Anne McGowan grew up in East Anglia, about 1.5 hours north of London. Her parents worked as teachers at RAF Lakenheath, the largest U.S. Air Force base in England.
McGowan's mother had Texas roots, and she spent summers at her grandmother's house in Denison. McGowan decided to go to college at the University of Pennsylvania, her father's alma mater. The source of inspiration for law school was McGowan's mother.
"She wanted to be a lawyer, but law school was out of reach for a girl from a small Texas town in the 1950s," she said of her mom. "Instead, she put herself through college, became a teacher and eventually became a respected leader in the teacher's union, and spent the latter half of her career advocating for teachers. Law school became her dream for me."
McGowan attended the University of Texas School of Law, where she met her husband, Nathan Johnson, a fellow cast member of UT Law's Assault & Flattery musical. When he graduated, Johnson moved to Dallas to start his legal career at Sheinfeld, Maley & Kay (he's now State Sen. Nathan Johnson and practices at Holland & Knight). The couple married when she graduated two years later. Anne Johnson began her legal career in Dallas at Haynes and Boone in 1995.
She started in the appellate section under the legendary Nina Cortell; but as a fourth-year associate Johnson was assigned to a trial team with partner Werner Powers.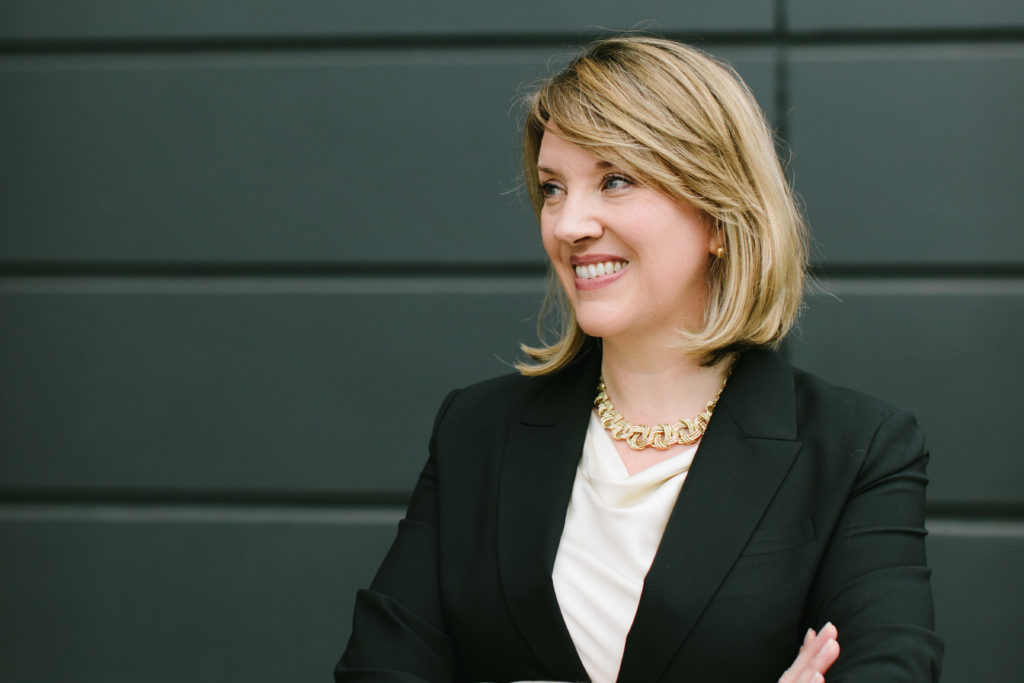 "I spent the next couple years doing mostly litigation — going around the country, taking depositions … it was great fun," Johnson said.
Johnson was part of a team led by Powers that tried a three-month case in Dallas. At the time the trial began, Johnson was six months pregnant with her oldest son. She gave birth the night before closing arguments.
Upon returning to work, Johnson questioned whether she could maintain a full-time practice now that she was a mom. Cortell devised the solution: a reduced-hours arrangement. At the time it was not common in Texas BigLaw, but "Haynes and Boone was really forward-thinking," Johnson said.
She transitioned back into more appellate matters, working a reduced-hours schedule from 2002 to 2010 — even making partner during that time, in 2008 (the first at the firm to make partner on a reduced-hours schedule).
"I always want to be clear: I worked very hard," Johnson said. "I still did out-of-town trials — plenty of them. It gave me the flexibility I needed when my kids were young to be able to stay in an active law practice."
Recent Successes
Scores of wins followed, both in the appeals courts and trial courts. She obtained the reversal of a federal district judge's interpretation of an ERISA-governed benefits plan in the U.S. Court of Appeals for the Fifth Circuit. She helped obtain a settlement after filing opening appellate briefs in a fraud and contract case involving the sale of supply chain software. She beat Tony Romo (twice) in Dallas' Fifth Court of Appeals on behalf of the National Football League in two dismissed tortious-interference cases.
More recently, in 2020, Johnson successfully overturned a $110 million fraud verdict in the Dallas Court of Appeals for BBVA — even after the appeals court had switched to a Democratic majority.
Also recently, she preserved a $5.3 million jury verdict from 2019 for Eagle Ford Shale producer Compass Well Services against Great American Insurance Co. of New York by convincing both the Fort Worth Court of Appeals and the Texas Supreme Court not to hear the case.
"She was tactically, strategically and legally brilliant and I can't say enough good things about her," Compass Well Services Chief Executive Colin Raymond said. "I always believed we had the best person running the process for us in our corner, without a doubt."