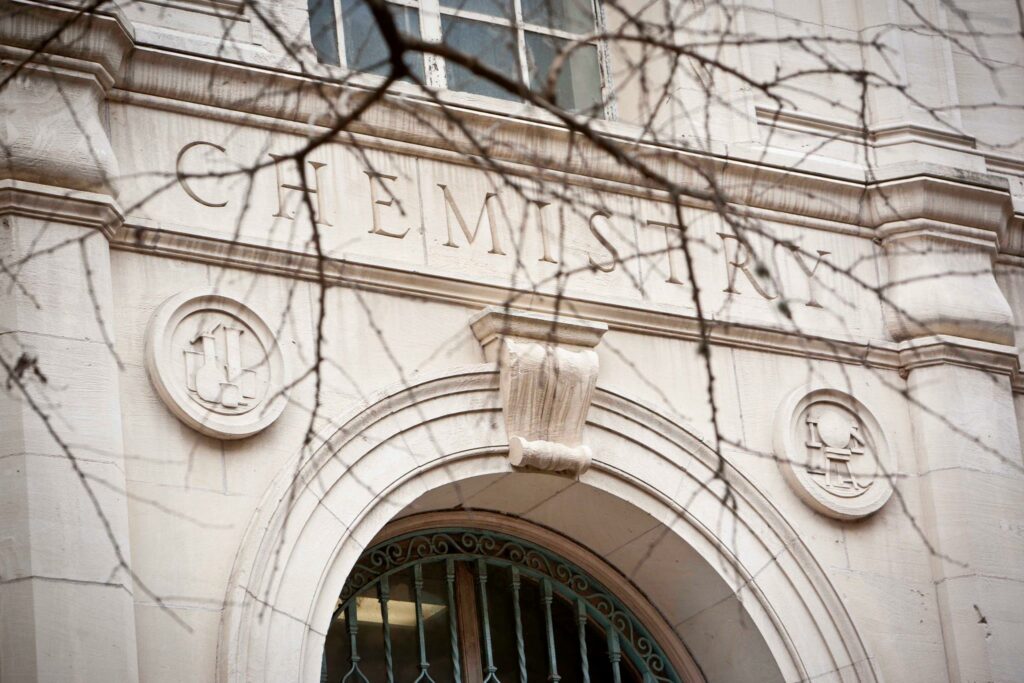 Suvi Orr was leaving work when she got the call. Her lawyers had great news. After more than five years of fighting the University of Texas, Dr. Orr finally had the injunction she wanted: to stop the university from proceeding with a student-discipline proceeding against her that, if the university had its way, could lead to UT stripping her of the doctorate she earned in chemistry almost a decade before that.

Her attorneys had argued the procedure decidedly favored UT. She wanted an untainted hearing. The university at first, using a procedure established after Orr graduated in 2008, would have given the decision to an undergraduate judicial panel, not necessarily chemistry majors or even students familiar with doctoral research, to determine whether she committed "academic misconduct" in her dissertation research. When her lawyers – Anita Kawaja of Houston and David Sergi of San Marcos – objected, the university offered a hearing officer to hear the evidence. That officer would be from the chemistry department from which Orr earned her degree. But Kawaja and Sergi objected to two chosen to serve, both for conflicts, and a third recused on his own because he depended on Orr's dissertation advisor for promotion and backed out.

So in the latest wrinkle in what has now been a 10-year ordeal, Sergi and Kawaja sought to stop the process by an injunction until Austin's Third Court of Appeals heard her pending appeal. The court of appeals enjoined it.

The call that day in 2017 to tell her decision came on her birthday. To take the call safely Suvi Orr pulled her Volkswagen Jetta over just before she got to "the 5" – Interstate 5 – as she headed north from downtown San Diego. She listened, then she cried.

***
Her case – Hartzell v. S.O. and another with similar issues, Trauth v. K.E. — will be before the Texas Supreme Court on Tuesday for the opening argument in the court's 2022-2023 term. The prospect for new law is distinct. The implications could be vast. Degree revocations are rare. Reported Texas cases have dealt with student discipline, but none has involved a university seeking to take back a graduate's degree. Not only are due-process issues raised in both cases, but more important is whether the University of Texas (and Texas State University in the other case) even have statutory authority to revoke a degree once awarded. Suvi Orr's attorneys say no. They base their argument on the Legislature's silence in statutes governing universities and a 1969 attorney general opinion that ruled Texas universities have authority to grant degrees but not to revoke them. To do that, then-Attorney General Crawford Martin said in the opinion, the university must plead its case to a "court of competent jurisdiction."

Not to an undergraduate student judicial panel, not to a hearing officer from the department involved – the stakes are too high because, Martin opined, the degree-holder has a liberty and property interest in his or her degree.

That's an outdated opinion, the current attorney general says, and like other AG opinions only persuasive, not binding.

Not so fast, Sergi and Kawaja reply. The empowering statute at issue in the AG's 1969 opinion and the empowering statute in this case remain the same. In the years since, they argue, the Legislature has not changed the law: Universities may award degrees, but the Legislature has never said universities may take one away from a long-gone graduate.
"Universities will become even more of a political battleground as activists and interest groups seek to limit public speech and punish unpopular individuals by attacking the credentials of alumni."
— Gaines West, College Station attorney
But the AG today says the logical corollary of a university's power to award a degree is an implied power to rescind it. That argument relies principally on an Ohio Supreme Court decision that says as much.

But different statutes and different statutory-construction rules apply in Texas, Orr's attorneys contend. And the Texas Legislature could have changed the law in response to the AG opinion but did not.

Before the Texas Supreme Court, a court that steadfastly and proudly interprets the law as written, not as what may be implied from it, the question may be paramount.

More may be at stake. Gaines West, a College Station attorney who has represented college faculty and students statewide for at least 40 years, warned in an amicus curiae filing to the Supreme Court: Ruling in favor of the university would open a "Pandora's box" that could sanction political retribution against unpopular views. "University disciplinary proceedings are already widely considered, and properly understood, to be 'kangaroo courts,'" West concluded.

"If universities are granted authority to revoke degrees and to implicitly retain jurisdiction over alumni, then universities will become even more of a political battleground as activists and interest groups seek to limit public speech and punish unpopular individuals by attacking the credentials of alumni."
***
Since her UT graduation Orr has been a medical researcher in Connecticut, then in California. She worked for the same "big pharma" company in both states and now in a smaller medical-research firm in Southern California as senior clinical director. She has credit for eight clinical drug candidates to treat diabetes and breast cancer and in all 34 patent applications and peer-reviewed journal articles.

In her office – tidy and no clutter – she sits before two large computer monitors she uses to outline molecules that she hopes may be the next breakthrough cancer or diabetes drug or others in the front lines of medical research. Behind her is a whiteboard where she tracks her staff's research. At the bottom of one, her children have sketched stick figures. Behind her desk are family photos and a collage of pictures of her 12-year-old blind dog, Seide, a greyhound-Lab mix adopted in Connecticut after Seide and her siblings were abandoned en route to a kill shelter.

A native of Finland, Orr credits her maternal grandfather for her determination, first to study organic chemistry, then now to fight to hold onto her doctorate. He was a military medic deployed in World War II against the Russians and Germans. After the war he became a banker.

"He worked really hard and was determined not only to survive but be successful in whatever he set out to do," she said, "and taught me a lot about determination. I lost all of my grandparents to cancer, Alzheimer's, heart diseases, addiction, and decided I wanted to work in medicines."

Orr earned bachelor's and master's degrees in chemistry from the University of Oulu in Finland and studied as an exchange student in North Carolina, working with a research firm in High Point. Her colleagues there encouraged her to go for her doctorate. In 2003 she enrolled in the organic-chemistry doctoral program at UT, assigned to a lab run by her dissertation advisor, Dr. Stephen Martin.

Under Martin's direction she worked to produce a synthetic compound for lundurine B, a promising prospect to treat small-cell lung cancer. Her research did not produce the synthetic compound, but successfully achieving that goal was not a requirement for her degree.

UT chemistry professor emeritus Philip D. Magnus, a member of Orr's dissertation committee, called Orr in an affidavit "one of the best students, if not the best student in her class." As a member of her dissertation committee, Magnus first learned of the academic-misconduct allegations when he was asked to review them. After he asked for the suspected altered data, but did not get it, he refused to participate. He said in the affidavit he asked Martin for specifics, but never got any.

"With regards to allegations of misconduct, and the process to revoke a Ph.D. in chemistry, I do not believe that there has been a fair process in place at UT," Magnus said in his affidavit. And Orr's attorneys say a complaint letter he wrote to one of the school's deans was never answered.

A committee investigating the misconduct allegations, with Martin's input, split 2-1 on the misconduct issue and referred the inquiry to her original dissertation committee. The professor who dissented said he found no intentional misconduct.

The investigation committee interviewed Orr but did not allow her to rebut witness statements or to cross-examine witnesses. On referral her dissertation committee did not interview Orr.
In 2011, after her UT graduation and work in pharmaceutical research, Orr discovered at an Austin symposium for Martin's birthday that he had continued her research with post-doctoral researchers in his lab. Martin asked her to help publish a journal article that would help a post-doc who needed publication credit for his vita. She at first declined because her research, sound enough to earn her doctorate, had not produced its intended result. But she agreed to co-author an article with Martin as lead investigator and with her and the post-doc as secondary contributors — as long as the post-doc replicated her research steps. In an affidavit that maybe only a chemist could decipher, the co-author post-doc said he got the same results following Orr's research, but on her research data he made notes of his own. He submitted her data with his notes for publication support.
"With regards to allegations of misconduct, and the process to revoke a Ph.D. in chemistry, I do not believe that there has been a fair process in place at UT."
— Affidavit by Dr. Philip Magnus, UT Chemistry Professor Emeritus
That triggered her problems. Yet another post-doc who later reviewed the research told Martin he could not duplicate three steps among thousands of calculations in Orr's research. On his own Martin then retracted the published article and, without Orr's knowledge, accused her of scientific dishonesty, not only for the published article after her graduation but also for her dissertation. A year would pass before she learned who complained. Meanwhile the university sent her a certified letter, informing her that it was moving to revoke her degree.
Martin has never been made available to Kawaja or Sergi for questions. For his part, Martin by email responded: "I am sorry but as this is an ongoing investigation it is not appropriate for me to comment on any details at this time. I am sure you understand."
By then Orr was seven years post-graduation and well into her career as a medical researcher. The letter did not specify the grounds against her. In each step Martin had supervised and approved her research. It had also passed the standards of her dissertation-review process.
Magnus lays blame with Martin, Orr's dissertation advisor. "The graduate/research advisor is the 'senior advisor,' meaning that he/she is responsible not only for the work being conducted in their laboratories," Magnus stated in his affidavit, "but also for any mistakes."
Without a hearing, UT revoked her degree in 2014.
***
Enter the lawyers.

Two days after UT revoked her degree, Orr sued, citing her rights under the Texas Constitution's due-course-of-law clause. The university quickly reinstated her degree and agreed to dismiss her suit. But a year later the university notified her that it set a disciplinary hearing, telling her the charges would be heard by a student judicial panel of undergraduate students.

Sergi and Kawaja cried foul.

In February 2016 they sued again, arguing UT had no authority to revoke her degree and continued to maintain UT was violating her rights to due process and equal protection. They contended the university was bound by the discipline process in effect when she enrolled in the university, when no such student judicial panel was in the rules that would have applied. The process, they said, was circumscribed by the student catalog in effect when she enrolled in 2003, which provided for a hearing officer, not a student judicial panel. That, her lawyers argued, established the university's contract under Texas law.
But in October 2016 a Travis County district judge dismissed her case, ruling Orr's case was not ripe to decide because no university hearing had been held and no action had been taken to revoke her Ph.D.
"Without the power of revocation, a university would be forced to continue making a false representation regarding the accomplishments of a former student."
— University of Texas in appellate brief
Orr appealed to the Third Court of Appeals.

In April 2017, days after UT scheduled a student disciplinary hearing, the Austin appellate court enjoined the university from moving forward while the appeal on the ripeness issue was pending. Then in June 2017 the Court of Appeals reversed the trial court, holding the case was ripe, and remanded it to the district court to decide whether the university had authority to revoke her degree, regardless of the outcome.
On remand the district court ruled in 2018 that UT did not have the authority. The court also denied Orr's request for $160,000 in attorney fees, which was based on her pleading for a declaratory judgment. Her lawyers pleaded that her fees were just and equitable under the state's declaratory-action statute. In 2020 the Third Court of Appeals upheld the trial court's decision, with one dissent by Justice Chari Kelly. Kelly reasoned that a power to revoke must be implied from the power to grant the degree. She cited the Ohio Supreme Court's decision.

The stage was set.
***
As petitioner the university raises two issues before the Texas Supreme Court: One challenges the appeals court on its ripeness determination and the other the Austin court's holding that UT lacks authority to revoke Orr's degree. Even if Orr's claims are properly before the court, the attorney general argues, UT is authorized to revoke a former student's degree "as long as they provide due process" – not as far as the 1969 AG opinion went, but perhaps dancing cheek-to-cheek. But the AG added: "The power to revoke a degree is a necessary (or at least desirable) corollary to [UT's] express power to award a degree.…

"Without the power of revocation," the AG continued in its brief, "a university would be forced to continue making a false representation regarding the accomplishments of a former student who did not earn the qualifications being certified by the issuance of the degree."

Kawaja and Sergi respond: Take that case to the Legislature or to court, just as the AG opined in 1969. "This Court must decide whether a public university may revoke her degree administratively, behind closed doors where the university claims it is the victim and acts as judge and jury to administer its own brand of justice." They complain, at this stage as well as others before it, that due process is not possible when Orr cannot have counsel to argue or cross-examine but only to advise, with no more than a few days to interview witnesses. More is at stake, they argue, than in an intramural disciplinary hearing that might lead to an existing student's expulsion for smoking marijuana in a dorm.

Implied power in the absence of express authority? Statutory text or reading between the lines?

Oral argument is set for 9 a.m. Tuesday. The video feed can be found here. Kawaja will argue for Orr; onetime Austin appeals court justice Scott Field, now with Butler Snow in Austin, will argue for the former Texas State student stripped of her Ph.D.; and Deputy Solicitor General Bill Davis will represent the University of Texas and Texas State.
***
Her lawyers have characterized her fight as David against Goliath. In Finnish, she might have first known the story as Daavid ja Goljat.
As a Finn, Suvi Orr admits to superstition: It comes with the culture and folklore and from her family, she says. Her grandmother would not kill a spider for fear of bad luck. Orr's superstition centers on two necklaces, one missing all but three stones and hobbled by a clasp long disintegrated. But they are her good-luck charms. Good luck has followed when she has worn them. That means something in a culture where trolls still lurk in the mind's hinterlands.

And Tuesday, as she watches oral argument, she will be wearing her necklaces.