A cluster of Houston-based lawyers from Baker Botts and Locke Lord said Friday that they closed Quanta Services' $450 million acquisition of Stronghold Specialty, a La Porte-based services provider for clients in the refining and petrochemical industries.
Quanta paid Stronghold $360 million upfront in cash and $90 million in stock. Quanta may give Stronghold another $100 million if cumulative three-year EBITDA targets are achieved.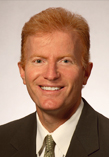 Corporate partners Bill Swanstrom and Greg Heath led the deal for Stronghold. They received assistance from corporate associates Jennie Diep and Brooks Vanlandingham; tax partners Buddy Sanders and Ed Razim; employee benefits/executive compensation associate Emily Self; labor/employment partner Sara Longtain; real estate associate Ryan Morgan; environmental partner Jerry Higdon and associate Elizabeth Corey; and corporate partner Van Jolas.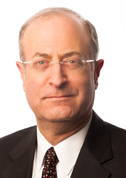 Quanta turned to corporate Baker Botts partners Gene Oshman and Jeremy Moore to lead its end of the deal. They received assistance from corporate associates Eileen Boyce, Suni Jamal, Travis Wofford, Sarah Dodson and Chad Davis; employee benefits/executive compensation partner Gail Stewart and associate Marian Fielding; tax partner Derek Green and associate Christopher Morales; and real estate partner Connie Simmons Taylor and associate Kirstyn Kelley. The firm's Washington, D.C. office advised on antitrust matters.
In-house attorneys from Houston-based Quata involved in the transaction included Donald Wayne, Deputy General Counsel Brett Schrader and senior counsel Josh Chaffin.
John Bresnahan, a managing director in Lazard's Houston office, led the financial advice for Stronghold.
Harris Williams & Co. acted as Quanta's financial advisor.
Claire Poole contributed to this article.