Lynne Puckett was an intelligence officer with the Central Intelligence Agency in the late 1980s focusing on Latin America and Eastern Europe. She spent significant time in Bulgaria and Poland.
"I got a ringside seat to the dissolution of Eastern Europe as communist-controlled in 1989," she said.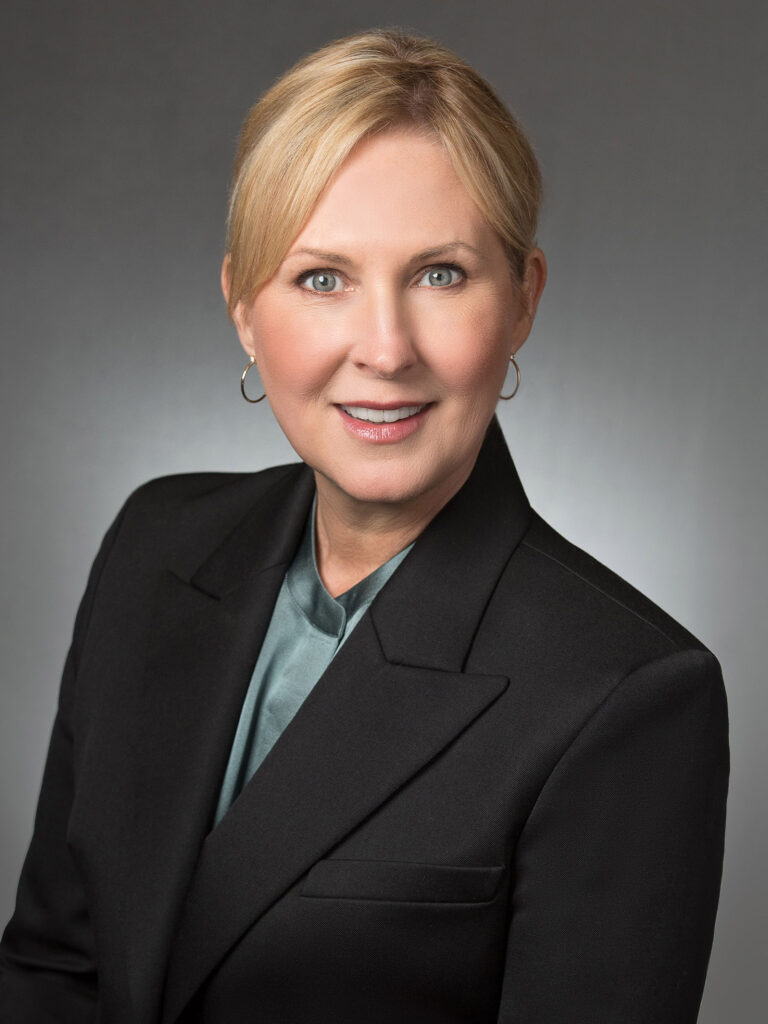 When back at CIA headquarters in Langley, Virginia, she attended Georgetown University at night to get her master's degree in public policy.
"I realized that most of my professors were lawyers, and I was drawn more to understanding law as a basis for pursuing other potential roles, including public policy," Puckett said.
Three decades later, Puckett is the general counsel of Celanese Corporation, an Irving-based global chemical and specialty materials company with a market cap of $12 billion.
In November 2022, Puckett and her legal team closed an $11 billion acquisition of a majority ownership in DuPont's mobility and materials business.
The transaction was Celanese's largest ever and it was the second largest M&A deal in Texas in 2022, according to the Corporate Deal Tracker, which monitors all corporate transactions handled by lawyers in Texas.
Citing the deal's extraordinary complexity, the Association of Corporate Counsel's DFW Chapter and The Texas Lawbook named Puckett, her in-house legal team at Celanese and outside counsel at Baker Botts as the winner of the 2022 DFW Corporate Counsel Award for M&A Transaction of the Year.
Premium Subscriber Content: Click here for a Q&A with Puckett about what she looks for in outside counsel, hourly rates, pro bono and diversity.
Celanese, Puckett and Anne Brooksher-Yen — Celanese's associate GC at the time — also received the DFW Corporate Counsel Award for Creative Partnership in 2020.
"The transaction raised complex legal issues and triggered a large number of regulatory filings requiring significant data, antitrust and economic analysis, coordination of legal and economic external advisors across multiple jurisdictions, and interaction with multiple international regulators, including participation live at key strategic meetings with the European Commission," said Baker Botts partner Catriona Hatton, who worked with Celanese on the antitrust issues.
"Given the ambitious timeline for closing, the team had to manage very tight timelines from the competition agencies — frequently having less than 24 hours to respond to urgent requests — and across multiple different time zones," said Hatton who nominated Puckett for the award.
Since joining Celanese in 2019, Puckett had achieved several successes, including leading the development of the company's ESG program and establishing formal pro bono initiatives with outside law firms such as Sidley and Haynes and Boone.
"My best day [at Celanese] was when I was able to share with our CEO and executive leadership team that we secured all regulatory approvals and negotiated a meaningful financial agreement so that we could close on our target Nov. 1, 2022, date," Puckett told The Texas Lawbook. "So much hard work went into identifying and understanding the liabilities and potential issues of this deal for Celanese that it was gratifying to see this play out on time."
Puckett was born in Atlanta but grew up mostly in Maryland, north of Baltimore. Her father, who had a doctorate in physics, was the associate director of the Army Ballistics Research Laboratory. Her mother was an elementary school teacher with a master's in early childhood education.
While a student at James Madison University, Puckett spent two summers working as an aide in the U.S. Senate. A career counselor at the college recommended that she interview with the CIA. She did and the agency hired her in 1984.
"[I] spent a year in a largely off-site training, a year working on Latin America and three more working on Eastern Europe during the end of the Cold War," she said. "The time I spent in Bulgaria resulted in close friendships that I still have today. Overall, it was a great experience and, thanks to the CIA, I acquired some great skills."
Puckett said she learned a great deal at the CIA that has helped in her career in business and as a lawyer.
"The CIA experience really emphasized strategic, analytic thinking and timely, clear communication — especially when dealing with ambiguities and fast-changing situations," she said. "That training has helped me both in private practice and as GC.
"By tailoring your communications to clearly explain and advise your particular audience — from the floors of a manufacturing facility to the boardroom — you can really help a corporation react appropriately and quickly to evolving situations and help create shareholder and stakeholder value," she said. "Another thing the CIA taught me is preparedness and planning for contingencies, which is certainly helpful in the manufacturing and chemical business."
Puckett went to the University of Maryland School of Law for her doctorate in jurisprudence and then to Hogan Lovells, where she practiced from 1999 to 2010, when she became the GC at Colfax Corporation.
"I wasn't sure that I wanted to go in-house, but it seemed like an interesting and exciting challenge when it was offered to me," she said. "I had worked for the company and its board of directors in my capacity as outside counsel, so it did not feel like a complete unknown. A key consideration for me was that I was very impressed with the caliber of the board leadership."
In February 2019, Celanese named Puckett its new general counsel.
"After spending nine years as GC at Colfax and having three different CEOs during that time, I was open to a new city and a new and bigger challenge," she said. "Celanese offered both. No regrets."
Not long after Puckett joined Celanese, CEO Lori Ryerkerk asked the new GC to develop a formalized ESG program for Celanese and to serve as executive sponsor.
"While Celanese had a history of sustainable-focused activities, I am especially proud of the way we quickly mobilized to create a framework for our ESG efforts," she said.
The initiative included forming a "cross-functional ESG council, publishing our first and second sustainability reports, improving our ESG ratings to best-in-class levels and scores with key groups such as the Climate Disclosure Project," she said.
Each of those efforts, she said, was an "intentional approach focused on what is right" for the company, its customers, employees and shareholders.
Puckett said that the CEO who hired her let her known in 2019 that he was "eager to acquire complementary assets." The CEO asked Puckett to work with him and the Celanese deal team to structure a deal.
"Alas, that deal was not to be, but it positioned us as knowledgeable about DuPont's assets and liabilities so we were able to move quickly when news hit that DuPont was divesting M&M," she said.
When the DuPont acquisition opportunity came along in 2022, Puckett set up the deal team quickly, established clear lines of communications up and down the leadership team and scheduled a meeting with her counterparts at DuPont.
"We held a daylong legal team [meeting] off-site where a detailed overview of the deal was presented," she said. "I also brought in an outside legal coach who spoke about change management and emphasized that it is OK if we won't have all the answers right now but that it was important to ask questions and collaborate with each other."
Puckett asked each practice area leader to present on what they viewed as new or expanding work, primary challenges and needed resources.
"A key challenge for us was that we were not acquiring a dedicated legal staff to support this new business, so a lot of new work was potentially coming our way," she said. "This exercise ensured that everyone was hearing the same thing, understood the importance of not working in a siloed way and to formalize the legal workstreams which would take us through close and now into integration."
Puckett engaged Kirkland & Ellis as the lead deal firm. Kirkland partner Daniel Wolf of New York had advised Celanese in previous deals.
"We knew upfront that receiving antitrust approval from the European Commission would be critical to closing and that some of the other seven jurisdictions would wait to see if we secured that approval before approving as well," she said. "To do so, we had to place Euro bonds, enter a new credit facility, secure regulatory approval and divest an overlapping EU business. Finally, a big challenge was finalizing final adjustments."
To address the antitrust concerns, Puckett chose Baker Botts partner Catriona Hatton in the firm's Brussels office "because of her deep expertise" in understanding and working with the EC.
Puckett and Hatton, who is co-chair of the Baker Botts' global antitrust and competition law group, had worked together at Hogan.
"Catriona and her team not only have extensive expertise but were also a pleasure for our internal legal and business team to work with during what proved to be a tight timeline to secure antitrust approval by our target close date," Puckett said. "Deal after deal, Catriona and her team deliver results and have a wonderful way of working with the business leaders to minimize the pain of data collection while helping understand the true market competitive drivers. They also have a transparent and clear communication style with both the client and the commission, which I value greatly."
Celanese decided early in 2022 to divest its Italy-based thermoplastic co-polyester production unit, also known as the TPC business. Thermoplastic co-polyester is most frequently used in car parts, hoses and tubing, cable and medical devices. The sale to Taro Plast enabled Celanese to present an upfront signed buyer for the one problematic overlapping product area when filing its acquisition of DuPont's M&M business with the European Commission.
"The strategy of upfront divestment of the problematic overlapping product was key to enabling Celanese to achieve closing in just over eight months from signing, a process that frequently takes well in excess of a year," Hatton said. "It presented significant challenges, not least, securing a suitable buyer for the business within a very short timeframe which could meet the rigorous standards applied, in particular by the European Commission."
"In parallel, antitrust agencies from China to Mexico also needed to be satisfied that competition in TPC would not be harmed," she said.
Celanese's in-house team included Puckett, Deputy General Counsel Rebecca Stark, Deputy General Counsel Adam Shulman and Associate General Counsel Michael Willms.
Puckett and Hatton said there were many much needed humorous moments throughout the acquisition, including a site visit to one of the chemical plants in Italy as part of the European Commission's investigation.
"It was summer, over 98 degrees Fahrenheit, no air condition in the plant, and we all — the commission, external counsel, Celanese legal and business officials — had to wear full protective gear for the visit including, overalls, safety goggles, hard hats, goggles, industrial boots," Hatton said. "We did well not to pass out and have some funny photos of the group looking like Minions in all our yellow gear."
Hatton said Puckett was impressive from the start to the finish.
"Her ability to get to the heart of the issues, make the right decisions quickly and organize an excellent team to execute, all while remaining calm and a pleasure to work with," she said.