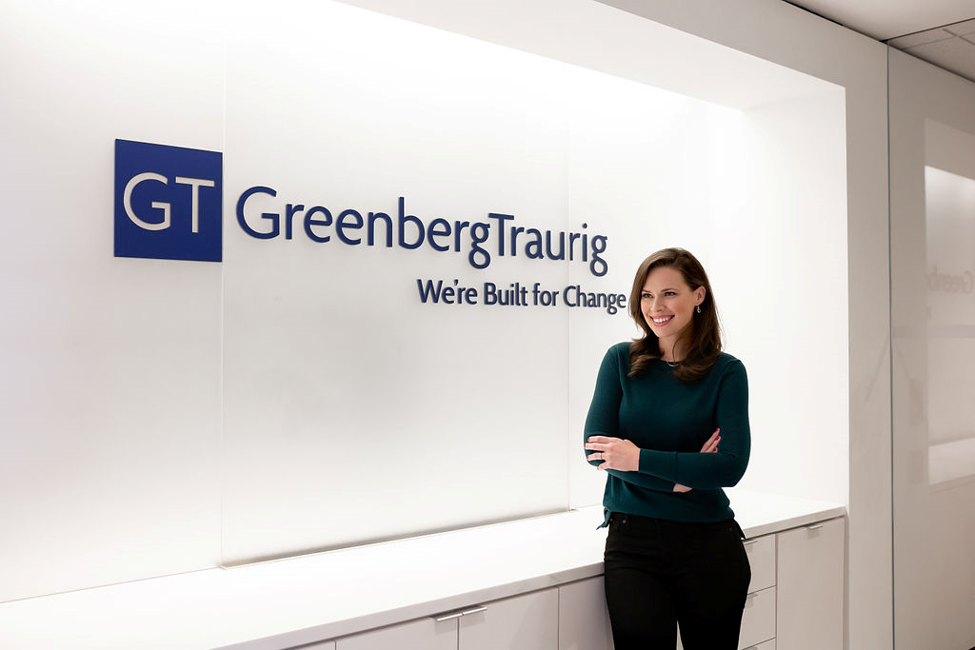 For the last year, I have had the privilege of sharing the inspiring stories of successful women in the legal field from across the country on my podcast "Women In Law On The Record." Through this platform, listeners gain insight into what it is like to be a woman lawyer practicing today—learning how we operate, what matters most to us and how we navigate our career.
While I am usually the one asking the questions, I pulled together a list of those that I get most often in connection with this project that has brought me so much joy this past year.
What was the inspiration for the podcast? I wanted to create a place for women to feel connected to one another in a meaningful but convenient way. The podcast medium combined with conversational interviews hit all the marks. I knew women could listen on their commute or while working out and still feel in touch with their industry colleagues without having to attend a luncheon or happy hour. I am a big podcast fan and when I discovered there was not another podcast out there like it, I decided to start one myself.
When are you going to have someone interview you on the podcast? Through my interviews, I often share a lot about my own background but will keep this idea in mind. I grew up in Texas, was the first in my family to go to college, and hustled in law school to get the big law job of my dreams. I am a graduate of SMU's evening program, which allowed me to work during the day in the legal department at Alcon Laboratories and go to law school at night. Now, I am in the litigation group at Greenberg Traurig in Dallas and my practice is focused on healthcare, commercial, and financial services litigation. I get most of my motivation from those around me—my family, including my mom who has the best work ethic of anyone I know; my clients, who I am proud to serve; and my podcast guests, who provide a wealth of advice and guidance and are now friends.
What is your most downloaded episode? It is pretty close but my interviews with Iris Chen, vice president of legal at Google and Diane Wood, chief judge of the Seventh Circuit, who has been considered for the Supreme Court multiple times, got a lot of attention. Others that are often downloaded are my interviews with fellow big law associates. Many of my listeners are law students or women in the early stages of their careers, so I think they just want to know what to expect. The great thing about the podcast is that the episodes last forever, so it has been neat to see people starting at Episode No. 1, which featured D'Lonra Ellis, general counsel of the Oakland Athletics and then working their way through the remaining episodes up to Episode No. 45 today!
What have you learned through this process? So much. One of the things I realized is how badly we as lawyers need to see one another pursuing and talking about our passions outside of the law, including our families, hobbies, or philanthropic efforts. The project itself and the content that has been shared are examples of that. For instance, I spoke with the chief compliance officer of eBay, Molly Finn, who talked about serving on boards for non-profits that she is passionate about. Pursuit of personal fulfillment demonstrates authenticity, which is something Sandra Phillips Rogers, general counsel and chief diversity officer of Toyota North America, taught me was crucial to being a good leader. 
Another thing I learned is just how warm and generous our community can be. Through social media and promoting the podcast, I have seen people connecting, lifting each other up, and supporting one another. For example, early on I interviewed Ava Farshidi, assistant general counsel of David Yurman and Founder of Avocate (a mentorship organization that connects female law students with practicing women lawyers). I promoted Ava's episode and continued to share updates about Avocate, including my own participation, and now my listeners are signing up for the program. One University of Houston Law student listener was even paired up with one of my Greenberg Traurig colleagues.
How do you find your guests? It was important to me that I feature women in all stages of their career from different backgrounds and in a wide variety of practice areas. So, when I first started, about 95% of my guests came as a result of a cold call or LinkedIn invitation. I continue to pursue guests who I do not know but more and more, I am getting referrals from folks who are eager to introduce me to their amazing friends, colleagues, or role models.
Have there been any surprises along the way? This is a question I ask my guests a lot: "what surprised you about going in-house?" or "was there anything about making partner you were not prepared for?" There are two things that have pleasantly surprised me with the podcast.
The first is how much the guests have enjoyed the process. Some have commented that it has acted as a "time capsule" for their kids who are too young to understand what they do on a day-to-day basis and others have shared how much pride it brought them to reflect back on their career. The second is the variety of listeners who tune in each week. For example, there are a lot of men and non-lawyers who are avid supporters and I think the reason is that the interviews are so interesting and relatable. I have never asked a guest to give me "their perspective as a woman." Instead, it is a woman's perspective that I am sharing. There is a distinction and I think the former avoids isolation of the listener and provides the opportunity to show how much women and men have in common in our field. The diversity of listenership, to me, shows that our community's discussions around inclusion are having an impact.
How do you find time to do this? We prioritize things that are important to us. Spotlighting women in our field who are most deserving of recognition and admiration is one of my priorities. Logistically, I just have to be very flexible with my schedule. Some days I may be recording the podcast for the afternoon and having to make it up later in the week and other times, I am putting together the promotional videos and clips over the weekend. What is most critical to my ability to do the podcast is the support of my family, firm, and colleagues, which I have had from the beginning. It goes beyond support because it true encouragement and enthusiasm.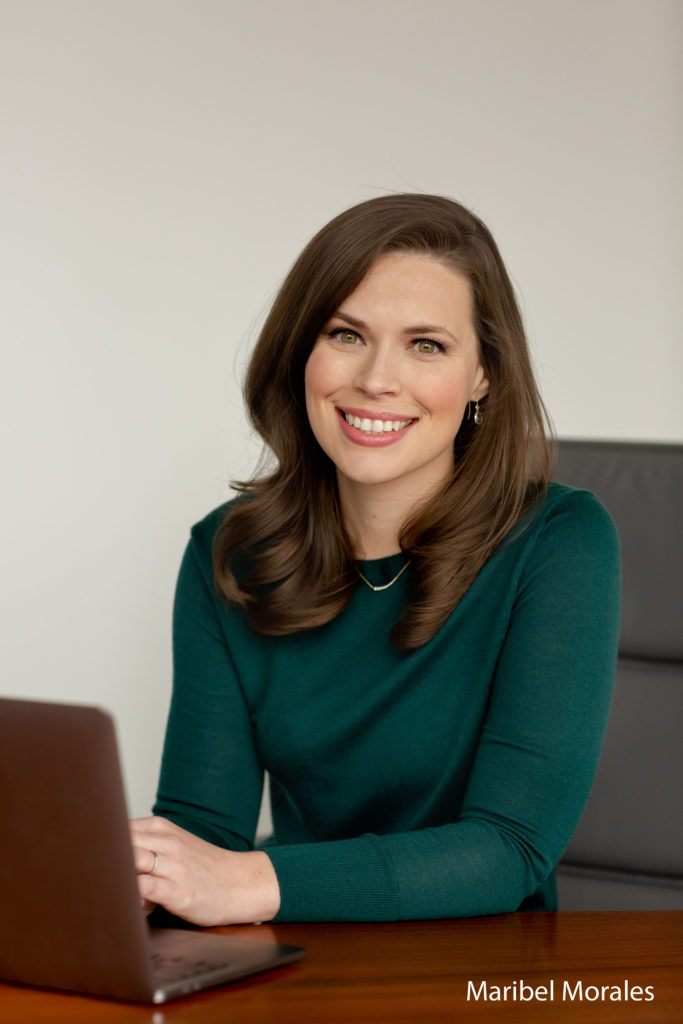 What is the next step with the podcast? Keep going! I will continue to post new episodes every other week, which will feature amazing women in a candid and conversational setting. Coming this spring, I will feature interviews with women like Aparna Bawa, chief legal officer of Zoom Communications and Lavonne Burke Hopkins, senior legal director of cybersecurity at Dell Technologies. 
How can people listen to the podcast? Go to www.womeninlawtor.com or search "Women In Law On The Record" on iTunes, Spotify, iHeartRadio, or anywhere you listen to podcasts. Also, search #WomenInLawOTR to follow along on social media.
Allison Stewart is an associate in the litigation practice of Greenberg Traurig's Dallas office. She focuses her practice on commercial disputes over a variety of industries, including financial services, technology and healthcare.