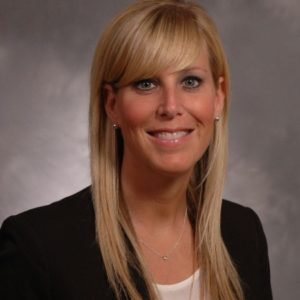 When stockholders disappointingly declined to support ConocoPhillips' "say-on-pay" vote in 2017, the energy giant appointed one of the company's deputy general counsels, Shannon Kinney, to establish a group to participate in an important investor engagement effort.
As leader of the "Governance Leadership Team," Kinney reached out to more than half of ConocoPhillips's investors in late 2017. She coordinated and participated in stockholder meetings with the team and the company's board of directors, which included investors representing about 42% of the business's outstanding shares and resulted in enhancements in corporate governance, environmental, social and executive compensation matters.
"It was significant for our company," Kinney told The Texas Lawbook in an interview. "Our engagement team flew all over the country to meet with stockholders. The experience was both challenging and rewarding."
The yearlong effort worked. More than 92% of ConocoPhillips stockholders approved of the executive compensation plan.
"This increase in stockholder support is evidence that the company's and Shannon's efforts to increase improved stockholder engagement and responsive changes to its executive compensation programs as disclosed in the proxy statement were successful," Jones Day partner Emily Leitch wrote in nominating Kinney for the 2019 Houston Corporate Counsel Award's Senior Counsel of the Year honor for a Large Legal Department. "Shannon's leading role in achieving this result was critical."
"Shannon made several other enhancements to the proxy statement as well in response to the company's stockholder engagement efforts, including improved board refreshment and diversity disclosure, strengthened board and committee evaluation and nominating process disclosure, and enhanced qualifications and skills matrix disclosure," Leitch wrote.
Also in 2017, ConocoPhillips embraced the latest technology to provide ease of access, real-time communication and cost savings for its stockholders by hosting a virtual annual meeting. The company wanted to provide easy access for stockholders and facilitate participation since stockholders could participate from any location around the world.
When certain stakeholders expressed criticism, Kinney once again engaged with investors and worked with the company's management and board of directors to develop an alternative plan: In-person meetings returned, but the experience was improved with the addition of live stream video and the ability for stockholders to submit questions in advance of the meeting.
Jones Day's Leitch said that Kinney "demonstrates another strength by her frequent interaction with ConocoPhillips' board."
Recognizing Kinney's success, the Houston Chapter of the Association of Corporate Counsel and The Texas Lawbook are pleased to announce that she is a finalist for the award.
Born and raised in North Texas, Kinney was pushed by her parents – her father was a surgeon and lawyer, her mother was an accountant and her stepmother was a commercial real estate developer – to be ambitious and successful.
"The person that has had the biggest impact on my career is my father," she said. "He was quite successful and had the means to indulge and coddle me. But he didn't. He taught me how to be independent. He taught me that ambition comes from within. And he taught me to be empowered with integrity.
"The lessons I learned from him as a parent and as a professional continue to influence the person I am today," she said.
Kinney went to college at the University of Texas in Austin, and graduated magna cum laude from the South Texas College of Law in 2005.
After college, she spent a couple years in Steamboat, Colorado. She worked three jobs totaling 70 hours a week –a waitress in town, a swim instructor at the rec center and a cashier at the ski resort.
"I was living paycheck to paycheck," she said. "But it was a tremendous learning experience and the path I needed to take to eventually find my way to law school."
After law school, Kinney joined Andrews Kurth and then worked at Bracewell, practicing corporate securities. In 2010, she moved in-house to be the deputy general counsel and corporate secretary at TPC Group, a Houston-based chemicals and petroleum operation.
In July 2012, the corporate legal department at ConocoPhillips hired Kinney as senior counsel. Seven years and three promotions later, she is now deputy general counsel for governance, corporate and employment and holds the title of chief compliance officer. She is also an assistant corporate secretary at the company, serving as the secretary to the board's Human Resources and Compensation Committee. She manages a team of about 20 lawyers and other professionals.
Kinney also utilizes her governance skills as an active member in several professional and community organizations. She serves on the board of the Texas General Counsel Forum and is vice president of the Houston Chapter. She is the assistant secretary of the Audit and Finance Committee of the Society for Corporate Governance. She also serves on the board and is vice chair of Arms Wide Adoption Services.
"In 2018, Shannon proved that she understands the business of ConocoPhillips and the concerns of its stockholders," she said. "She invests in and inspires others – at ConocoPhillips and in the community – by her inclusive, encouraging nature, dedication to all she does and continuous learning. She is able to lead and work within a multidisciplinary setting to achieve consensus and successful resolutions.
"Shannon's skills make her an invaluable asset to ConocoPhillips," Leitch said.