NuVinAir, a Dallas-based company offering patented odor-eliminating technology to customers in the automotive industry, announced on Wednesday that it has hired Kathryn Shilling as its general counsel.
Shilling was previously the owner of Shilling Law Group, where she represented local businesses in mergers and acquisitions, real-estate transactions, business disputes, employment matters, and insurance coverage.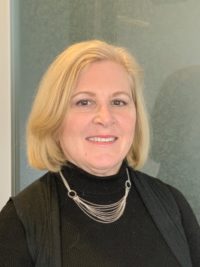 Earlier in her career, Shilling clerked for the Fifth District Court of Appeals in Dallas and worked as a staff attorney for the Second District Court of Appeals in Fort Worth.
As general counsel of NuVinAir, Shilling will be responsible for providing legal expertise on company strategies, negotiating contracts, navigating complex business transactions and overseeing outside counsel.
"NuVinAir is truly blazing a trail in the automotive industry with their patented technology and proprietary products, and I'm delighted to join the team at such an exciting time," Shilling said in the company's announcement.
"Leveraging what I've gleaned over my 25-year career at both the state and federal level, I can begin implementing best practices for continued growth, both domestically, and soon, internationally."