More than 400 lawyers at more than 30 elite corporate law firms in Texas have made a total of more than $280 million in legal fees related to disputes involving Winter Storm Uri — a tab that legal industry insiders estimate will easily top a half-billion dollars before the litigation is over — even though not a single case has even been set for trial.
And those are only the lawyers representing energy companies and insurance firms.
In addition, more than 80 plaintiffs' attorneys — most of them from Houston — have filed lawsuits on behalf of tens of thousands of individuals and businesses claiming they were harmed by the actions — or lack of actions — of the energy companies during Winter Storm Uri, which wreaked havoc during four days of record-low temperatures, freezing rain and snow in February 2021, causing massive power outrages across the state and hundreds of deaths.
Tens of billions of dollars are at stake. The litigation has been fought in multiple courthouses. The allegations range from illegal price-fixing by state agencies and contract disputes between energy companies to gross negligence, failure to winterize and outright market manipulation.
Two years of heated litigation has already been fought in appellate courts in two different cities – Dallas and San Antonio – over whether the Electric Reliability Council of Texas was or was not a state agency and thus immune from most civil litigation. The Texas Supreme Court ruled in June that it is and does.

"The undertaking in this litigation is massive and complex," says Jackson Walker partner Tré Fischer, a Houston trial lawyer who is liaison counsel for the energy companies in hundreds of the cases pending in Harris County District Court. "The scope and ambition of plaintiffs' allegations are unprecedented."
Corporate general counsel involved in the Winter Storm Uri litigation say that it dwarfs the BP oil spill litigation and is more on par with the asbestos litigation and the tobacco lawsuits brought by 40 state attorneys general, trial lawyers and public health advocates in the 1990s.
"To see how large and significant this litigation is, all you have to do it look at the number of prominent and expensive lawyers involved," CenterPoint Energy Executive Vice President Jason Ryan told The Texas Lawbook in an interview in 2022.
The Texas Lawbook is hosting a CLE webcast on Monday, Sept. 11 at noon exploring the historic Winter Storm Uri litigation with business and law firm leaders who are intricately involved. The lawsuits range from wrongful death, personal injury and property damage claims to allegations of exorbitant pricing, market manipulation and improper force majeure declarations. Some energy companies are suing each other in contract disputes. Multiple companies declared bankruptcy. Please click here to register and attend live or receive the recording.
Court documents show that 418 attorneys at some of the largest corporate law firms and litigation boutiques in Texas — including Baker Botts, Bracewell, Foley Lardner, Gibson Dunn, Haynes Boone, Hicks Thomas, Jackson Walker, King & Spalding, Kirkland & Ellis, Locke Lord, Morgan Lewis, Norton Rose Fulbright, O'Melveny & Myers, Orrick, Reed Smith, Susman Godfrey, Quinn Emanuel, Vinson & Elkins, Winstead and Yetter Coleman — have been hired by the 540 energy companies involved in the litigation.
In interviews with The Texas Lawbook, law firm leaders and corporate general counsel say the total legal spend on Winter Storm Uri matters has already exceeded $280 million. In fact, managing partners at several firms cited the Winter Storm Uri litigation as a key factor in their Texas offices achieving record revenues and profits in 2022.
The top litigation partners at many of these firms charge between $1,250 and $1,700 an hour. Even their associates often have hourly billing rates approaching $1,000.
For example, seven law firms — Norton Rose Fulbright, O'Melveny, Kramer Levin, Eversheds Sutherland, Foley, Porter Hedges and McKool Smith — were paid a combined $72.6 million for their work in the bankruptcy and restructuring of Brazos Electric Coop, which filed for Chapter 11 protection only weeks after Winter Storm Uri struck.
The $72.6 million doesn't include several million dollars that ERCOT paid its outside counsel, Munsch Hardt, or that Calpine Energy paid its lawyers at Kirkland. ERCOT and Calpine were creditors in the bankruptcy.
The lawyers are not the only ones seeing their coffers filled. Financial advisors for JP Morgan Securities, Lazard, FTI Consulting and Berkeley Research Group were paid $35.3 million for their work in the Brazos bankruptcy case.
A half-dozen other energy companies also filed for bankruptcy following Winter Storm Uri, including Griddy, Ector County Energy and Just Energy.
"Just about every major law firm in Texas is involved," Fischer says. "We have an abundance of very talented lawyers on our side — some of the best in the state."
The 80-plus plaintiffs' lawyers — including trial bar stars Mikal Watts, Greg Cox, Eric Rhine, Anne Saucer, Jason Itkin, Bill Robins, Brent Coon, Larry Taylor and Derek Potts — represent more than 25,000 individuals and businesses suing the 540 energy companies on allegations of wrongful death, personal injury and property damage.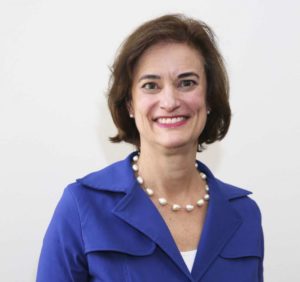 Their cases, which were filed in courthouses across Texas, have been consolidated into one multidistrict litigation, or MDL, before a specially appointed trial judge, Sylvia Matthews in Harris County. If the plaintiffs are successful, their lawyers could pocket an estimate $1 billion in contingency fees. The plaintiffs' lawyers are paid nothing if they lose.
In addition, 1,300 insurance companies, including Liberty Mutual, State Farm, Travelers and Lloyd's of London have filed subrogation lawsuits seeking reimbursement of billions of dollars they have paid out to their customers. The insurers claim that the energy companies' gross negligence was responsible for the damages. They are being represented by prominent firms, such as Munck Wilson, Brown Fox, Cozen O'Connor and Grotefeld Hoffman.
(Editor's note: An earlier version of this article stated that Kane Russell Coleman Logan was involved, but Lawrence Bowman, the lawyer involved in the litigation, has left the firm.)
To be clear, many of the energy companies are not only defendants in lawsuits but are also plaintiffs seeking to recover billions of dollars from other energy companies that are their business partners who they say failed to fulfill contracts for the purchase of natural gas and electricity during the week that Winter Storm Uri paralyzed Texas.
More than a dozen major power providers and utilities, such as Luminant, Pattern Energy, Exelon and Constellation, sued the Texas Public Utility Commission claiming the state agency and its offspring, ERCOT, illegally forced them to pay exorbitant prices to purchase power from other energy companies. They are seeking up to $16 billion in damages.
The energy companies also had contracts with each other to buy or sell natural gas or power that went unfulfilled because of the winter storm. Some companies have sued but most followed CenterPoint Energy's lead. CenterPoint hired high-powered trial lawyers at Susman Godfrey and told their business partners settle out of court or be sued.
"The goal was to send a message that we were serious," CenterPoint's Jason Ryan told The Lawbook. "The message was received, and we achieved excellent results without having to go to court."
Separately, pipeline data analytics firm CirclesX has filed lawsuits against scores of natural gas pipeline companies, such as Kinder Morgan, Energy Transfer and ConocoPhillips, and financial institutions, such as JP Morgan, that operate oil and gas trading divisions, claiming that they manipulated natural gas supplies to intentionally inflate prices. It claims to represent more than 250,000 individuals and businesses.
The energy companies reject arguments that they were reckless, negligent or manipulated prices for consumers. They have asked the Houston Court of Appeals to throw out the cases.
"This litigation is as unprecedented as the 2021 winter storm that spawned it," lawyers for the power generators, including Dallas-based Luminant and Houston-headquartered NRG, argued in legal documents filed last week. "The stakes are exceedingly high. If permitted to proceed, this litigation will upend the state's electricity markets, stretch Texas negligence and nuisance law beyond recognition, and make the state a national outlier."
Lawyers for Gibson Dunn and Baker Botts, who represent the power generators, say discovery in the multidistrict litigation will "likely take years to complete, will involve millions of pages of document production and require the depositions of hundreds of plaintiffs, defendants and third parties."
"This litigation is massive, unlike anything we have ever experienced in Texas," Ryan said.