Incumbent Republican Justice John Browning holds Place 6 of the Fifth Court of Appeals as a result of a tragic circumstance: Justice David Bridges, a respected 24-year veteran of the court, was killed July 25 when his car was struck head-on by a drunken driver on Interstate 30. Browning, a previously unsuccessful candidate for the Fifth Court of Appeals, was appointed by Republican Gov. Greg Abbott to complete Justice Bridges' term.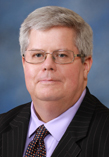 Before joining the court, Browning was a trial and appellate lawyer for 31 years with large national law firms and his own small law firm. In private practice, he handled cases involving claims of personal injury and wrongful death, product liability, intellectual property, employment matters, consumer protection, healthcare, defamation and media law, and cyber liability and data privacy.
A varsity collegiate tennis player and teaching pro, he has been named by his peers to numerous national "best lawyer" lists.
His opponent, Judge Craig Smith, was first elected to the trial bench in 2006 and is currently serving his fourth term as judge of the 192nd Civil District Court in Dallas County.
Before entering the judiciary, Smith had a long career as a trial attorney, achieving board certification in both civil trial law and personal injury trial law. In 2008, he was named Dallas Trial Judge of the Year by the American Board of Trial Advocates.
Both men are prolific authors of books, articles and commentaries on the law and the courts, as they made a point to note in an Oct. 15 virtual forum on the Fifth Court races. The hourlong event was hosted by the Dallas Bar Association and moderated by Natalie Posgate, a staff writer for The Texas Lawbook who covers litigation and the courts.
Browning was the 2020 recipient of the Texas Bar College's Patrick A. Nester Outstanding Achievement in CLE Award. In announcing the award, the college noted his work as a continuing legal education course director and a speaker and author "dedicating an entire career to enhancing legal education for lawyers on a state and national level."
His writings, the college noted, have been "cited in over 400 law reviews, numerous books, treatises and practice guides in at least 11 states, and by courts in California, Texas, New York, Florida, Illinois, Tennessee, Washington, D.C., and Puerto Rico."
Among other topics, Browning has written extensively on social media's impacts on the law and legal ethics.
Smith co-wrote (with Tom Melsheimer, Dallas managing partner of Winston & Strawn LLP and Smith's campaign treasurer) On the Jury Trial: Principles and Practices for Effective Advocacy, an acclaimed book published in 2017.
Michael E. Tigar, a towering American courtroom lawyer and law professor, called the Melsheimer-Smith volume "a book that every lawyer should read." The late Steve Susman of Houston, founder of Susman Godfrey LLP and another storied trial lawyer, said at the time of the book's publication, "I will definitely order a copy of this book for every associate in my firm and recommend that others do so, too."
At the DBA forum, both candidates pledged to respect the verdicts of trial juries when weighing appeals.
"The jury trial is sacrosanct to our justice system," Browning said, adding that appellate justices must never "disregard what a jury has said" or substitute their judgment for that of a jury.
Smith said he thinks that already happens far too often. "Our appeals courts, frankly, don't seem to trust the judgment of juries."
In a 2012 article for Texas Tech Law Review co-authored Eric Moyé, a fellow District Court judge in Dallas, Smith wrote that "the Seventh Amendment right to a jury trial is vanishing before our very eyes," in large part because of "the alarming increase in the use of contract clauses mandating arbitration as a means to resolve disputes," clauses consistently upheld by Texas appellate courts, which have a reputation for siding with businesses and against individual plaintiffs in considering appeals of contract-based claims.
"A person cannot open a bank account, obtain a credit card, buy a car, or use a cellphone," Smith and Moyé wrote, without contracting away the… right to a jury trial."
The following are the two candidates' responses to a written questionnaire from The Texas Lawbook.
John Browning
What led you to practice law?
I do not come from a family with lawyers, so it might strike some as odd that I aspired to be a lawyer since childhood. I was the fifth of six children in an Irish Catholic family, and my parents emphasized the importance of education while sending us all to Catholic schools. Both at school and in a crowded home, it was important to make your point and support it if you wanted to win an argument. At an early age, I saw my parents fight for educational access for my intellectually-disabled brother, and the idea of being someone who was an advocate and a problem-solver for others – a lawyer – appealed to me. It helped that law offered an outlet for my interests in research and writing.
Tell us a little bit about your career and how your previous career experiences would serve you well as an appellate judge.
After graduating from the University of Texas School of Law, I began my career with midsized insurance defense firms, where I quickly gained a wealth of courtroom experience in a wide variety of cases, ranging from personal injury and wrongful death matters to employment, professional liability, intellectual property and complex commercial litigation. For nearly 10 years, running my own small firm led to an even broader range of experience, as companies I represented insisted on sending me all types of cases in state and federal courts throughout Texas. Because I didn't come from a big firm background with a dedicated appellate section, I gained a lot of appellate experience early on simply defending my own wins at the appellate level. Even after I moved my practice to the first of what would be several large firms, I continued to try a wide variety of cases and to handle appeals – in part because I enjoyed the writing as well as the oral advocacy involved. I began developing particular expertise in technology and the law, and a steady stream of speaking engagements and CLE articles eventually led to Thomson Reuters/West Publishing asking me to write a book about social media and the law. At the same time, I indulged my love of writing with "side gigs" as an award-winning legal journalist. The considerable writing I've done outside what I did in practice – authoring four law books, contributing to eight others, publishing 40 law review articles and hundreds of other articles – have helped me in understanding the importance of tailoring your writing, and your arguments, to the audience for whom you are writing.
The qualities of a good appellate judge include many of the qualities of any good judge – approaching the job with objectivity, humility and civility. A good appellate judge must be fair and impartial, treating parties and counsel with respect and dignity while also consistently respecting the rule of law. Because we don't hear evidence or call witnesses, good appellate judges respect the role of analyzing the briefs and underlying record and applying the law. A good appellate judge applies the law as it is, not as he or she might like it to be, and does so in an evenhanded, respectful manner. And since we are an appellate court that hears cases in three justice panels or en banc, working well with others is a must.
What led you to enter the election for appellate judge?
While I have wanted to be an appellate justice for several years and had hoped to win election to the court in 2018, I never wanted to fill a vacancy on the court created by such tragic circumstances. The late Justice David Bridges was a dear friend of mine for more than 20 years, and in 2018, I was hoping to win a place on the court and serve with him. Being called upon to fill his seat as the result of his death was unexpected, to say the least. But I feel prepared for this career shift because it is something I was ready for as recently as 2018, and because of all the appellate and writing experience I have accumulated over the years, along with my experience in teaching appellate and trial judges.
How does the Fifth Court of Appeals need to improve and what do you bring to the table to address those issues?
I honestly haven't seen much that is needed in the way of improvement. The Fifth Court of Appeals adheres to standards established by the Office of Court Administrators in terms of case management and timely dispositions. It meets or exceeds these expectations every fiscal year. The Fifth Court was also a leader among Texas appellate courts in terms of its embrace of technology, including electronic filing and accessing of documents, to improve both efficiency and transparency. As someone who has been a widely recognized authority on technology and the law, I would hope to be an asset to the Fifth Court when it comes to their continued adoption and use of technology. Before I joined the court, I was asked to give educational presentations on technology to the court and its staff attorneys (I have done similar presentations for the Texas Supreme Court). The May cyberattack on the Texas appellate courts, as well as the increased reliance on remote technologies due to the pandemic, underscore the importance of technology. I believe I can be a resource for the Fifth Court in terms of technology adoption and awareness.
How are the judges handing the COVID-19 pandemic and what would you do differently?
There are certainly unique challenges to campaigning during a pandemic. There are fewer opportunities to engage with voters at public gatherings since there are fewer public gatherings, and social distancing and mask protocols can inhibit interaction as well. However, just as society has adapted in other ways to the "new normal," campaigns must adapt too. I've embraced more electronic engagement, including speaking to gatherings and grassroots Republican organizations via Zoom or even a prerecorded video message. In addition, social media engagement takes on new importance.
In my brief time on the court, I've gained a new appreciation for the vital role played by the court's hardworking staff, including its staff attorneys. With a busy docket that is constantly being added to by new appeals that are filed, the workflow management and deadline compliance are critical, and all justices depend on our outstanding staff. I've also learned how important communication between the justices is on a court that values collegiality and consensus.
Due to the pandemic, most of the justices and court staff are working remotely; this includes hearing our oral arguments via Zoom. Fortunately, I have extensive experience working remotely and using virtual conferencing platforms like Zoom WebEx, BlueJeans and others. I've done numerous Zoom depositions, hearings, presentations and even a Zoom bench trial, so I have ample experience in that area.
Name an appellate judge (current or retired) you consider a role model and why?
As appellate role models, I would have to single out the late Justice Antonin Scalia, whom I was fortunate to know through our mutual friend, legal writing and usage icon Bryan Garner. Justice Scalia was not only one of the greatest writers to ever serve on the U.S. Supreme Court, but he was also a champion of clear, accessible legal writing. Similarly, I admire my good friend and co-author, Judge Don Willett of the Fifth Circuit. Not only is he a staunch defender of the Constitution, he is an amazingly talented and engaging legal writer; reading an opinion of his is like taking a master class. Last, but certainly not least, I greatly admire retired Fifth Court of Appeals Chief Justice Carolyn Wright, who has been a dear friend, co-author and mentor to me for many years. She is a trailblazer and history-maker in our profession, and an inspiration.
What separates you from your opponent?
While my opponent has served admirably as a trial judge, the skill sets of a trial judge and an appellate justice are very different. Not only do appellate judges work in groups rather than alone, they do a great deal of writing. Besides my service as an appellate justice, I have nearly 31 years of trial and appellate experience as a practitioner. I've taught appellate lawyers and appellate justices and authored articles on appellate law. Not only does my appellate experience distinguish me from my opponent, my vast writing experience does as well. Besides all of my practice-related writings, I am the author of four law books, 40 law review articles and hundreds of other legal articles. I am a respected legal scholar whose work has been cited by the Fifth Court and other appellate courts as authority in opinions.
How many cases have you argued before the court of appeals?
I haven't kept count of all my appellate cases, but in a career that began with my first published opinion in 1990, I have appeared before justices from most of the appellate courts in Texas. This includes multiple cases and multiple oral arguments before the Fifth Court of Appeals. To be on the other side of the bench is still amazing to me, and I regularly remind myself of Chief Justice Carolyn Wright's words to me when she swore me in, that I was leaving the role of advocate behind and assuming the mantle of judge. I have to confess that it is less stressful being on the side asking the questions rather than answering them. However, as demanding as preparing for oral argument was as an advocate, I have found the level of preparation required as an appellate justice to be equally demanding.
No matter what you say here, some voters will vote against you simply because they're straight ticket voters and you're on the wrong side of their ballot. There is another group of voters who are inclined to do the same, but could be convinced otherwise. What would you say to them? Why should they vote for you even if your political party doesn't match their values?
In 2018, I enjoyed a good deal of bipartisan support within the legal community, because lawyers were familiar with my qualifications and the reputation I've earned for being a person of fairness and integrity. For voters who care less about party affiliation and more about qualifications for the appellate bench, I hope that they will recognize that I am the better-qualified candidate by virtue of my experience as an appellate justice who is actually doing the job; my nearly 31 years as a lawyer handling trials and appeals and my thorough knowledge of appellate law; my experience teaching appellate lawyers and judges; and my extensive experience as a respected legal author and scholar whose writings have been cited as authority by the Fifth Court and other courts. A vote for me is a vote that says qualifications matter more than partisan politics.
Is there anything else you would like voters to know?
I would like voters to know that I am incredibly honored and humbled by the opportunity to serve them as the newest justice on the Fifth Court of Appeals. I would also like them to know that I am a hard worker who grew used to simultaneously jugging the demands of a busy law practice with teaching law students at night, serving as a municipal judge and writing extensively on weekends. I've brought that same work ethic to my service on the Fifth Court of Appeals, along with the commitment to legal ethics and professionalism that earned me Texas' highest awards in those areas.
Craig Smith
What led you to practice law?
Growing up, it was clear to me that focusing on my education was a way to have a greater impact on my community. At a young age, I became attracted to the law, and especially our American system of trial by jury and the concept of fairness. In a world of conflict, it seemed remarkable to me that we have this orderly system to serve justice within a civilized framework. The practice of law seemed to me a way to help others and be part of something greater than myself that is meant to make our world a better place.
What led you to enter the election for appellate judge?
I have had a long career of more than 40 years as a trial lawyer (27 years) and a judge (14 years). I have seen the civil process from just about every angle. I want to take that experience to the Fifth District Court of Appeals, and I know I can be a strong asset to this court and to the justices who already serve there with whom I'll collaborate. Moving to an intermediate appellate court is a way to provide greater service to the justice system and to North Texas.
Tell us a little bit about your career and how your previous and current career experiences would serve you well as an appellate judge.
Most of my career as a trial lawyer was spent helping people seek justice. I was a strong advocate for individuals, and I became an expert in civil law, becoming double board certified in civil trial law and personal injury trial law. I truly enjoyed the process of taking a case to trial and the gratification of helping people. Over hundreds of cases I tried or litigated, I learned our civil justice system inside and out. I also became fascinated by the ways courts are administered, what you might call the structural or logistical side of our system and how that impacts people, from how long it takes for a case to run its course, to how we select juries or choose bench trials or mediation. As a result of that broader view I developed an interest in serving as a judge, and I successfully ran for the 192nd Civil District Court in 2006. I found my perspective on things shifting, of course, because I was no longer an advocate but instead charged with "calling balls and strikes" and making sure each case was handled fairly and objectively. I am proud of the work I have done as a trial judge, and I was honored to be named Trial Judge of the Year by the American Board of Trial Advocates and to earn the Merrill Hartman Judicial Pro Bono Service Award from the Dallas Bar Association. After 14 years on the trial bench, and all those years as an attorney, I know I have the breadth and depth of experience to really have a positive impact on the Fifth District Court of Appeals. I can add to the "institutional knowledge" of this group of justices, and I believe I will enjoy and add value to the collaborative aspects of working in a panelist situation.
What was your most important decision as a trial court judge and why?
My thoughts on this question do not come down to one single decision. I have been proud of several moments in my judicial career, for instance the time when all the civil judges were finally able to perform same-sex marriages. I've presided over every kind of civil case, from personal injury to complex civil litigation. But the most important "decision" I have ever made as a judge is to take that middle position – to truly be independent, objective and balanced. It's a unique feeling to move from advocate to judge. You are no longer on a "side" but instead must make a deliberate and constant commitment to listen, to be prepared, to know the facts and to know the law that is relevant to each case.
What's the most valuable lesson you've learned during your time as a trial judge when it comes to the trial court's relationship with the court of appeals? How would you use that lesson to serve you in the reverse role if elected?
What I have learned as a trial judge is that everyone wants to be heard and wants to be confident that their case was handled fairly. This is a matter of reality and of perception and the "tone" set by a court and legal proceedings. It's so important that American citizens not only have a fair justice system but also have a deep, abiding feeling that the system really is fair. It goes to the very fabric of what keeps our civilization healthy and strong. As a judge, I have even more respect for the rule of law than I did as a trial lawyer. The rule of law has to be a guide and beacon, a source of stability. I've had to make tough decisions. I've had to balance the human side of civil conflicts with the structure of the law. I will be a justice who also has a wealth of trial experience and who has great respect for our jury verdicts and trial judge discretion. Using that perspective, I will be able to see where problems may have occurred at the trial court level. I think I'll have a firmer grasp and more relevant insights into reviewing cases, having been in the trial courtroom for so many years.
How does the Fifth Court of Appeals need to improve and what do you bring to the table to address those issues?
The Fifth District Court of Appeals has gone through needed changes in recent years, with new perspectives and diversity added to the court in 2018. I do not have any specific criticisms of the court. I do believe that my long experience at the trial court level will have a significant impact on the knowledge base of this group of justices, and I look forward to sharing my expertise and perspective as a justice.
Given the unusual and tragic circumstances surrounding your race, you now have a new opponent. How have the events and this change in opponents affected you?
I had respect for Justice David Bridges and considered him a valued colleague. The same is true of John Browning, who is now my opponent. My reasons for running for this court – taking on a greater role of service to the community and adding value to this court with my experience and knowledge – have not really changed.
How are the judges in the court of appeals handling the COVID-19 pandemic and what would you do differently?
I would not change much other than to continue embracing technology – such as video conferencing and remote work – and continue its use to keep the court's business moving, just as the current justices are doing. I think the justices on this court have done a fine job keeping the wheels turning during the pandemic.
Name an appellate judge (current or retired) you consider a role model and why?
My favorite jurist and role model is Royal Ferguson, who for many years served as a federal judge on the U.S. District Court for the Western District of Texas. He was a great lawyer, judge, educator and mentor. I look to him as an example of someone who wants to make the world better, to help people and to continuously nurture the legal profession. His example as a servant leader is one I try to follow.
What separates you from your opponent?
I have a depth of knowledge and experience that will uniquely benefit the Fifth District Court of Appeals, gained over a 40-plus year career as a trial lawyer and trial court judge. Since I've been on the bench, I have written dozens of articles in support of our civil justice system, two law review articles and a critically acclaimed book On the Jury Trial. My commitment to the law has been demonstrated through my service as a mentor, my work to improve my knowledge and expertise throughout my career and sharing my knowledge by authoring books and articles.
How many cases have you argued before the court of appeals?
My first position following law school was as briefing attorney to the chief justice of the El Paso Court of Appeals where I wrote dozens of briefs, witnessed many oral arguments and assisted in writing multiple opinions. Thereafter, for 25 years I was a trial lawyer. During that period, most of my time was in the trial courts but I was involved in preparing briefs and arguments for multiple appellate cases before courts of appeal and a couple in which I presented both briefing and oral argument.
No matter what you say here, some voters will vote against you simply because they're straight ticket voters and you're on the wrong side of their ballot. There is another group of voters who are inclined to do the same, but could be convinced otherwise. What would you say to them? Why should they vote for you even if your political party doesn't match their values?
Texas no longer has straight-ticket voting, but it is true that our political system is more polarized than ever, and about 80% of the electorate will make a decision based on partisan leanings. That said, and even though I am a lifelong Democrat and have always run for office as a Democrat, politics has absolutely no place in the courtroom. I'd tell any voter on the bench that they should vote for me if they want someone who values fairness, who listens, who works very hard to see both sides of every case and who follows the law and wants to serve justice objectively and independently.
Is there anything else you would like voters to know?
Yes – I would just impress upon voters that my motivation is service and ensuring that our justice system works effectively and fairly for every person. At this point in my career, I'm trying to give back as much as I can from a wealth of experience I have gained over many years and have the greatest positive impact I can. I know I can add value to this appellate court.
The answers submitted by candidates may be edited to comply with Texas Lawbook style guidelines.
Publisher's Note: This coverage of the 2020 judicial elections by The Texas Lawbook is being made available outside our paywall courtesy of Thompson Coburn and Carter Arnett.