A Dallas federal judge this week dismissed a shareholder class action that alleged Fort Worth-based Pier 1 Imports and two former executives committed securities fraud when they misrepresented the company's financial health to investors.
The ruling is a significant victory for a team of Bracewell lawyers that have been defending Pier 1 in this case, one that has now survived two different rounds of motions to dismiss from two different judges. The opinion is also notable because it is one of the first major rulings by U.S. District Judge Karen Gren Scholer since she joined the federal bench in the Northern District of Texas this spring.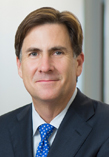 "We were pleased with how quickly the court got to the case, got to the oral argument and ruled expeditiously," said Bracewell partner Stephen Crain, Pier 1's lead attorney. "It was obvious that it was a case [Judge Scholer] took very seriously."
The lead plaintiff in the putative class action is the Municipal Employees' Retirement System of Michigan (MERS). The plaintiffs filed their original lawsuit in October 2015. They alleged that Pier 1's former CEO, Alexander Smith, and former CFO, Charles Turner, concealed from the market that Pier 1 "had acquired excess inventory that far exceeded consumer demand" that put the company at risk of incurring significant expenses, court documents say.
U.S. District Judge Sidney Fitzwater heard Pier 1's motion to dismiss the lawsuit last April, which he granted in August. As is standard in securities litigation, Judge Fitzwater allowed MERS to replead its claims against Pier 1. Several months after MERS did so and Pier 1 filed its new motion to dismiss, the case got reassigned to Judge Scholer March 9 – two days after she was sworn to the bench.
Judge Scholer promptly got up to speed with a status conference on the case and heard the new motion to dismiss in April.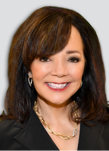 She ruled Monday that MERS still had not presented enough evidence that Pier 1 violated securities laws. In its amended complaint, MERS provided more specific allegations tied to its legal theory that Pier 1 and the two senior executives violated various sections of the Exchange Act and that Smith and Turner acted with scienter – which, in plain English, means the intent to deceive, manipulate or defraud investors with severe recklessness.
"Though MERS has made substantial changes to its pleading in an attempt to cure the deficiencies identified in the Fitzwater order, the court finds that the amended complaint still fails to plead the requisite strong inference of scienter," Judge Scholer wrote in a 30-page opinion."
Adam Wierzbowski of New York plaintiffs' firm Bernstein Litowitz Berger & Grossman, the lead attorney for MERS, did not immediately respond to a request for comment on the ruling.
"We appreciated the new court digging into the issue and coming to the right result," said Bracewell partner Brad Benoit, who led most of Pier 1's oral arguments at the latest motion to dismiss hearing.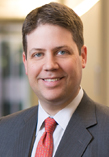 Like many brick-and-mortars, Pier 1 has seen a decline in sales in light of consumers' increasing preference for online shopping. Pier 1 says in its briefs its excess inventory has been affected by making the transition from being a strictly brick-and-mortar retailer to "omni-channel," or selling goods both in stores and online. It says the transition has made it difficult to accurately predict how much inventory to order, since it "had no precise way of knowing how successful its online sales would be and how many of those sales, if any, would reduce in-store purchases."
In Pier 1's motion to dismiss, it argued that MERS' new claims brought nothing to the table and that they are meritless because the company's stock price fell after being transparent about all of the inventory issues it was having – which could be interpreted as the opposite of fraud.
"It bears repeating that the facts alleged do not support the fraudulent conspiracy that MERS invents," Pier 1's Nov. 22, 2017 brief says. "A more compelling and cogent inference can be drawn. Pier 1 predicted sales levels that did not materialize. When sales targets were missed, the inventory built up. That led to unanticipated costs and impacts to margin. These factors contributed to disappointing earnings. When earnings disappointed, Pier 1's stock dropped."
Others from Bracewell on the Pier 1 team included Amy Parker (who led a significant motion to strike effort), Joe Cox and Clark Donat. Parker, Crain and Benoit are based in Houston, while Cox and Donat are based in Dallas.