Over the course of his 40-year career, Vinson & Elkins senior appellate partner Tom Leatherbury has advised media corporations and journalists in Texas and worldwide, among other areas of the law. He is dedicated to the First Amendment, handling media litigation on issues including libel, privacy, reporter's privilege, newsgathering and access. He has also done pro bono work in a voting rights case. In addition, Leatherbury is director of the First Amendment Clinic at Southern Methodist University Dedman School of Law.
First Amendment issues have long been controversial, but Leatherbury has been finding himself lately in the midst of a range of media challenges emanating from Texas and elsewhere. The Texas Lawbook interviewed Leatherbury about the status of the news media and the First Amendment.
You've been a media lawyer in Texas for decades. How did you decide that this was the area of practice you wanted to pursue?
It's interesting to reflect on the more than 40 years that have passed since the late Steve Philbin burst into my office on a Saturday morning and said, "I need you to write me a brief." The case was Rayzor v. A. H. Belo Corp., a defamation case in Denton County. A jury later awarded $2 million in damages against The Dallas Morning News, but we got the judgment reversed and rendered. I was hooked on representing journalists and defending First Amendment values.
Sometimes it seems like Texas is ground zero for legislation and litigation aimed at undermining the First Amendment and the media. Have you seen anything like this before? And why now?
There have been a number of threats against First Amendment rights over the years. I tried media cases and saw big verdicts before we had caps on punitive damages, before interlocutory appeals were available from denials of summary judgment, before we had a Reporter's Shield Law, and before we had an anti-SLAPP law. Texas journalists now have far more protections than they used to. But at the same time, the Legislature has sought to score political points on red-meat, Republican-base issues by launching this unprecedented frontal assault on First Amendment speech rights. So the threats to the First Amendment have changed and shifted over time. The threats, not just to the media, but to all Texans' free-speech rights, seem to be particularly acute right now.
Looking back, what have been your best and worst cases in media litigation?
By far, my best and most memorable case was Kastrin v. CBS, which we tried to a federal jury in Judge David Briones's court in El Paso in August 1997. The late Ed Bradley and 60 Minutes producer Jonathan Wells put together an incredibly compelling piece ("The Other America") about colonias along the border, neighborhoods which often didn't have running water or electricity and in which third-world diseases, like cholera, ran rampant. A wealthy and politically connected El Paso family owned some of these slums, but no one had ever shed any light on their involvement until 60 Minutes did. We got partial summary judgment, then went to trial on some of the family members' defamation claims. Ed Bradley was an absolute warrior of a client ― intense, focused, and compelling. Everything fell into place — there was not one glitch. Sister Janet Gildea, a medical doctor and nun, brought tears to observers' eyes as she described the abysmal living conditions in Dairyland, one of the Kastrins' colonias. In her direct examination, as the last witness on a Friday afternoon, Sister Janet gave directions from the federal courthouse to Dairyland. The evening news was filled with graphic stories highlighting the horrors of Dairyland. It was a good weekend. The jury found that the broadcast was defamatory, but true. In the post-verdict press conference on the courthouse steps, Ed Bradley explained our simple trial theme, "Sometimes the truth hurts." It was simply magic.
My worst cases have all involved trying to protect the identity of confidential sources before Texas had a shield law. Talking to your reporter-client about the prospect of going to jail for not revealing a source sticks with you. Bonding your client out of jail and working on a habeas corpus petition to the Texas Court of Criminal Appeals sticks with you, as well.
Your latest high-profile case was McDonald v. Firth, brought by three Texas lawyers who argued that the State Bar of Texas violated the First Amendment by imposing membership and dues on lawyers who object to certain bar policies. It went well, correct?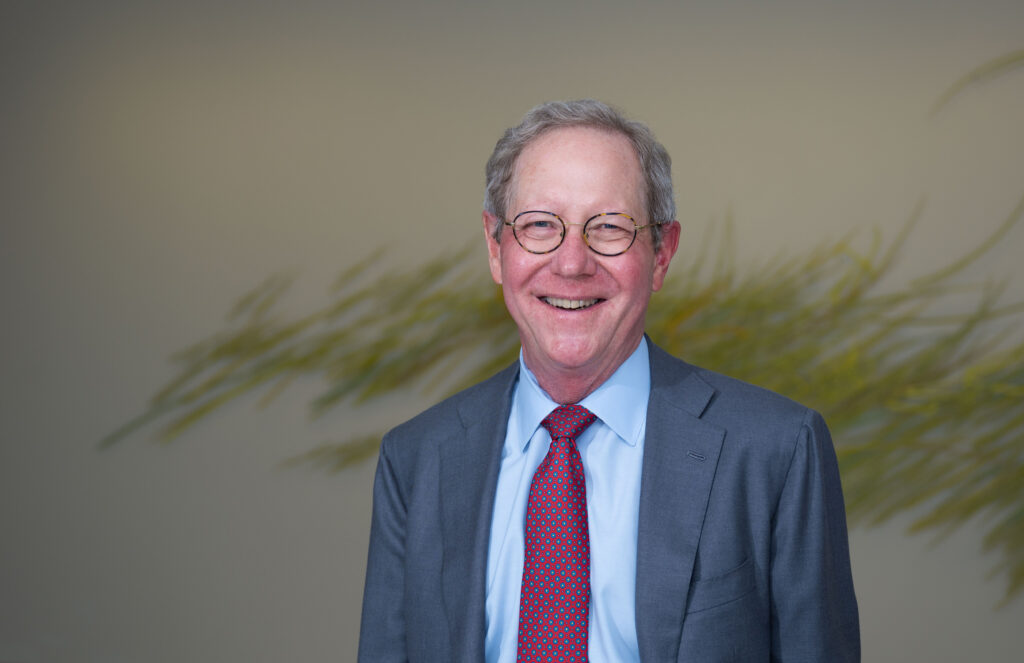 It was a great honor to represent the State Bar, and we're very pleased to bring the McDonald case to a conclusion. It was gratifying that the courts applied the First Amendment and certain precedents to validate both mandatory state bars and the great majority of the important programs that the plaintiffs challenged, including those that help make the legal profession more inclusive. The State Bar moved quickly to implement the few changes required by the Fifth Circuit so the State Bar could continue to provide exceptional service to its members and to the Texans they represent.
Do you see danger ahead for the news media in defamation litigation either locally or nationally, especially in light of efforts to overturn Times v. Sullivan?
I'm optimistic that the actual-malice protections of New York Times v. Sullivan are here to stay, especially in public-official libel cases. I highly recommend a recent report and study by the Media Law Resource Center published on this issue. I think the greater danger is the lack of trust potential jurors have in the news media. The public's dislike for the press is not new. It has really been a constant theme throughout my career. The proliferation of social media and the popular desire to hear only news and opinions with which one agrees have accelerated the public's distrust of the media. It's incumbent on all media lawyers to explain what our clients do, why they do it, and the value of what they do to maintain a free and democratic society, just as it's incumbent on all lawyers to explain the value of the rule of law.
What did you make of House Bill 20 making it illegal for social media companies to ban users based on political viewpoints? What's the status now?
As we say in the SMU First Amendment Clinic, "Texas ― so many First Amendment violations, so little time." Some of the more outrageous, unconstitutional laws that the Texas legislature has passed have taken place recently. The Clinic and V&E have been Texas counsel for the Electronic Frontier Foundation in NetChoice v. Paxton, the constitutional challenge to Texas's social media-regulation law. Judge Robert Pitman, in a thorough opinion, preliminarily enjoined this law from taking effect, finding that it violated the First Amendment in a number of ways, including by illegally compelling the largest social media platforms to carry third-party content that they don't want to carry. The case was argued in the Fifth Circuit in early May, and two of the three judges ordered that the law go into effect while the appeal is pending. The U.S. Supreme Court is considering whether to reinstate the preliminary injunction against the law. [Note: On May 31, the Supreme Court by a 5-4 vote blocked the law from taking effect, though the case may return to the high court at a later date.]
A Florida federal judge preliminarily enjoined Florida's similar social media law, and the Eleventh Circuit largely affirmed that decision. I hope we'll have more clarity on this important issue affecting millions of Texans.
I thought conservatives were against government-compelled speech, but it seems they like to mandate government-compelled speech, as long as it's speech with which they agree. That's a common theme in the unconstitutional laws you've asked about, as well as in the anti-Critical Race Theory and 1836 Project laws that the Legislature has passed. And please don't even get me started on the recent spike in book banning, which I just wrote an op-ed about for the Statesman.
The issue that no one talks about is that unconstitutional laws and unconstitutional policies cost Texas and Texans money. All of these constitutional challenges provide for the award of attorney fees to the plaintiffs if they are successful. That means that Texans' tax dollars have to fund our policymakers' poor judgment and follies. The financial hit goes hand-in-hand with the damage that these unconstitutional laws do to our state's reputation and to our business environment.
Another new Texas law forbids state-managed investment funds from contracting with companies that boycott fossil fuel companies. What do you think of that law?
It's unconstitutional for several reasons ― among others, parts of it are void for vagueness; it compels speech (requiring certification by the private companies that they do not "boycott" fossil fuel companies); it illegally discriminates between different viewpoints, and it punishes companies and their executives for exercising their free-speech rights (and for taking actions they believe will maximize shareholder value). With the lieutenant governor's encouragement, the comptroller has put out his initial list of companies that must show why they have not "boycotted" fossil fuel companies. We'll see if any lawsuits get filed. Significantly, two federal district courts in Texas have struck down another, similarly worded "anti-boycott" statute that requires government contractors to certify that they will not "boycott" Israel. The constitutionality of that statute is now before the Fifth Circuit in A & R Engineering & Testing Co. v. City of Houston, so we may get some guidance on these anti-boycott laws soon.
Again, I would think conservative lawmakers would like the free-market system and would encourage companies to maximize shareholder value. Apparently not in this case.
Another Texas law forces sports teams to play the national anthem before games. Can teams possibly be required to do that?
This has to be a new low in Texas lawmaking, a part of the race to the bottom to score short-term political points. Don't get me wrong. I'm patriotic and, even though very few people can sing The Star-Spangled Banner well, I fully support anyone who wants to sing The Star-Spangled Banner any time they want to. But it's illegal to compel sports teams that have government contracts to play The Star-Spangled Banner before every game. The bill unconstitutionally compels speech and places unconstitutional conditions on government contractors, just like the anti-boycott bills do with fossil fuel companies, Israel, and firearms. But I'm not sure any team will challenge the law because such a challenge could be so easily twisted to paint the challenger as an unpatriotic ingrate.
A federal judge recently struck down a Texas law that restricted the use of drones in such a way that news organizations were unable to operate drones for news-gathering purposes. Do you think that will hold on appeal?
Yes, I think the preliminary injunction will be affirmed. The Texas law was one of the most draconian in the country, with criminal and civil penalties available to punish violations. Drones used for commercial purposes were exempt from the law; drones used for news-gathering purposes were not exempt from the law. Again, Judge Pitman wrote a very thorough opinion, finding both the surveillance and the no-fly provisions of the Texas drone law violative of the First Amendment in a number of ways. It's a very solid, well-reasoned opinion. A big shout-out to the Yale Law School MFIA clinic (Media Freedom and Information Access Clinic) for taking this case on. Texas will just have to go back to the drawing board to try to regulate drone use.
You've launched a First Amendment clinic at SMU. How is that going, what has been your goal? Do you hope to create in Texas a new generation of media lawyers?
We launched in the Fall of 2020 with generous operational funding from the Stanton Foundation, which has also started nine other First Amendment Clinics at law schools across the country. It's been fantastic. By taking on matters involving the First Amendment rights of speech, press, petition, or assembly, we hope to give the students experience in working with clients and in developing their practical lawyering skills. We also hope to develop the next generation of First Amendment advocates, whatever they choose to do with their law degrees. The clinic has had 8-12 students a semester and has always had a waiting list. The students have been fantastic. They have argued a Fifth Circuit appeal and several state court motions for summary judgment. They've wrestled with the anti-SLAPP law, with sealed court records, and with the federal and state freedom-of-information laws, among others. They are on the phone with clients and other media lawyers every week. I want them to come away with a better understanding of the range of activities protected by the First Amendment and the importance of safeguarding First Amendment rights in a wide variety of contexts. Then-Dean Collins's first question to me was, "Will there be enough work?" Your questions and our experience show that the answer is a resounding yes.
Looking back, I've been fortunate to have incredible mentors. And I've been fortunate to do work I love among colleagues I respect and from whom I learn every day. I'm an accidental media lawyer, thanks to that Saturday morning close encounter with Steve Philbin, but I wouldn't change that a bit.
In 2021, Leatherbury's First Amendment practice was recognized by an award granted annually to media lawyers who work zealously for press freedom. The award, given by ALM Media, is named after Tony Mauro, who retired from the company in 2019.