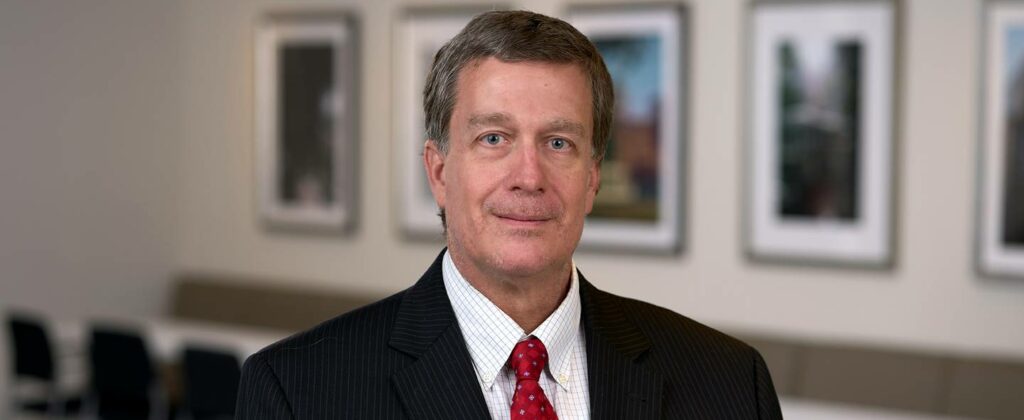 David Schenck is going home.
Dykema announced Wednesday that Schenck, a former justice of the Dallas Court of Appeals and candidate for the Texas Supreme Court, has rejoined the Detroit-based corporate law firm's Dallas office as a member in its appellate section.
"David is one of the smartest and one of the most creative minds in the state of Texas," said Christopher Kratovil, managing partner of Dykema's Dallas office and also an appellate lawyer. "David rejoining us bulks up our appellate practice tremendously. He is known as an appellate intellectual."
In an interview with The Texas Lawbook, Schenck said Dykema was the only firm he seriously considered.
"My decision was simple. I enjoyed my work here. I enjoyed the people here. It was a good fit," he said. "It is good to be back."
Schenck said the eight years that he served on the Texas appellate bench will make him an even better appellate lawyer.
"I now have better insight into how cases are considered and decided," he said. "I saw and learned a lot of things from the lawyers who practiced before us."
After earning his law degree from Baylor Law School in 1992, Schenck clerked for Chief Judge Henry A. Politz of the U.S. Court of Appeals for the Fifth Circuit. He was an appellate lawyer at Hughes & Luce from 1994 through 2004, when he joined the Dallas office of Jones Day. In 2010, he joined the Texas Attorney General's office as deputy attorney general for legal counsel.
Dykema hired Schenck in 2012 as a member. Three years later, Gov. Rick Perry appointed Schenck to an open position on the Dallas Court of Appeals. He won re-election in 2016.
Instead of running for re-election in 2022, Schenck was a candidate for the Texas Supreme Court in 2022, but he lost in the Republican primary to sitting Justice Evan Young.
"Just getting to meet so many people statewide was a great experience," he said.
Kratovil noted that Dykema also hired Brandy Manning, a former appellate lawyer that focuses on energy law and disputes in the Permian Basin, in July.
"David's experience on the bench with the Fifth Court of Appeals gives him unique insight into how to best find the most beneficial outcome in many situations," Kratovil said. "His knowledge will be a great resource to the firm and its clients."