Frost Brown Todd has renamed its diversity scholarship after Zenobia Bivens, the late managing partner of the firm's Houston office who unexpectedly passed away last year at the age of 40. The firm announced the rename earlier this month when revealing its 2023 scholars from seven law schools across the country.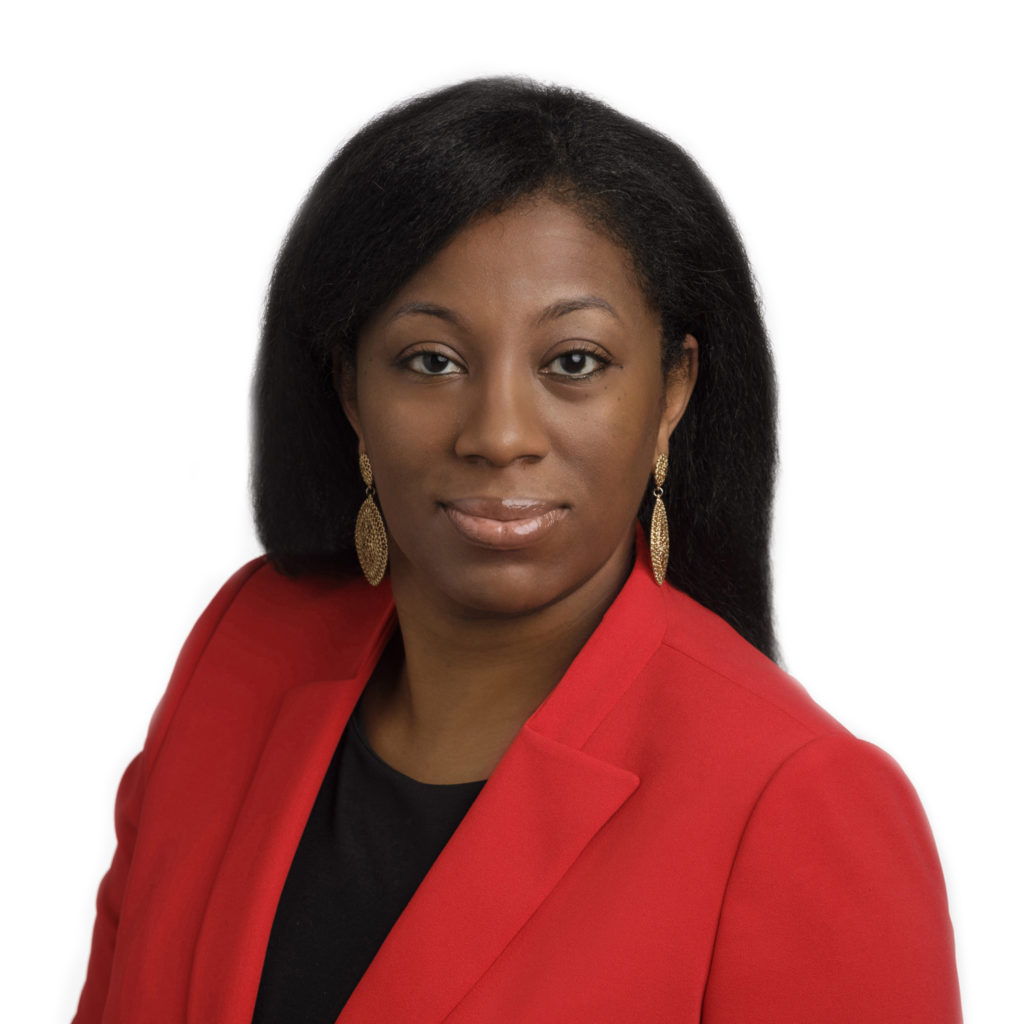 The scholarship, which the firm established in 2010, is now called the FBT Zenobia Harris Bivens Diversity Scholarship. It aims to support students in their education and exploration of the legal field. Each year, the $2,000 scholarship is open to current or incoming students of any ABA-accredited law school who are diverse in race, gender, ethnicity or background. To date, the firm has awarded $70,000 in scholarships to more than 30 students demonstrating academic excellence, service to the profession and community, and a commitment to diversity.
Before joining Frost Brown Todd in August 2020, Bivens practiced at Berg & Androphy, Susman Godfrey and Vinson & Elkins. The trial and appellate lawyer also clerked for both Justice Dale Wainwright of the Texas Supreme Court and Judge Carl Stewart of the U.S. Court of Appeals for the Fifth Circuit. 
Ken Bullock, who took over as Frost Brown Todd's Houston office managing partner after Bivens' early 2022 death, said the scholarship rename was "a good opportunity to recognize Zenobia for her efforts and great work championing education and diversity in the short time she was with the firm."
He said Bivens was "very active" in the firm's DEI efforts, including involvement in the firm's women's initiative, a women lawyer group within Frost Brown Todd. After opening the Houston office, Bivens' first few associate hires were all women. She also championed a groundbreaking internship program at Rice University that exposed undergraduate students to the practice of law within a law firm environment, Cleve Glenn, another partner in Frost Brown Todd's Houston office, wrote last year. 
As Bivens' successor as Houston managing partner, Bullock said he wants to continue her legacy of ensuring the Houston office is involved with — and making an impact on — the community.
"I think Zenobia did an excellent job of bringing her passion for what [we can] do for our community outside the four walls of our office," he said. "I think all of us tend to get comfortable in our own surroundings and what goes on in our office. But we are part of the community. What can we do outside our four walls here to make an impact?"
Last May, the Houston Bar Association honored Bivens' family with its Heart of Pro Bono Award.
"Every single attorney who works in the Houston office is involved in the community in some capacity," Bivens told The Texas Lawbook in an August 2020 interview, when Frost Brown Todd opened its Houston office. "It reflects our firm's commitment to pro bono. Giving back to the community is a centerpiece to the Houston office."
The 2023 FBT Zenobia Harris Bivens Diversity scholars are:
— Shayna Yogman, a 1L at the University of Pittsburgh School of Law with two master's degrees. She was inspired to work to end discrimination and fight for a safer, equitable world by her grandfather's escape from Auschwitz. She has worked as a research assistant on a federal lawsuit in which the plaintiffs won a significant victory against the white supremacists who helped organize the 2017 Unite the Right rally in Charlottesville, Virgina. Yogman had a nine-year tenure at the Anti-Defamation League and organized the largest Holocaust remembrance program in the Western United States.
— Tolulope Ajifowobaje, a 3L at the University of Akron School of Law. She migrated to the U.S. in 2019 after earning a master's in law at the Nigerian Institute of Advanced Legal Studies. Ajifowobaje has more than a decade in the legal field, starting first as a legal officer at the Nigerian Electricity Regulatory Commission before eventually establishing her own practice, Ajifowobaje & Co, where she assisted clients with matters related to constitutional law, contracts, corporate law, and land ownership and is still licensed to practice in Nigeria. Ajifowobaje later enrolled in law school and then became a single mother of two after losing her husband to cancer two weeks after her family immigrated to America. Since then, she has earned a position in the top 5 percent of her class and is on track to graduate in May 2023.
— NinaSimone Edwards, a 2L at the Georgetown University Law Center. She grew up experiencing racism in both subtle and disturbing ways, motivating her to pursue a career in law. She is a public interest and RISE fellow, a member of the Women of Color Collective, and communications director for the Black Law Students Association. She works as a translator with the Network in Solidarity with the People of Guatemala and volunteers at homeless shelters in and around Washington, D.C. Edwards also clerked with the Migrant Legal Action Program. She earned her bachelor's degree in political science, taught literacy through the AmeriCorps program and as a Fulbright scholar, and led sessions on social justice at Camp Equity.
— Muhammad Ali Ilahi, a 1L at Penn State Law. Born in Pakistan, he earned his bachelor's in finance from the Lahore University of Management Sciences and a master's in public administration from Cornell University. He served as president of the Cornell Pakistan Society and was a graduate student coordinator for the Office of Academic Diversity Initiatives and a delegate at the World Government Summit in Dubai. Ilahi interned with a refugee support organization in Greece, where he taught language and professional development classes. He has been an advocate for the rights of asylees in the U.S. and has closely worked with the Asylum Seeker Advocacy Program to bring to light some of the issues facing asylees in the national media.
— Luwam Gabreselassie, a 1L at Notre Dame Law School. Born in Eastern Africa, she escaped war and political oppression, living in a refugee camp in Ethiopia before receiving asylum in the U.S. She is the first in her family to graduate college, earning bachelor's degrees in law, societies and justice and environmental science. She worked as a paralegal at a nonprofit focused on exonerating wrongfully incarcerated individuals and contributed to scholarly research examining the health disparities in the African immigrant community and the ways in which the stigma surrounding HIV can be a barrier to testing and treatment. Gabreselassie also started a nonprofit that advocates for Eritreans in Washington State.
— Valeri Simmons, a 2L at Indiana University Robert H. McKinney School of Law. Growing up in a large family, she sought financial independence by bussing tables for loose change. At 16, she left an abusive home for a residential high school for gifted and talented students. She later earned her bachelor's in security and risk analysis through Penn State University's distance learning program. While at McKinney, she founded a National Lawyers Guild Chapter (voted "Best New Student Organization") and the Feminist Law Society and joined the Indiana Law Review. Simmons also serves as a board member on the Lambda Law Society and mentors pre-law students through the school's Pathway to the Law program. She recently revised the upcoming "Bench Guide" for the Indiana State Bar Association's Sexual Orientation and Gender Identity Committee. Simmons also clerked with the Indiana Court of Appeals and the Indiana Attorney General Office's Consumer Protection Division, Data Privacy & Identity Theft Unit. She looks forward to entering the data privacy field after graduation.
— Amerika Jayme, a 1L at Penn State Law whose family migrated to the U.S. to escape escalating violence in Juarez, Mexico, settling in different cities across the Southwest where her family worked odd jobs so that their children could someday attend college. Jayme earned a bachelor's in political science from St. Mary's University. She worked as an admissions counselor at the University of Texas in El Paso (UTEP) where she exposed countless students to the benefits of higher education, helping them apply for college and obtain grants and tuition waivers. At the same time, she earned a Master of Public Administration degree from UTEP.