(Oct. 23) – The Federal Trade Commission on Friday dismissed its remaining claims against DIRECTV in the middle of a bench trial that once had $4 billion at stake.
An order issued Monday by U.S. District Judge Haywood S. Gilliam, Jr. of the Northern District of California affirmed the dismissal, which the FTC initiated with prejudice.
The FTC sued DIRECTV in 2015 on claims that the company misled customers in tens of thousands of advertisements over an eight-year span by allegedly failing to disclose key terms regarding the actual costs of their subscriptions.
A spokesman for the FTC declined to comment on why the commission made the decision to do so. A spokesman for AT&T, DIRECTV's parent company, said in a statement that the company "appreciate[s] the FTC's decision to dismiss the remainder of this case and respect[s] the lawyers who tried the case last year."
The voluntary dismissal is a slam-dunk win for Dallas attorneys Pete Marketos and Jeff Tillotson, who represent AT&T in the matter.
According to Judge Gilliam's order, the dismissal was a pure walk-away. He ordered both parties to bear their own fees and costs.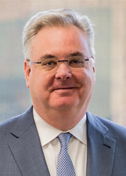 Friday's outcome is the denouement of an opinion issued by Judge Gilliam in August that arguably killed the case for the FTC.
In that order, issued after an August 2017 bench trial, Judge Gilliam dismissed most of the FTC's claims, ruling that his examination "found that the true terms are adequately and accurately disclosed in the advertisements."
Still at issue was the government's allegations that DIRECTV may have had misleading advertisements on its own website. The bench trial was slated to pick up again Oct. 29 to determine those allegations, which got cancelled after Friday's development.