As higher education circles, prospective students of color and mainstream media grapple with the aftermath of the Supreme Court's affirmative action decision, so too does the legal industry. The Texas Lawbook wanted a DEI expert's take on how the legal industry will evolve, immediate steps law schools can take and why diversity, equity, inclusion and belonging should remain a priority in the corporate world. We caught up with Mandy Price, a Big Law attorney-turned DEI guru.
Price is the co-founder and CEO of Kanarys, a technology company that provides organizations with tools to create long-term system change around diversity, equity inclusion and belonging challenges. Kanarys takes a data-driven approach to provide companies the framework, benchmarking, and solutions needed to incorporate high-quality DEIB in each facet of their organizations and also and consults with companies on recommendations and implementation of DEIB practices.
Companies Kanarys has advised include Yum! Brands, Silicon Labs, 7-Eleven and the Chuck E. Cheese Corporation. And despite Black women receiving only .06 percent of venture capital funding, Price recently secured $10 million in VC funding for Kanarys.
Editor's Note: Answers have been slightly edited to match Texas Lawbook stylistic guidelines.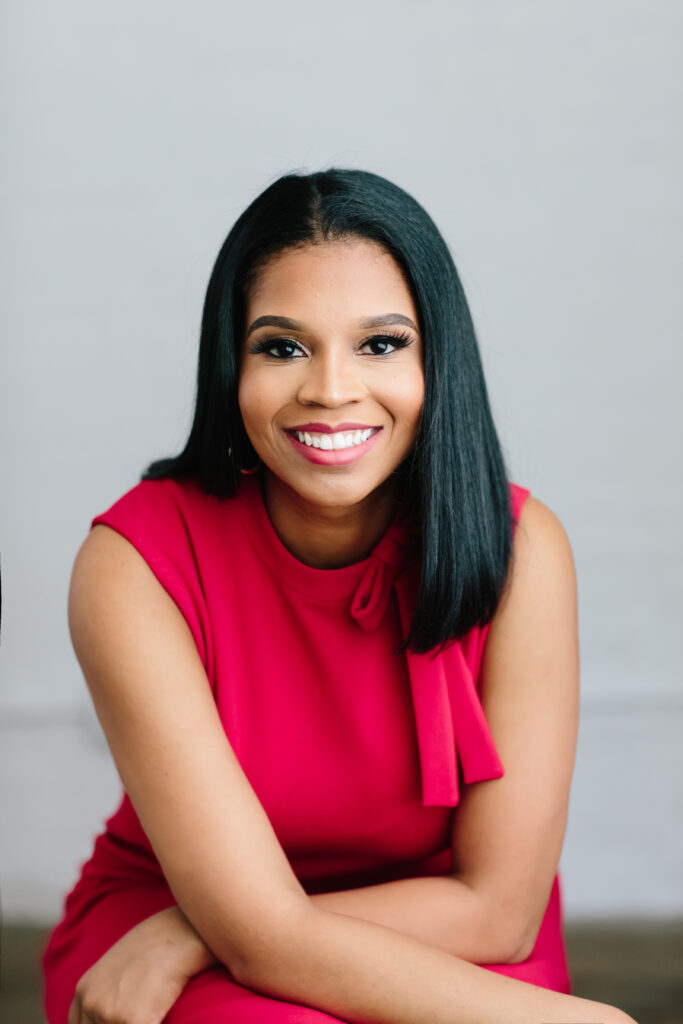 Texas Lawbook: How do you see this decision impacting the business of DEI consulting?
Mandy Price: As a diversity, equity, inclusion and belonging (DEIB) tech company, we recognize the impact that the Supreme Court's decision on affirmative action can have on DEIB initiatives. We anticipate that companies will face more pushback on their DEIB programs, which may lead to a pullback on their efforts. However, now, more than ever, it's crucial for companies to double down on their commitment to DEIB and implement comprehensive strategies because there will be both legal and reputational consequences for those who do not.
Lawbook: Do you have any suggestions for immediate steps law schools can be taking in the aftermath of this decision?
Price: First, don't let the ruling stop you from prioritizing your people. Lean into your values and let those guide your next steps. Second, put more focus on equity, inclusion and belonging. Does your current student base feel valued and included? What can you do to increase that sentiment? Third, before making any policy changes related to inclusion and belonging efforts, seek legal counsel to ensure you fully understand the meaning behind the ruling and any potential implications it may have.
Lastly, refocus your thinking and efforts on building a foundation for the long term. More specifically, establish partnerships that further your goals in attracting those in underrepresented groups. This can include building relationships and recruiting at Historically Black Colleges and Universities (HBCUs) and Hispanic Serving Institutions (HSIs); partnering with industry organizations to help attract and retain underrepresented students; and building and bolstering pipelines to higher education for underrepresented middle and high school students through apprenticeships, career days and other programs.
Lawbook: How do you think the legal industry will evolve as a result of this decision?
Price: The Supreme Court's ruling on affirmative action will not only affect higher education but also the pool of talent that law firms have to hire from. Therefore, it is crucial for law firms to be intentional about their diversity programs as diversity in the legal system is essential to ensuring a fair justice system for everyone. Law firms and legal departments will need to pivot towards other strategies to increase diversity within their organizations and take a more strategic approach to attracting and retaining diverse talent, such as developing their pipelines and expanding partnerships with HBCUs and HSIs.
To start early in diversifying the legal industry, firms can invest in pipeline programs targeting diverse students and providing them with the necessary resources to pursue legal careers. Additionally, they can establish partnerships with HBCUs and HSIs to identify and recruit diverse talents. By employing innovative strategies and partnerships, firms can continue to make meaningful progress in creating a more diverse and inclusive legal industry.
Lastly, they can work with DEIB experts, such as Kanarys, to make informed decisions, stay up-to-date on best practices, and tailor their strategies accordingly. Like many others, the legal industry is facing a talent shortage, and companies that fail to create inclusive workplaces will struggle to recruit and retain top talent.
Lawbook: Do you have anything else to add?
Price: If companies expect to continue to be competitive in the global economy, they must remain focused on serving all consumers regardless of recent politically driven shifts around DEIB. American and foreign-born workers come from a variety of backgrounds and perspectives, and it's important for corporate executives to represent their consumers in the employees they hire.
For many workplaces, DEIB is not just about representation, but also equity, inclusion and belonging. They are important parts of the equation and can result in a business advantage. The goal is to ensure that everyone, regardless of their identity or background, has equal opportunities to succeed. For 30-plus years, studies have shown that DEIB is not only the right thing to do for employees and customers, but it's also equally good for the bottom line. A recent report from McKinsey & Company showed that not only does the business case remain strong but there is a correlation between diversity on executive leadership teams and the likelihood of financial outperformance over time.
No matter the political headwinds, belonging in the workplace is here to stay. It's proven time and time again to increase profitability. Companies should continue to ensure their workplace is inclusive and represents the customers they serve. McKinsey also found that companies with greater diversity are 36 percent more likely to have greater financial returns and spur innovation. There is also greater financial performance when gender and racial diversity are both embraced and account for 48 percent better financial performance.