The self-proclaimed Queen of Honky Tonk and her husband earlier this year sued a former supporter of their Angleton pro-animal rights farm for defamation in 2015 for posting negative comments about the couple's operation on Facebook.
Renee King-Sonnen and Tommy Sonnen claimed that Dr. Sujatha Ramakrishna, a child psychiatrist in Dallas and animal rights advocate, "deliberately and continually used interactive websites" to "engage in defamatory and disparaging speech" in order to intentionally "cause economic damage and other injuries" to the plaintiffs. The couple sought between $200,000 and $1 million in damages.
But a visiting Texas state district judge, in a three-page order issued July 27, ruled that the Sonnens's lawsuit is frivolous and instructed the couple to reimburse Ramakrishna's $28,752.50 in attorney fees and an additional $28,750 penalty for pursuing a meritless claim.
The judge said the Sonnens would have to pay an additional $34,000 if they attempt to appeal her decision and the appeal is unsuccessful.
The Sonnen raised cattle for slaughter until 2014, when Renee King-Sonnen, a country music singer, became a vegan. The couple converted the ranch into a no-kill farm that has earned TV coverage.
Court documents claim that Ms. Sonnen raised money from online donors to buy her husband's cattle from him to establish the nonprofit.
In 2015, the farm's fundraising practices came under fire when tax returns showed that only 9 percent of the nearly $100,000 raised that year was spent on livestock supplies and veterinary care, according to legal documents.
Lawyers representing Ramakrishna also contend that cows, birds and a pot-bellied pig have died under suspicious circumstances. Photos show some cows looking emaciated, they argued.
Ramakrishna provided comments on a Facebook page called the "Real Rowdy Girl Revealed," which published the allegations.
The Sonnens claimed the allegations that they were criminals and incompetent to operate an animal sanctuary drove away donors.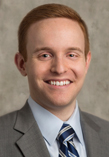 Ramakrishna hired Adam Milasincic of the Houston litigation boutique Ahmad, Zavitsanos, Anaipakos, Alavi & Mensing to defend her in the litigation.
Milasincic successfully used the Texas Citizens Participation Act, an "anti-SLAPP" law that aims to shut down lawsuits targeting First Amendment rights, to defeat the Sonnens lawsuit.
"This case should be a warning to thin-skinned people who think that suing their critics is a good way to shut down free speech," Milasincic says. "All my client did was raise legitimate questions in a Facebook post. We need to be on guard now more than ever for bullies using our court system as a hammer to whack First Amendment rights."
Using the same law, Milasincic has previously won six-figure fines against Schlumberger and Landry's.