© 2015 The Texas Lawbook.
By Jeff Bounds
(July 23) – A Marble Falls maker of machine parts for the oil patch lost a closely watched trademark dispute against a rival firm recently when a federal judge in Austin refused to invalidate the defendant's trademark protections even though the company's patent on the product expired years earlier.
U.S. District Judge Sam Sparks rejected RJ Machine Co.'s arguments that the court should void a pair of trademarks on a key product called a flow conditioner, which helps measure the flow of liquids or gases in pressurized pipelines.
Legal experts say Judge Spark's ruling is one of the clearest and most straightforward court decision to state that judges must consider the validity of trademarks and patents separately, even when they involve the same product.
The decision is a huge win for the Gardere law firm, which represents the defendant in the case, Calgary-based Canada Pipeline Accessories Co. Partners Jay Munisteri and Mark Mayfield and associate Jared Wilkerson led the litigation team for Gardere.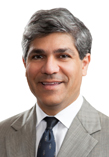 "This principle is important for holders of trademarks on patented products," Wilkerson said. "If holders were to lose their trademarks as soon as their patent expires, the value of the trademarks would decrease."
Judge Sparks conducted a two-day bench trial last month. Lawyers for RJ Machine argued that Canada Pipeline's two trademarks – "CPA 50E" and "50E" – for its flow conditioner were no longer valid.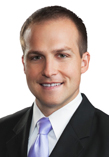 The plaintiff argued that the name "50E" had become a generic term for that type of flow conditioner.
Although Canada Pipeline has nine employees, along with its three founding principals, the business has become an important player in flow conditioners, according to court records.
Losing the trademarks covering the 50E name could have been "disastrous" to the business, lawyers said.
"The principals of Canada Pipeline worked for almost 20 years to establish a reputation such that (oil and gas) companies around the United States had specified their product in the pipelines," said Munisteri, who is co-chair of Gardere's international disputes group.
The 50E product is based on an early 1990s design from a Canada research facility. It turned out a Norwegian firm held a patent that covered the research facility's design. Canada Pipeline then licensed the Norwegian firm's patent, and began producing what became the 50E flow conditioner.
The Norwegian company's patent expired in March 2012.
RJ Machine in 2013 began selling flow conditioners whose basis lay in the design covered by the expired patent. The West Texas manufacturer, which has sold "thousands" of flow conditioners, wanted to use the "50E" branding mark but never did, court papers say.
RJ Machine in 2013 decided it wanted to call its product the "50E," partly because it felt the name had become the generic term in the industry and among consumers for that type of flow conditioner, according to court documents.
RJ Machine came to that conclusion partly because customers frequently filled out specification forms by requiring a "CPA 50E " or "50E" flow conditioner, court records say. Much of Canada Pipeline's success stemmed from the willingness of its customers to specify on those forms that they wanted the CPA 50E flow conditioner, court records say.
"In RJ Machine's view, it produced a similar, if not identical, flow conditioner and at half the price," Judge Sparks wrote in a July 15 opinion. "As such, RJ Machine wanted to call its flow conditioner '50E' in order to be covered by the specification form requests and compete with CPA's '50E.'"
At trial, RJ Machine asked Judge Sparks to throw out the two Canada Pipeline trademarks in question, one granted in 2005 for the term "CPA 50E" and the other from 2011 for "50E."
Among other things, RJ Machine argued that both trademarks were "generic," a term for words that cannot receive trademark protection because they refer to the common name or nature of a product, such as "fish" or "airplane," court documents say.
Another problem area for RJ Machine on the question of generic-ness came in a debate about how to classify the 50E in the field of flow conditioners.
The issue was whether the term "CPA 50E" was, as RJ Machine contended, a "genus," or class of goods that contains other products in that class, called "species." Under federal law, terms that refer to genuses in a given industry – such as "truck repair" or "cleaning company – are not eligible for trademark protection.
Judge Sparks rejected RJ Machine's argument, according to court records, partly because he apparently did not understand what the company's lawyers meant when they called the 50E mark "born generic" – a label the plaintiffs gave to the 50E name several times during the litigation, court records show.
"The court is unclear on what it means to be 'born generic,' a phrase used by RJ Machine in trial and in its briefing with no citation to any legal authority," the Austin judge wrote in his opinion.
Judge Sparks also ordered RJ Machine to pay court costs, which lawyers said could approach $60,000.
"We have no comment at this time," said Bernard Given II, a partner in the Los Angeles office of Loeb & Loeb LLP, in an email to The Texas Lawbook. Given was RJ Machine's lead attorney on the case.
© 2015 The Texas Lawbook. Content of The Texas Lawbook is controlled and protected by specific licensing agreements with our subscribers and under federal copyright laws. Any distribution of this content without the consent of The Texas Lawbook is prohibited.
If you see any inaccuracy in any article in The Texas Lawbook, please contact us. Our goal is content that is 100% true and accurate. Thank you.