David Evans, the Republican incumbent, is seeking election to Place 3 of the Fifth District Court of Appeals in Dallas.
In a judicial career spanning more than 20 years, Evans has authored approximately 700 opinions and participated in deciding approximately 2,000 cases.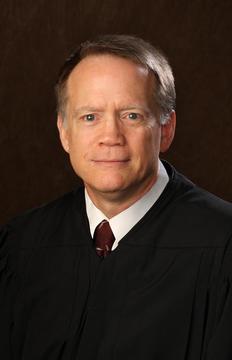 He served as judge of the 95th District Court from March through October 2019 and before that as judge of the 193rd Judicial District Court from 1999 to 2006. He was elected by the 39 district judges of Dallas County to serve as the local administrative district judge from Dallas County in 2004, 2005 and 2006.
Before that, in 2003, he was elected by the 13 civil district judges of Dallas County to serve as presiding judge of the civil district courts of Dallas County.
His Democratic challenger, Bonnie Lee Goldstein, is judge of the 44th District Court in Dallas County. Before that, she served as a municipal judge in Cockrell Hill, Royse City, New Hope and Dallas.
At an Oct. 15 virtual forum for Fifth Court candidates hosted by the Dallas Bar Association and moderated by Texas Lawbook litigation writer Natalie Posgate, Evans said party affiliation should have nothing to do with the work of an appellate court. "We should be focusing on the substance of the case before us, not on ideological battles."
He was elected to the Fifth Court in 2012, then, like other Republican incumbents, fell victim to a Democratic electoral tide in 2018, which transformed the court from all Republican to majority Democrat. He returned to the appellate bench last year, when Gov. Greg Abbott appointed him to succeed Justice Ada Brown, who was nominated by President Donald Trump and confirmed by the U.S. Senate for a federal judgeship in the Northern District of Texas.
"We don't always agree," he said of his fellow justices. "That was always true when it was Republican court, and it's now true with both parties."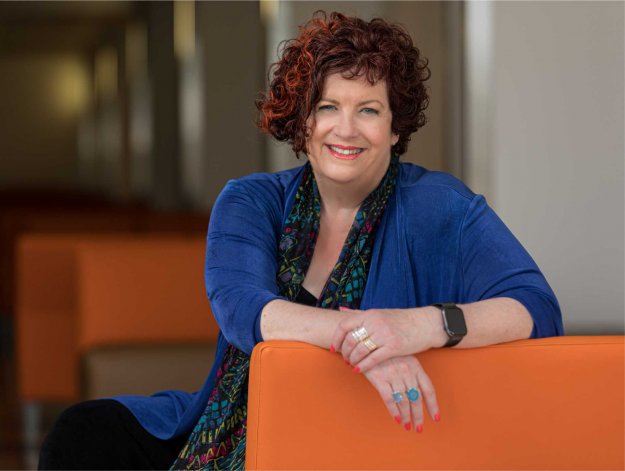 Judge Goldstein has been recognized by her peers with numerous awards, including the 2020 outstanding judiciary award of the Dallas Women Lawyers Association.
At the Oct. 15forum, she cited the breadth of her experience in court, both from the bench and facing it.
In addition to her judgeships, she's appeared as city attorney for several smaller North Texas municipalities, including Highland Village, Italy, Princeton, Pecan Hill and Forest Hill, and as a city prosecutor for McKinney, Flower Mound and Balch Springs.
She's served as the DBA's judicial director at large, its Bench Bar Committee, and its Pro Se Assistance Committee.
Like others at the forum, Goldstein said she's been heartened by the civil tone of this year's campaigns and by the quality of the candidates on both sides of the aisle.
"You have six very well qualified, experienced candidates, win, lose or draw," she said.
The following are the two candidates' responses to a written questionnaire from The Texas Lawbook.
Bonnie Lee Goldstein
What led you to practice law?
The practice of law is a noble, time-honored professional. Lawyers have the power to challenge laws under a constitutional and procedural framework to move this country forward. This framework permits critical evaluation and passionate challenges to effectuate positive change. I always wanted to make a difference, and life experiences showed me that this was my best path for that purpose.
I am the product of a public education, foreign education as an exchange student, and study abroad. In junior high school I had the opportunity to go with a mentor at the time to the school board, to challenge the district's school busing policy from feeder schools. It was the start of my passion for the law. My last year of high school we moved from a socio-economically diverse school to a more rural, homogenous environment. I was fortunate to become an exchange student and spend my last year of high school in Costa Rica (1979-1980) during a historically significant time – the Nicaraguan Revolution between the Sandinistas and the Somoza government, which affected the border between Nicaragua and Costa Rica.
I was a double major in prelaw (Law and Society) and Spanish at a traditionally all-female college. I was able to spend a semester abroad studying in Cadiz, Spain, taught by professors who protested the Franco regime as students, while living with a family who worked and benefited under that regime.
After graduation, I tested the waters to see if this was the right career path and worked as a paralegal before going to law school. I determined this was the right professional for my passion and voice.
What led you to enter the election for appellate judge?
I chose to run for justice, Place 3, when it was clear that former Justice Ada Brown would likely be confirmed for a federal bench. Due to the limited number of appeals heard by the higher courts, it is imperative to have justices at the intermediate appellate court who appreciate and understand the impact of trial court decisions and the import of appellate decisions. I felt that with a background and experience in both civil and criminal law, and 30 years of practical legal experience, in conjunction with an aggregate of 16 years judicial experience, the last five as a civil district court trial judge, I would be well suited for the position.
Tell us a little bit about your career and how your previous career experiences would serve you well as an appellate judge.
I commenced my career in 1990 as a civil trial attorney with a major law firm, focusing on commercial litigation, construction, surety, fidelity and procurement issues. Based on my background and experience, I segued into state and local government law, with an emphasis on a municipal practice. As a city attorney, or special legal counsel to municipalities, I advised cities and their public officials on all matters relating to their duties, and have handled a multitude of civil disputes involving eminent domain, declaratory judgments, mandamus, employment actions and administrative proceedings involving water rights and abatement of nuisances. I have prosecuted class C misdemeanors in municipal court, which are fine-only offenses, ranging from traffic code offenses, penal code offenses, including assaults, disorderly conduct, driving under the influence by minors, public intoxication, and possession of drug paraphernalia, and code of ordinance violations, involving health and safety issues, building regulations and land use.
Prior to taking this bench I was a municipal court judge for 11 years where my duties included presiding over trial proceedings, bench and jury trials of class C misdemeanors, magistrating defendants arrested by peace officers and charged with all levels of misdemeanor and felony criminal offenses, executing warrants for all levels of criminal offenses, issuing juvenile magistrate warnings and emergency protective orders.
Since Jan. 1, 2015, I have served as a civil district court judge presiding over all matters of legal disputes involving personal injury, professional malpractice, contractual rights, trade secrets, property rights, employment, commercial and consumer debt, to identify a few. I strive for fair, open and accessible courts, and I have been rated well by the lawyers who practice before me. See DBA Judicial Polls. I bring an experienced, balanced approach to the bench due to my extensive and varied background that I seek to bring to the appellate bench.
How does the Fifth Court of Appeals need to improve and what do you bring to the table to address those issues?
Not being a current seated member of the court, it is difficult to opine on internal operations and administrative procedures. However, given the great strides in technology, I would advocate for an improved electronic filing and docket management system, which has been implemented by the Office of Court Administration throughout the Texas judicial system, as the advent of COVID-19 and challenges faced at all levels of our legal system, including the use of technology, demands vigilant attention to safeguarding constitutional protections and equal access to the courts.
How are the judges handing the COVID-19 pandemic and what would you do differently?
Judges at all levels of the judiciary are striving to keep open and meaningful public access to the courts, consistent with the Texas Supreme Court Emergency Orders and Office of Court Administration guidance. Since the inception of the pandemic, I chose to be physically present in the courtroom, holding the majority of hearings remotely, establishing hybrid proceedings where necessary and, to date, continue to evaluate conducting court in a safe, responsible and accessible manner, consistent with Supreme Court mandates.
Name an appellate judge (current or retired) you consider a role model and why?
When I answer this question in the context of a jurist role model, my response is the following because of personal experiences. I was privileged to be sworn into the practice of law by Judge Barefoot Sanders in 1990, and thereafter to a federal court practice in more than one jurisdiction. Judge Sanders had an unquestioned reputation for integrity, dignity, conviction and respect for all aspects of jurisprudence and the rule of law. In my opinion he epitomized the characteristics of a good jurist as described by Socrates, flavored with his own brand of humor and common sense. I have been privileged over the course of my career to be mentored by the "hand-shake," "word-as-my-bond," "salt-of-the-earth" attorneys. Judge Sanders ascended from being that type of attorney to being a federal judge. Despite being a federal judge, he would welcome you into chambers, unhurried by other obligations, gave you his sole and undivided attention, and ask personal questions that let you know he remembered you and your practice. He took a keen interest in improving the practice of law by sharing war stories that were meant to encourage and inspire young lawyers to respect their chosen profession and role in the legal system. Judge Sanders was a true jurist, by thought, word and deed, and for these reasons I hold him as one of my judicial role models and one to emulate.
As for an appellate judge, we lost a tremendous jurist with the passing of Justice Ruth Bader Ginsberg, so it is appropriate to write about a jurist I admired from afar and had the privilege to hear address the International Association of Women Judges in May of 2016. She was undisputedly a visionary pioneer and legal strategist prior to taking the bench, championing gender-based equal protection. As a jurist, she was known for her keen intellect, piercing insight and profound understanding and analysis of laws under our Constitution. An unquestioned hard-working, dedicated jurist, she set a very high standard for which we all should strive, as lawyers, as judges and as justices.
How many cases have you argued before the court of appeals?
I argued one before the Fifth District Court of Appeals and one before the Court of Appeals for the Federal Circuit.
No matter what you say here, some voters will vote against you simply because they're straight ticket voters and you're on the wrong side of their ballot. There is another group of voters who are inclined to do the same, but could be convinced otherwise. What would you say to them? Why should they vote for you even if your political party doesn't match their values?
The independence of the judiciary is paramount. The Canons prohibit a judge from being swayed from partisan interests; therefore, partisan elections put a judge in a difficult position and potentially at odds with the Canons. I believe no system can truly ensure independence – rather, it is very much up to the integrity of the individual judge to set partisanship, ideology, outside influence, philosophy, platforms, religion and all other forms of bias aside once she dons the robe and takes the bench.
Is there anything else you would like voters to know?
My full resume reflecting all my legal based experiences is on my website. Since taking the civil district bench, the majority of my civic involvement has been focused on the professional development of attorneys. I have spoken as a member of judicial panels, participated on the planning committee of State Bar CLE programs and served as a course director for State Bar CLE programs.
I am the Dallas Women Lawyers Association 2020 nominee for the Outstanding Jurist Award. A virtual ceremony is scheduled for Oct. 28, 2020.
I was appointed Legal Counselor to the Mexican Consulate in Houston, Texas, on March 20, 1998, because of my work on behalf of Mexican National, death row inmate, Irineo Tristan Montoya. I advocated treaty rights under the Vienna Convention on Consular Relations before the courts and to responsible governmental agencies.
Prior to taking the civil district bench, I frequently instructed public officials, judges, prosecutors and code enforcement officials on matters affecting their jurisdiction for the Texas Municipal Courts Education Center, the North Central Texas Council of Governments and the Texas Municipal League.
I helped establish and volunteered as the presiding judge for the Royse City Teen Court, training juveniles under the age of 17 to be Teen Court Prosecutors and Teen Court Defense Attorneys.
In addition, I participated in numerous public outreach programs promoting driving, bike and field trip safety programs, including purchasing and then donating to Royse City, the SIDNE (Simulated Impaired Driving Experience) vehicle to educate on alcohol impaired driving.
Recipient: Texas Municipal Courts Education Center: 2010 Municipal Traffic Safety Award and 2012 Municipal Traffic Safety Award. I was awarded, on behalf of the City of Royse City, the Municipal Court Traffic Safety Award for outstanding contribution to increase traffic safety based on the use of the Death Book. The Death Book was also entered for a similar award for the City of Balch Springs.
Recipient: Judge Michael L. O'Neal Outstanding Jurist Award, Municipal Judges Section, State Bar of Texas, June 2014.
Recipient: Passion for Justice Award 2019, Dallas Lawyers Magazine, Aug. 10, 2019 (inaugural award).
Judicial Director At Large, Dallas Bar Association, 2017.
Board of Directors, Texas Municipal Courts Association/Texas Municipal Courts Education Center, Director, Region III (September 2011 to August 2013).
What separates you from your opponent?
What was your most important decision as a trial court judge and why?
What are one or two bad decisions/opinions by your opponent and why were they bad?
Are there one or two opinions or court decisions by your opponent that you would have ruled differently?
To the preceding questions, I offer this response: As a seated judge and judicial candidate, I cannot comment on matters or issues that may come before me, comment on my opinions or those of a higher court or fellow jurist. As a matter of personal principal, I believe in the preservation and protection of all constitutional rights and the rule of law.
David Evans
What led you to practice law?
I enjoy thinking and discussing differing opinions with people. The law offers unending differing opinions and is a window into what everyone is doing in life and their reasons for what they do.
What led you to decide to become an appellate judge?
I enjoy the thinking, researching, writing and solving problems. Being an appellate judge allows me to study each party' brief then listen to their lawyers argue the reasons they think their client's side of the story is correct, and then research, think, solve the issues and write a rational explanation (an appellate opinion).
What are one or two opinions/decisions you authored that you consider your best work?
Jose Fuentes Co., Inc. v. Alfaro, 418 S.W.3d 280 (Tex. App.—Dallas 2013, pet. denied): I wrote the en banc majority opinion deciding no-evidence motion for summary judgment that only stated there was no evidence of "one or more" elements of a plaintiff's cause of action failed to specifically identify any element was legally defective, and summary judgment should not have been granted.
Aflalo v. Harris, 583 S.W.3d 236 (Tex. App.—Dallas 2018, pet. denied): I wrote the en banc majority opinion explaining the proper method of interpreting a contract and a statute.
What makes a good appellate judge?
A good appellate justice has to be knowledgeable about the law, experienced in Texas trial courts (courts of appeals review trial judges' decisions, so it's important to know from experience what difficulties trial judges must deal with), an excellent researcher, reader, writer and listener.
What is the most important decision or ruling that you have made since being on the bench and why is it important?
United Rentals N. Am., Inc. v. Evans, No. 05-18-00665-CV, 2020 WL 4783190 (Tex. App.—Dallas Aug. 18, 2020, no pet. h.): I wrote the dissenting opinion from denial of en banc reconsideration explaining from Batson v. Kentucky, 476 U.S. 79 (1986), and its progeny why private lawyers' exclusion of jurors during voir dire is state action, that state action cannot be based on race or gender because doing so violates the equal protection clause, and concluding that Batson is violated when a party states its best juror is a certain race and gender then all strikes are consistent with that goal by striking the opposite race and gender.
Have you written an opinion or joined a decision that you now regret?
Yes. In B.C. v. Steak N Shake Ops., Inc., 461 S.W.3d 928 (Tex. App.—Dallas 2015), rev'd, 512 S.W.3d 276 (Tex. 2017), I wrote that the Texas Supreme Court intended by its opinion in Waffle House, Inc. v. Williams, 313 S.W.3d 796, 811 (Tex. 2010), that the Texas Commission on Human Rights Act (TCHRA) provided the exclusive remedy for assaults and sexual assaults in the workplace. I was not the only judge who understood Waffle House that way: see Mosley v. Wal–Mart Stores, LLC, No. 3:10–CV–2305–L, 2011 WL 2893086 at *3 (N.D. Tex. July 20, 2011) (mem. op.) (Lindsay, J.). The Supreme Court of Texas decided that was not correct: Although TCHRA is the exclusive remedy for workplace sexual harassment, an individual who experiences a single sexual assault still has a common law cause of action. B.C. v. Steak N Shake Ops., Inc., 512 S.W.3d 276 (Tex. 2017).
If you could make one or two changes on how the courts are handling the COVID-19 pandemic, what would they be?
I think health and safety concerns about communicable diseases will continue for a long time. The change in appellate courts I would make for handling COVID-19 and other diseases would be to adapt technology that would accommodate mixed in-person and remote (e.g., Zoom, Webex, MS Teams) participation of justices and counsel in oral arguments. That is, in a single oral argument one advocate could argue in-person and another through video conference and some justices could participate in-person and others through video-conference – and everyone could see and hear everyone else. Currently, everyone has to be either in-person or remote, which results in defaulting to remote participation by everyone in order to not compromise any participant's health. Adapting for mixed in-person and remote participation would allow each participant to decide for themselves the level of acceptable risk without being required to disclose in a motion to participate remotely their medical condition or the medical condition of someone with whom they live or closely associate.
Who is an appellate judge (current or retired) you consider a role model and why?
I most admire Justices Clarence Thomas and Neil Gorsuch for several reasons. They are very bright, and they seek to apply the Constitution and statutes according to the public meaning of the text at the time enacted, even though they do not always agree. Both have a quiet, gentle demeanor and treat those before them courteously.
What separates you from your opponent?
I have almost seven years of service as a justice on the court of appeals, 13 as a trial judge and 16 years in private practice litigating in state and federal courts. In the court of appeals we review decisions by trial judges to determine if they made a mistake that changed the outcome of the case. So, my experience significantly contributes to understanding trial court's decisions from every perspective – lawyer, trial judge, appellate justice – which aids when deciding whether in a particular case a trial judge's decision should be reversed or affirmed.
No matter what you say here, some voters will vote against you simply because they're straight ticket voters and you're on the wrong side of their ballot. There is another group of voters who are inclined to do the same, but could be convinced otherwise. What would you say to them? Why should they vote for you even if your political party doesn't match their values?
I apply the U.S. and Texas constitutions and statutes according to the public meaning of the words at the time they were written. Doing so credits the decision of voters when they elect state and federal representatives, senators and president/governor based on the campaign promises those persons make; that is, the voters will get the laws they voted for. When judges change statutes merely because the judges do not like the policy behind the statute, the judges have stripped every one of their votes for their representatives, senators and executive branch.
Is there anything else you would like voters to know?
I am an avid hunter and hiker, volunteer for Audubon Dallas and donated my kidney to retired Chief Justice Carolyn Wright, who as an African American broke many barriers in her historic career.
The answers submitted by candidates may be edited to comply with Texas Lawbook style guidelines.
Publisher's Note: This coverage of the 2020 judicial elections by The Texas Lawbook is being made available outside our paywall courtesy of Thompson Coburn and Carter Arnett.