A former lawyer for ERCOT, the quasi-governmental agency that manages the Texas electric grid, has been hired as a partner in the Austin office of Baker Botts.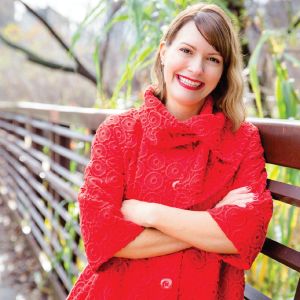 Juliana Morehead Sersen, most recently assistant general counsel for regulatory and litigation matters at the Electric Reliability Council of Texas, joins the energy-regulatory practice in Baker Botts's global projects department.
"Juliana is well known in the community of in-house lawyers and regulatory specialists representing their clients at the Public Utility Commission of Texas … and ERCOT," said John Martin, Baker Botts's managing partner.
"She will be key in helping us meet the increasing demand we are seeing from clients seeking advice on changes in the regulated power market, particularly in Texas."
Jason Bennett, Baker Botts's chair of global projects, called Sersen a "well-known and respected attorney who will add a level of ERCOT technical and operational expertise that is unparalleled and is certain to bring additional value to our clients in the ERCOT region."
At ERCOT, where she spent 12 years, Sersen developed rules regarding the Texas grid's operation, managed the agency's market participation-registration program and served as managing attorney for all matters involving commercial operations in ERCOT's market area.
"I am thrilled to join Baker Botts's highly regarded energy-regulatory team," Sersen said in a written statement. "The lawyers here have done an outstanding job advising clients on a variety of complex ERCOT matters and I look forward to working with them."
In an interview with The Texas Lawbook, Sersen said she has yet to sort what role, if any, she will play for Baker Botts in the avalanche of lawsuits involving ERCOT stemming from last February's catastrophic winter storm that that left close to 4.5 million Texas homes and businesses without power, killed more than 100 people and caused an estimated $295 billion in damage.
"In Baker Bott's global projects department," she said, "I won't have much to do with litigation other than perhaps providing background support.
"When and where that is appropriate will depend on conversations with the firm and our clients."
Sersen, 46, is a 2002 graduate of California Western School of Law.