© 2015 The Texas Lawbook.
By Natalie Posgate
(Feb. 17) – Houston-based MRC Global said it will sell its U.S. oil country tubular goods (OCTG) business to fellow Houston company, Sooner Pipe, for $48 million.
A team of Houston lawyers from Norton Rose Fulbright and Porter Hedges handled the deal for MRC and Sooner Pipe, which is a subsidiary of Marubeni-Itochu Tubulars America.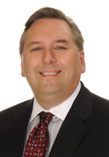 MRC General Counsel Dan Churay turned to Norton Rose Fulbright corporate partner Brian Fenske to lead the deal for MRC. He received assistance from corporate associates Trevor Pinkerton and Katie Mize, as well as tax senior counsel Jay Chadha. Recently, Fenske led an $80 million deal for the private equity firm, Perpetual Capital
Norton Rose Fulbright has handled previous matters for MRC, including a $1.05 billion asset-based revolving loan credit facility.
Marubeni-Itochu General Counsel Soham Naik turned to Porter Hedges corporate partner Corey Brown to lead Sooner Pipe's end of the deal. Brown received assistance from tax partner Jim Reardon and corporate associate Nickie Tran.
The deal is expected to close this quarter.
© 2014 The Texas Lawbook. Content of The Texas Lawbook is controlled and protected by specific licensing agreements with our subscribers and under federal copyright laws. Any distribution of this content without the consent of The Texas Lawbook is prohibited.
If you see any inaccuracy in any article in The Texas Lawbook, please contact us. Our goal is content that is 100% true and accurate. Thank you.