Nearly 10 months later, Wally Martinez can still recall the day he realized COVID-19's potential to disrupt his firm's business.
The managing partner of Hunton Andrews Kurth, Martinez lives in Connecticut and commutes to his office in Manhattan. A virus spawned in China had made news with a few cases in the Pacific Northwest, but it wasn't really on his mind as he boarded a March 3 flight for firm meetings in Texas.
"LaGuardia was packed," he said. "The flight to Houston was nearly packed."
Part Two of Three
After two days, Martinez headed home.
"I walked into Houston Intercontinental on Friday, and there were almost no people" he said. "The Delta flight home was about 10% capacity. Normally, it takes two and a half hours to go from LaGuardia to my home, but it took me only an hour. I looked over and saw the train was empty. That's when I realized, something big had changed."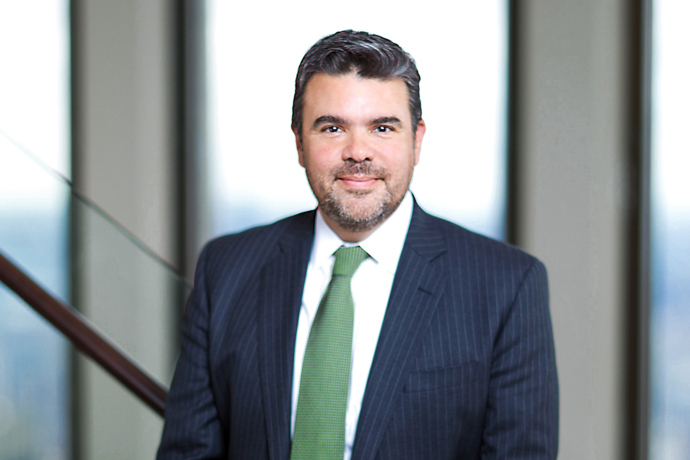 That very weekend he told Hunton AK employees take their laptops home – the unthinkable just might happen. Within days, once-bustling law offices in Texas and across the country went dark and silent.
Over the next few months, government policies aimed at slowing COVID-19's spread, along with business and consumer decisions on avoiding the disease, mauled many parts of the U.S. economy – in particular energy, transportation, hospitality and entertainment. But for corporate law firms in Texas, the initial fears of financial disruption didn't materialize.
Half of the 26 firms responding to a Texas Lawbook survey reported revenues were actually higher in 2020 than in 2019, and another 15% did just as well as the year before. Almost four in five said the pandemic had less of an impact than they expected – or feared.
What salvaged law firms' 2020 Texas finances was strong demand from clients trying to navigate a perplexing business environment and a surprising capacity, heretofore hidden or rarely called upon, to supply those services remotely.
"The pandemic impacted how we did business much more than the business we did," said Tracie Renfroe, managing partner of King & Spalding's Houston office. "It did not impact the amount of work we did."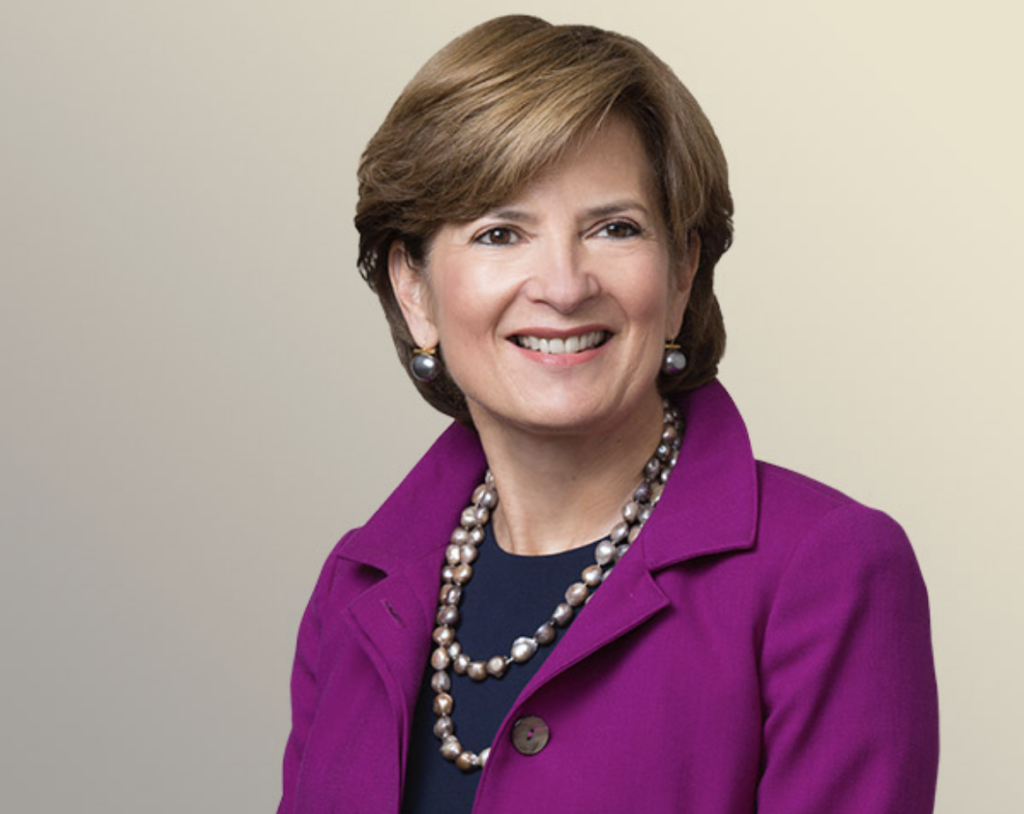 Many firms had invested heavily in information technology in recent years – not with a global pandemic in mind, of course, but for sound business reasons. The investments paid off when firms told just about everyone to work from home in March.
Even though firms leapt into it literally overnight with no time to plan and prepare, remote working proved effective and efficient in 2020.
"I was a skeptic about working from home," Renfroe said. "I am now convinced."
During the last nine months of 2020, meetings with colleagues and clients went online. So did depositions and court proceedings – even some trials. Bringing summer associates to Texas was risky, so firms used Zoom and other platforms to connect with 2020 recruits scattered across the country. Even some socializing migrated online. Weil, Gotshal & Manges, for example, held their annual holiday luncheon remotely in December – with singing to dueling pianos.
Vinson & Elkins put a number on how much daily work changed: Online meetings soared to 400 a day, up from 20 before the pandemic.
Several firm leaders used the word "seamless" to describe the pivot to online operations in a business with a long tradition of face-to-face relationships. For example, this from Gibson Dunn & Crutcher's Dallas partner-in-charge Rob Walters: "It's been stunningly – and surprisingly – seamless."
Those at the apex of the office pyramid gained a newfound appreciation for the IT staff, and they praised their employees for creativity and resilience in making remote work succeed.
"The pandemic forced us to flex muscles we never had to flex before," said Tim Fenn, managing partner of Latham and Watkins' Houston office.
Remote work wasn't simply a matter of doing business the same way over the internet. Firms had to adapt to new realities – broaden intrafirm collaboration and communications, build camaraderie among summer associates with online cooking and mixology classes, cozy up to prospective clients with gift boxes rather than fancy dinners.
"COVID refined our focus working apart but working collaboratively," said Locke Lord chair David Taylor. "Instead of three people getting together in person, 10 people have worked together on Zoom."
Dig a bit deeper, law firms' ability to serve clients during the worst pandemic in a century wasn't just a matter of tools. The technology, firm leaders said, wouldn't have delivered so well if not for the norms and practices embodied in firm cultures.

"It's a brand-new world. We've learned to do pitches on Zoom," said Scott Barnard, partner in charge of Akin Gump's Dallas office. "You've seen people adapt to things they didn't know they could adapt to. I feel like people are more productive [because] they have cut out commuter time to and from work."
Bracewell managing partner Greg Bopp put it this way: "The keys to a healthy culture in a law firm are honest communication, compassionate leadership, deliberate calm and gratitude."
Strong cultures begat clarity and confidence in unsettled times, the firms say. Baker Botts, for example, had a new strategic plan, rolled out right before the pandemic's onset.
"We benefited from having that strategic clarity going into these unprecedented times, when so many of our clients were enduring economic upheaval," said John Martin, the firm's managing partner.
At Haynes and Boone, the management team made a deliberate decision to stick to the long-term plan formulated in 2018, according to Taylor Wilson, who took over from Tim Powers as managing partner Jan. 1. Despite 2020's uncertainty, for example, the firm brought 45 lateral hires on board during the year, including 12 partners. And it signed a new lease for its Dallas office space in July – all signs of a firm committed to business as usual.
"We had confidence in who we are and where we came from, and we had confidence we could get through this," Powers said. "When we looked back, we wanted to make sure we lived our core values."
Texas COVID-19 cases spiked as 2020 drew to a close, and lawyers expect to continue flexing their remote-working skills well into 2021 – but the nobody wants online operations to last any longer than necessary.
"People are eager to get back to the office," said Tom Melsheimer, managing partner at Winston & Strawn. "There's no way any law firm is better off in a remote situation."
Texas lawyers are under no illusions about online being just as good as in-person when it comes to building firm culture and delivering for clients.
"I love the face-to-face interaction, especially with clients," Vinson & Elkins chairman Mark Kelly said. "It's harder to do outreach with new clients without meeting them in person. I worry about the long-term negative impact on our younger lawyers. It's much more difficult for younger attorneys to develop relationships now."
Law firm traditions favor collaboration and mingling. In-person interactions, many of them informal, have for generations played a significant role in how lawyers work, how they're trained and how firms find new clients. Young lawyers stuck at home are losing out on valuable mentoring – impromptu meetings in the halls or invitations to sit in on client meetings.
"The mentoring issue is going to continue to be challenging," Taylor said. "Yes, we can get together via Zoom, but popping into each other's offices and just talking is not happening."
Worst of all, the young lawyers might not even know what they're missing. At some firms, the newcomers reported later than usual because of the pandemic's delays in bar exams.
"They've missed a year's worth of phone calls in a partner's office," Fenn said. "We'll see whether people's growth has been stunted. We're going to need to do some catching up."
Thompson & Knight managing partner Mark Sloan, for example, pointed to the inherent limits of remotely integrating new hires during the pandemic, for laterals as well as law school graduates. "Some have never seen the inside of our offices, and they have not experienced our firm's true culture and the collegiality that we pride ourselves on," he said.
The pandemic intensified relationships with existing clients, but working remotely has crimped the tried-and-true ways firms court new clients – from formal office meetings to lunches, dinners, golf outings and sports events.
And pure serendipity. "We don't have the benefit of just bumping into the person you were meaning to call or the person who hadn't been on your radar," said Courtney Marcus, Weil's co-managing partner.
Business development continued, with some successes, with firms finding imaginative ways to develop relationships with prospective clients. "We have gotten new business during the pandemic," said Paul Genender, Marcus' colleague at Weil. "We just had to be flexible in how we went about it."
Working remotely was a way to keep employees safe from COVID-19 infections – a goal most firms say they achieved in 2020. As the pandemic dragged on month after month, however, firms found they couldn't ignore the human side of having so many employees working from home and away from their colleagues.
"The pandemic caused significant anxiety and stress, and the health and wellness of our entire team and their families have been a significant focus for our firm," said Rob Reedy, managing partner at Porter Hedges. "We started a wellness program in 2019 and worked hard to keep everyone connected during the pandemic. This includes actively supporting families with school-age kids, those feeling isolated and those with family members in high-risk categories."
As they look back on 2020, a tough and trying year, Texas' big law firms by and large emerged from the COVID-19 pandemic in good shape – financially, yes, but also with confidence intact and new capabilities forged in adversity.
"We have proven that our firm and colleagues have the resilience and resourcefulness to persevere," said Michael Newman, Dallas office managing partner at Foley & Lardner.
Coming in Part Three: How would Texas corporate firms have survived the pandemic three decades ago? Answer: Many wouldn't have.