For Premium Subscribers
Only six years out of law school at the University of North Texas, Chelsea Casiano is the general counsel of the Forney Corporation, a 95-year-old Addison-based manufacturer of front-end combustion components.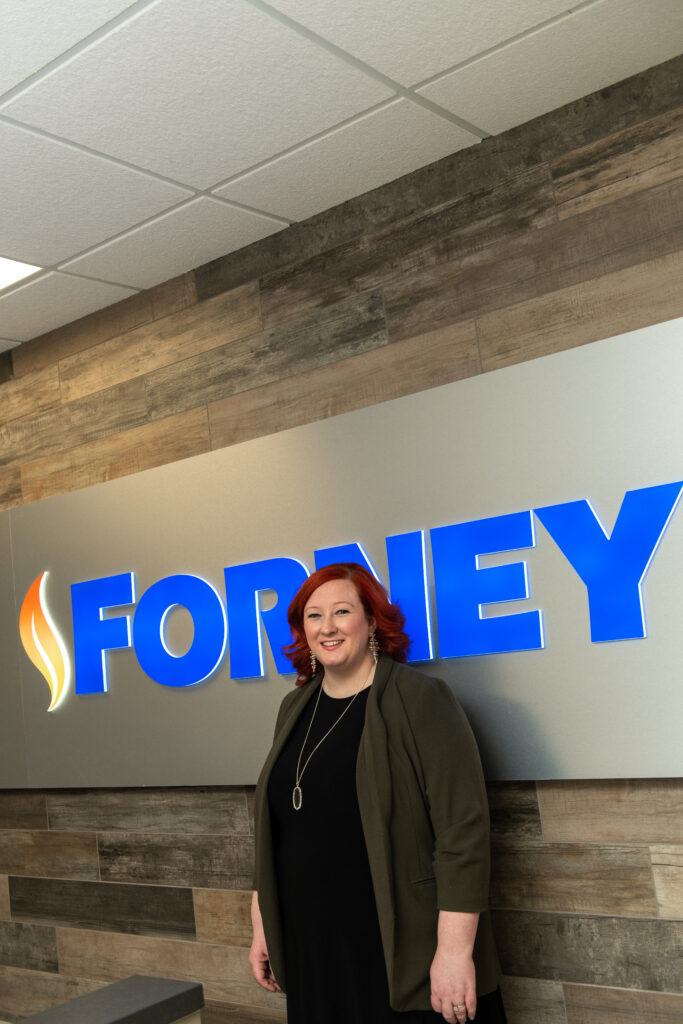 In 2022, she negotiated more than 100 contracts, implemented a new signature designation policy, updated the company's noncompete agreements and wrote the business' new human rights policy to regulate compliance internally and to set expectations for its suppliers and vendors.
Mark Curriden, founder of The Texas Lawbook, had an opportunity to discuss with her a variety of topics, including how she chooses, manages and negotiates fees with outside counsel; what she looks for in their work, and how she's recovering from a recent and mysterious medical scare that put her briefly in the hospital.
Texas Lawbook: What do you look for in hiring outside counsel and how did you negotiate rate discounts?
Chelsea Casiano: Surprisingly, hiring outside counsel was one of the trickiest tasks I was given. As a newer attorney, I didn't have an existing list of firms to use in each state the first time I needed to retain outside counsel, so I felt a little out of my element. Thankfully, I was able to research the issue and attorneys in the area and hire a great firm. Today, when I need to retain outside counsel, I look for subject matter expertise, cost, diversity, responsiveness and quality of work. I also think it's extremely helpful to reach out to other in-house counsels and see who they use for certain issues.
Negotiating rate discounts varies by firm and by issue. I work with our finance team to budget for outside counsel, and then I negotiate rates based on the budget set for that particular issue.
To read Mark Curriden's full profile of Chelsea Casiano Click Here.
Lawbook: Tell us about your pro bono efforts.
Casiano: I think it's important to give back, so I try to find ways to do that. I am currently serving as a mentor in the Bridging Disciplines Program at the University of Texas at Austin, and when I am able I judge oral argument and moot court competitions in the area. I also volunteer with the Texas Lawyers for Texas Veterans Legal Line, and I am on a number of committees with the State Bar of Texas and my local Tarrant County Bar Association. Finally, I am a huge animal advocate and donate and volunteer with local animal rescues.
Lawbook: You had some serious health issues a few months ago and had to be rushed to the emergency room. Tell us what happened and how you are doing.
Casiano: In September, I woke up one morning with a lot of pain in my left shoulder. I assumed I slept wrong, so I took some Aleve and tried to soldier on. The pain let up a bit in the afternoon, but it was very intense when I was trying to go to sleep. I ended up waking my husband up around midnight when my arm went numb, because I was quite certain I was having a heart attack.
We went to the emergency room, where they discovered that my troponin levels were through the roof (around 13,000). For reference, they're supposed to be at zero. While there, I learned that when you have a heart attack, your heart releases troponin, so high troponin levels are usually indicative of a heart attack.
However, after a lot of tests, it was determined that I don't have any heart issues whatsoever. No blockages, no heart disease, etc. I simply had swelling and bruising, which is usually caused from a recent viral infection, though I hadn't been sick recently. After three days of tests and monitoring, I was finally released. We call it my "faux heart attack" because I didn't technically have a heart attack, but we're not sure what happened.
On the bright side, I know there's nothing actually wrong with my heart – so we're very grateful for that! And I'd like to thank my sweet husband who never left my side, and my mom who graciously agreed to come house sit and hang out with our dog, Colt, while we were at the hospital.