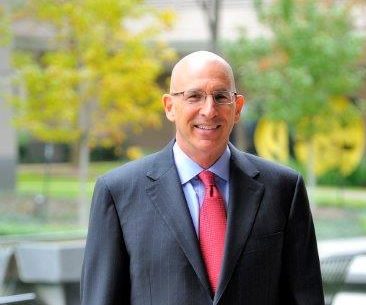 For more than four years, Huntsman Corp. and its General Counsel David Stryker fought a high-stakes legal battle over an acquisition of a company whose technology ended up not working. David and Huntsman hired the law firm Kirkland & Ellis to sue for fraud and breach of contract. In 2021, Huntsman and Kirkland won, securing an arbitration victory that led to a $665 million settlement. More recently, Huntsman and David secured a $94 million jury verdict in New Orleans in a separate lawsuit. David Stryker's recent wins came in quick succession, but they were the product of the deep-seated instinct for advocacy that has coursed through Stryker' veins since the day he became at trial lawyer. The 2022 Houston Corporate Counsel Award for Business Litigation of the Year goes to Huntsman GC David Stryker and the lawyers at Kirkland & Ellis.
For Natalie Posgate's full profile of David Stryker Click Here.
Texas Lawbook: Could you describe the recent role you played in navigating the recent Starboard proxy battle, what the biggest challenges were and how you and the company overcame the challenges?
David Stryker: In some respects, the Starboard proxy battle was not too different from other high-stakes litigation we've handled or other major deals we've closed. The CFO and I put an all-star team of legal, governance, and financial advisors in place on day one and clearly defined for them their roles in the defense of the company. We also made it clear to them that Peter and the board were the decision-makers. My role was to make sure that each of the advisors was well-positioned to bring their greatest talents to the fight, remove obstacles to clear communications, and ensure that their advice (and mine) was directly and candidly delivered to decision makers.
In other respects, the proxy battle seems far more personal than other matters. At the highest levels of Huntsman, including our board of directors, we had been executing on a plan to transform the business and had persevered through all of the difficulties a company faces when it tries to bring about transformative change. Plus, there was that pandemic thing. Starboard surfaced just as our plans were starting to come to fruition, and it was hard to escape the sense that the proxy battle threatened all the results we had worked so hard to achieve. Our board and management remained steadfast in the confidence that our strategy to transform Huntsman was the right one, and it was deeply gratifying when our shareholders voted for the current board, vindicating our efforts.
Texas Lawbook: Starboard bought its stake in Huntsman in September 2021 as you were still awaiting the Albemarle decision. What happened next? Did you immediately begin preparing for a proxy battle once that occurred?
David Stryker: The Albemarle case and the Starboard proxy dispute are connected by one common thread: Huntsman will not back down from a fight when it knows it is doing the right thing for its shareholders. There is always an element of risk when you take a case to trial, and the same is true. Even moreso these days, when you actually take a proxy battle all the way to a shareholder vote at the AGM. We knew that other companies had settled with Starboard and accepted its proposed directors on their boards. But we were adamant that we had the right board and the right plan to finish our transformation and continue creating value for shareholders. We had good and good faith dialogue with Starboard as a shareholder, and we took Starboard's views into account but, at the end of the day, it was non-negotiable for us that we be able to move forward with our strategy for Huntsman.
Texas Lawbook: What do you look for in outside counsel and do you have any pet peeves regarding outside counsel?
David Stryker: For disputes, I look for trial lawyers and have no use for "litigators." I know that most cases settle and don't go to trial, but every case – from the moment it arises if not before – must be handled as if it is going to trial. That's the only way you achieve the best and most cost-effective result for your client. Lawyers who don't try cases are lawyers who are afraid to try cases. As I said, I've got no use for them.
Texas Lawbook: What's next?
David Stryker: Same old, same old. Punch the clock, do my job as well as I can possibly do it, support my team, and move the obstacles that are preventing others from doing the best they can do out of the way. Honor God. Love my wife forever. Never cheat. As I said earlier, it's not really that complicated.
Oh, and drink a little red wine now and then.