For Premium Subscribers
One year ago, Mitsubishi Corporation entered into a joint venture agreement with two other energy giants — Sempra Infrastructure and TotalEnergies — to develop and build a project that captures, transports and stores carbon dioxide to help produce cleaner liquefied natural gas for Mitsubishi's business partner Cameron LNG.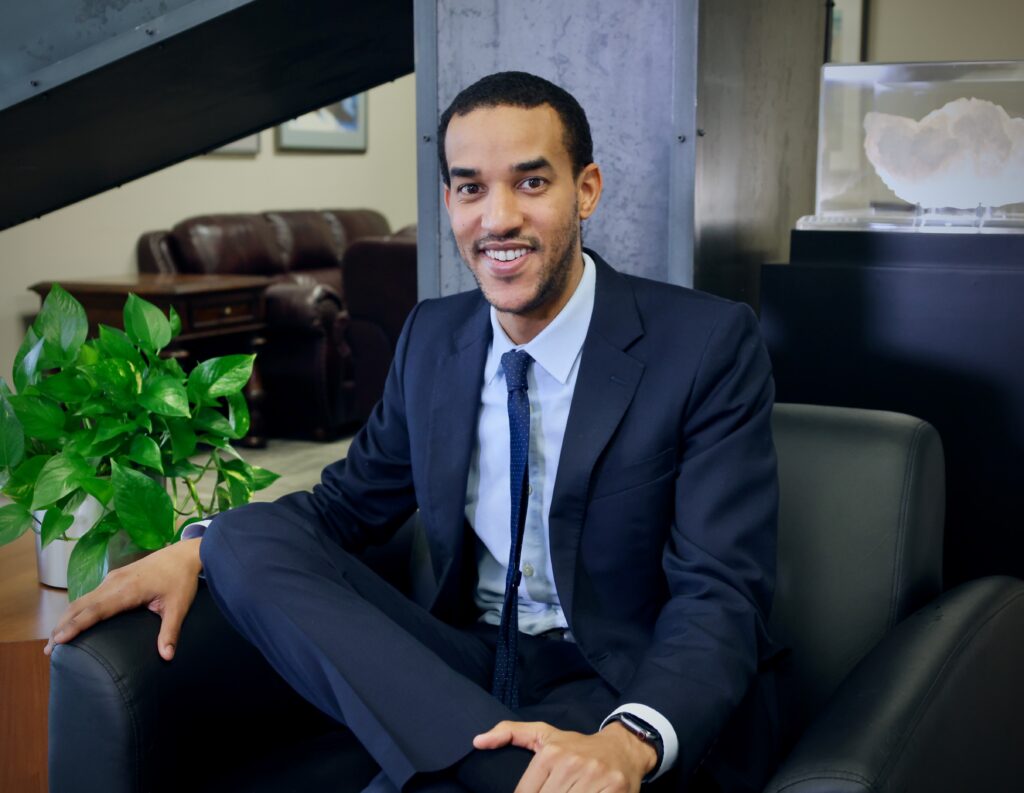 A whole new line of business, executives want to be kept updated on progress and processes, potential risks and conflicts, and simple explanations on roles and responsibilities. And lawyers involved in the monumental multibillion-dollar initiative say Mitsubishi's point person for all things legal and compliance has been the company's rising star corporate counsel Hakim Effiom-Dauw.
The Association of Corporate Counsel's Houston Chapter and The Texas Lawbook are pleased to honor Effiom-Dauw with the 2023 Houston Corporate Counsel Award for Rookie of the Year, which goes to lawyers who have been in-house for three years or less and is designed to recognize future leaders in corporate law in Texas.
Mark Curriden, founder of The Texas Lawbook asked rising star about his freshman experience in-house and how he's come to see the job.
To read Mark Curriden's full-length profile of Hakim Effiom-Dauw, Click Here
Texas Lawbook: What has been your best day on the job so far at Mitsubishi?
Hakim Effiom-Dauw: As odd as it may sound, I think my best day at Mitsubishi so far was the first day of MCA's Legal Roundtable meeting last summer. Our legal department traditionally holds an annual legal seminar in New York to allow legal and non-legal staff from Mitsubishi and its affiliates to share updates and best practices. Due to the pandemic, our annual seminar did not take place in 2020 or 2021, and so the 2022 seminar provide me with an opportunity to meet many of my colleagues in person for the first time. Having worked together for years through videoconferencing, calls and emails, it was great to finally have an opportunity to get together in person for the 2022 Legal Roundtable.
Lawbook: What do you look for in hiring outside counsel?
Effiom-Dauw: Subject matter expertise of course, but primarily a counsel who shares our goals and understands our risk profile for a particular transaction. A big part of our role as legal is to understand and evaluate the risks in a particular business or transaction and to ensure the decision makers in our company are properly briefed on those risks. This can become complex with management in Tokyo and other interconnected businesses, so we always like to work with outside counsel who understands our relatively unique risk profile and internal approval process.
Lawbook: What does outside counsel need to know about you?
Effiom-Dauw: We always like to hear from outside law firm! Mitsubishi is a global company, but when it comes to the legal industry, the United States is often seen as being at the forefront, and so a big part of our role is serving as a knowledge hub for Mitsubishi's legal operations globally. Updates on new regulations, industry trends or other items are always welcome and are particularly appreciated by our colleagues outside of the United States, so we always appreciate those updates from the law firms we work with.
Lawbook: How important is diversity within your legal department in in determining your outside counsel?
Effiom-Dauw: It's very important and certainly one of the criteria we consider when evaluating our long-term relationships with outside counsel. Our former head of legal, Diane Knox, is now leading our new diversity, equity and inclusion department, so this is an area where we continue to improve as a company.