When Devika Kornbacher went to Harvard Law, she wanted to leave her engineering degree at the University of Houston behind.
To her surprise, the intellectual property rotations as a 1L were the ones she enjoyed most.
After law school, she spent a year as counsel in BP's global technology and sourcing group and then joined Vinson & Elkins, becoming partner in 2015. She had a hand in almost every M&A deal at V&E that involved technology.
Among her biggest, most recent transactions: She advised EnCap Flatrock Midstream-backed Moda Midstream on the $3 billion sale of large crude oil export terminal and other assets; Sinclair Oil on its $1.8 billion sale to HollyFrontier Corp.; and Enable Midstream on its merger with Energy Transfer in a $7.2 billion all-equity deal. 
The lawyer also offered advice on deals involving special purpose acquisition companies, or SPACs, including Apollo-backed Spartan Acquisition's $1.3 billion purchase of Sunlight Financial and EVgo's $2.6 billion merger with Climate Change Crisis Real Impact I Acquisition, as well as weighing in on Parsley Energy's acquisition by Pioneer Natural Resources for $7.6 billion.
The Texas Lawbook caught up with Kornbacher last month when she left V&E after 15 years to join Clifford Chance as co-chair of the firm's global technology group. In this interview, she talks about her upbringing, her time in the ministry and engineering, what inspired her to be a lawyer, what her mentor taught her and what she plans to accomplish at her new firm.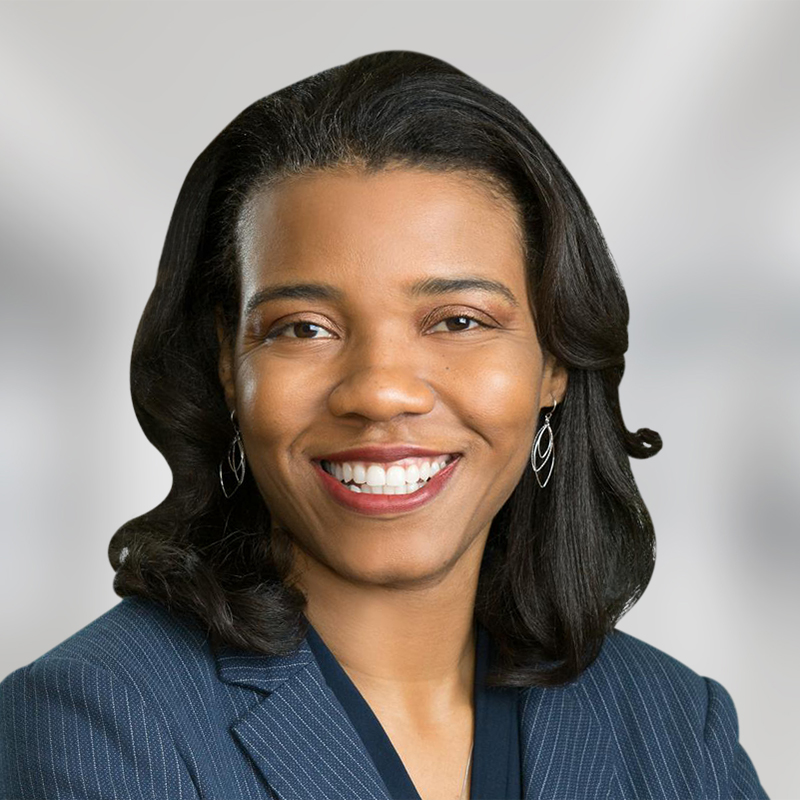 The Lawbook: Where were you born?
Kornbacher: I was born and raised in Baton Rouge, Louisiana. People always ask me for a recommendation of a good place to eat in Baton Rouge and I tell them I have no idea … my mom was a great cook so we didn't eat out much. 
The Lawbook: What were your parents' professions? 
Kornbacher: My mom ran a daycare and was a seamstress. She started pursuing her college degree but life prevented her from completing it. My father has a degree in art education and is a renaissance man. He was a D.J., gasket-cutter for Exxon, sign maker, painter, carpenter and all around handy-man.
The Lawbook: How did you begin your working career? And your legal career?
Kornbacher: I started my first "real" job at 14 as a school office assistant as part of Baton Rouge's summer youth employment program. I worked from then all the way through college.
After college, to my parents' surprise, I went into full-time ministry for my church, leading teens, campus students and singles. While I really enjoyed the people aspect of being in the full-time ministry, I recognized that I needed the healthy boundaries of "off-hours" so I decided to leverage my degree and joined Paragon Engineering Services to design off-shore platforms. I became adept at a particular type of analysis and soon became the "go-to" person for that work.
After two years, I realized that I would either be doing that analysis for the rest of my career or become a manager, which meant I would stop designing altogether. Neither option was attractive to me. Through a series of events, I encountered a lawyer that responded to tough questions about my mother's estate and medical bills with quick and decisive answers. The lawyer reignited my desire to give people answers in their time of dire need. Her law degree and experience instilled in her the confidence to assess difficult questions and provide practical answers. I wanted to do that for others. 
The Lawbook: Did you have any mentors, and if so, who? What did you learn from them?
Kornbacher: Absolutely. There are too many to name all of them here so I will focus on one: Peter Mims. Peter was a leader in the IP group when I joined Vinson & Elkins. Although I did not see myself staying at a law firm for my entire legal career, Peter told me (before I even accepted my associate offer) that I could lead the group in the future if I wanted to. His vision for me was complemented by encouraging and constructive feedback on my work and a listening ear that was always followed by insightful advice. Peter taught me that good leadership is more than being skilled at the craft, it is truly caring about the personal and professional development of each team member; having vision for them, even when they haven't settled on a vision for themselves. Thank you, Peter. 
The Lawbook: How did you get involved in IP/tech law?
Kornbacher: I've been programing since I was eight years old. From a young age, computers fascinated me. I always enjoyed their input/output "logic." When I was deciding on a major for college, "computer engineering" wasn't an established field, so I focused on civil/environmental engineering with hopes of saving the world from toxic waste (those "Captain Planet" episodes really got to me). I eventually focused more on the civil/structural side than environmental. I enjoyed the practical and tangible aspects of being an engineer, i.e., seeing what you designed in everyday life. But I realized engineering silos you into a specific subject if you are good at it.
Ironically, I went to law school with the express goal of leaving science and engineering behind. I split firms my 1L summer. In both firms the talent teams cajoled me into rotating through the IP groups. To my surprise, the IP groups were the ones I enjoyed most. I found that I liked the fundamental aspects of law and engineering: Law helps you solve problems, engineering helps you build solutions, whether it be a building, a tool or a road. I realized that by combining the two, you get a really beautiful thing. As a technology lawyer, I strive to collaborate with the business professionals – engineers, scientists, and developers – as part of designing legal compliance programs and drafting agreements. Law and engineering: they are better together. 
The Lawbook: How was it leaving V&E after 15 years? What experiences did you take away from it?
Kornbacher: V&E was the first law I ever met with, the first law firm I spoke with at the Harvard Law School 1L job fair. I have incredible memories from my time V&E. The relationships I built there are still very special to me. It is where I had many mentors and where I developed as a lawyer. So I am forever grateful for that experience. Leaving it was difficult. But I felt like I could not pass up the opportunity to take on a global role like co-head of a 600-plus lawyer tech group at Clifford Chance. 
The Lawbook: How do you plan to expand a tech/IP practice at Clifford Chance?
Kornbacher: We will leverage the talent we have in the Americas and position Clifford Chance's global network and prestige to grow the tech/IP practice. Technology and IP are more globally connected than many other industries and sectors; that's why Clifford Chance's global platform is a differentiator and critical asset. 
The Lawbook: What trends are you now seeing? What does that tell you about the current state of business and the economy?
Kornbacher: A critical trend is the transition away from hard assets – a decreased emphasis on having the biggest buildings and largest production platform. Now success is measured by who has the fastest and leanest platform – in today's market you need to strive for a digital differentiator versus a size differentiator. Another trend is businesses really investing in data scientists and technology to leverage all of the data they have been collecting for years. 
As a result, the business question is, "How good is your tech, not just what you offer your customers but also how reliable and efficient is the tech you use for your internal processes." That's because if you're consumer-facing and internal tech is efficient and reliable, you can provide a "frictionless" experience for consumers while equipping your personnel to do their best work.
It's no longer up to industrial engineers to get the most out of the dollar, it's up to the whole team to maximize ROI. Many would say that AI and automation are making the human workforce obsolete. I believe this digital revolution is forcing the human workforce to skill-up. That transition has some adverse consequences for unskilled labor but I like to believe that the human spirit can rise to any occasion.
The Lawbook: What do you think an economic contraction will do to IP/tech industry and legal work involving the practice?
Kornbacher: Investment in technology and intellectual property remains a priority for players across all industries. From manufacturers to service providers and even the public sector, most companies view spending in technology as a critical investment to enhancing efficiency, improving output and keeping up or surpassing competitors. Based on what I have seen in past contractions, companies invest in technology during good times (when they have plenty of cash) as well as when they are concerned about economic contraction because they hope technology will make them more efficient and help reduce costs. This economic reality is why the pace of change in technology rarely slows down. I think now more than before, most are looking to achieve greater efficiencies across the spectrum of production and delivery points. On top of that, we see the adoption of more robust regulation, which increases the need for lawyers who understand those regulations and the subject technology. 
The Lawbook: How has the IP/tech practice changed during your career? 
Kornbacher: When I started practicing, IP law had well-defined boundaries: patents, trademarks, copyrights and trade secrets. But those boundaries have blurred significantly since I started. Now IP is not just what you can get a patent on or what trademark you need to protect your brand; it's a holistic approach for strategic protection of your intangible and tangible assets, which no longer fits neatly into those buckets. The walls are broken down and the gauntlet has been thrown for devising "future-proof" IP/tech protection programs. 
The Lawbook: How has the Texas legal climate changed? Do you think it will evolve further, and if so, how?
Kornbacher: People's conception – or perhaps I should say misconception – is that Houston is not much more than the energy capital of the world, Dallas has the most Fortune 500 companies in Texas and Austin is "Silicon Hills," and the legal markets in each city primarily serve those constituents. But lawyers in Texas serve the global legal market. Many of our clients never touch Texas. Both Houston and Dallas have thriving communities of entrepreneurs (it's not just Austin). And Austin has an appreciable number of manufacturing companies. The most significant change is that you can no longer put the Texas market, or even Texas cities, in a category for legal work. I think that will continue to be the case. You no longer need to go to New York, D.C., the Bay Area or even Chicago for good talent. Texas is where many go to find a deep bench of talent with diverse legal skills. 
The Lawbook: What are your proudest achievements? Your most profound disappointments?
Kornbacher: My proudest achievement is being able to have a sophisticated and premier tech practice while still keeping a level-head and two-feet on the ground. I try to remember that at the end of the day the individuals that hired me are people. Yes, I'm trying to solve a problem for them, but I'm also trying to make their life easier in one way or another. I am not perfect in this endeavor but I earnestly seek it each day. I am disappointed with the rigorous, sometimes ruthless, competition that exists in the legal market, even in the face of limitless opportunities. Yes, there is competition, but there is also a tremendous opportunity for collaboration. 
The Lawbook: Do you plan to keep a residence in Texas and in NYC?
Kornbacher: In this global role, I expect to travel frequently to support our clients and teams. Clifford Chance has offices in New York, Washington D.C. and Sao Paulo here in the Americas, but our clients operate across the region and internationally.