Katten partner Michael Chiusano got the itch to be a litigator after working in the New York County District Attorney's Office as an investigative analyst before attending law school.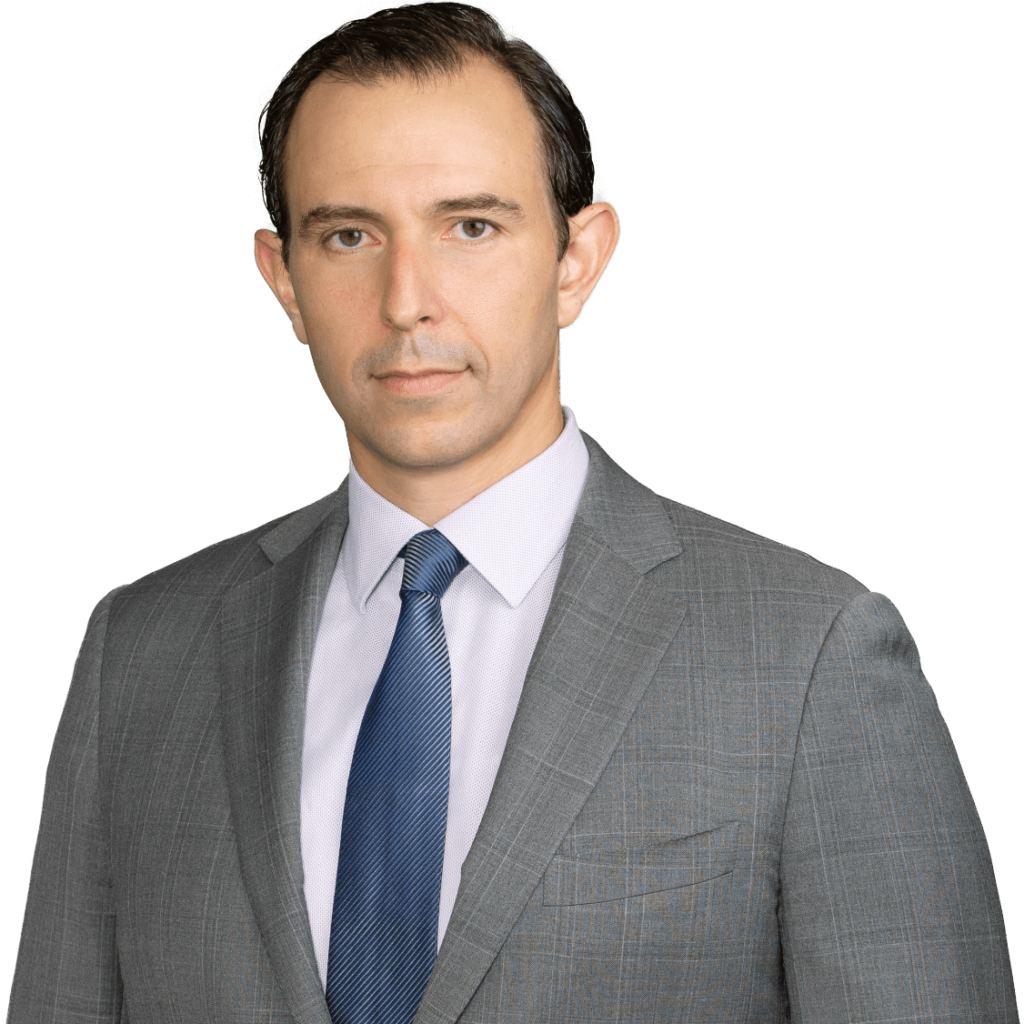 In his two years at DANY, Chiusano visited countless crime scenes and observed dozens of trials for his work with the assistant district attorneys of Trial Bureau 30. He says the experience remains among the most rewarding of his career.
Since moving to Dallas after the Great Recession, Chiusano has built a commercial litigation practice that has spanned energy, employment, constitutional, real estate, health care and agriculture matters. He has developed a focus on merger-and-acquisition litigation after being the only litigation associate attached to several corporate partners at Andrews Kurth. Those partners eventually moved to Katten and asked Chiusano to come along to assist with an M&A litigation matter.
Chiusano joined Katten for the Dallas office launch in February 2018 and made partner during the pandemic in November 2020. He visited with The Texas Lawbook about his path to becoming a lawyer and how his practice has evolved.
The Texas Lawbook: How did you end up developing a focus on merger-and-acquisition litigation?
Michael Chiusano: When I moved from a prior firm to Katten, I was the only litigation associate attached to several corporate partners. The group asked me to make the move to Katten to assist with a single M&A litigation matter. My initial role was to oversee data collection and document production.  I used my limited involvement in this matter to become familiar with the facts and law involved, which allowed me to take on a substantive role in that litigation. The more involved I became, the more my interest in M&A litigation grew. The relationships I forged during that case led to opportunities across a wide variety of litigation subject matters, including energy, employment, constitutional, real estate, health care and agricultural litigation. 
The Lawbook: How influential was your time as a paralegal/investigative analyst in the New York County DA's office in deciding to become a lawyer?
Chiusano: Very. I spent two years at DANY before I attended law school. During that time, I helped the assistant district attorneys of Trial Bureau 30 prepare for trial and assisted the NYPD with evidence gathering. I visited countless crime scenes and observed dozens of trials, which lead to my decision to become a litigator. The ADAs I worked with at DANY continue to be role models of mine. Almost 16 years after I last worked at DANY, many of the ADAs with whom I worked continue to monitor my career and provide advice. My time at DANY remains among the most rewarding experiences of my career. 
The Lawbook: What were the key lessons you learned from your clerkships with the U.S. Attorney's Office and as a U.S. Army JAG?
Chiusano: My time with the Army JAG taught me the importance of being part of a community. Before the Army assigned me to Fort Sam Houston for the summer of 2008, I had never visited Texas. From the minute I was on post, the JAG officers made every effort to ensure that I was intellectually and physically challenged. I second chaired several criminal trials and assisted the Army's Civil Divisions settle several claims. I also regularly attended physical training sessions that began at 5:30 a.m. The JAG officers also included me in their plans afterhours, which I later learned was a common experience. Due to continual geographical reassignments, JAG officers are accustomed to seeing new faces on post. For the overall good of the unit, most JAG officers viewed it as their personal responsibility to welcome any new faces.     
The Lawbook: How did you end up practicing in Dallas?
Chiusano: During my clerkship with the Army JAG, my law school asked me to attend the Texas Interview Program in Dallas. I met with a number of firms, one of which expressed a strong interest. At the same time, I submitted applications to private firms in New York and Washington D.C. and to the U.S. Army JAG. By spring 2009, my 3L year, the economy had collapsed. Firms in New York and Washington D.C. were paying law students a stipend to defer the start of their employment for a year.  As a result, law students flooded government agencies with applications. Without any guarantee that I would receive offers from a firm in New York or Washington D.C. or the U.S. Army JAG, I accepted the first offer I received, which came from a small firm in Dallas. I decided to move to Dallas because I was fearful of being unemployed after graduation and incapable of accurately assessing my own potential. Although I did not move to Dallas under the best of circumstances, I have made the most out of my opportunities here.
The Lawbook: What are one or two of the most interesting cases you have handled? Why
Chiusano: In 2019, one of Katten's senior litigators asked if I could assume the lead associate role in an arbitration involving one of the firm's litigation clients after the previous lead associate left for another opportunity. This partner called one week before the parties were to exchange their document productions and begin depositions and within two months of the final arbitration hearing. As a result of key admissions from our opponent's damages expert during his deposition, we were able to settle the matter two days before the final arbitration hearing for a total settlement value that exceeded our pre-arbitration demand. This matter involved the impact that several force majeure events had on the timing and expense of a large construction project. Accordingly, it offered the opportunity to make creative arguments based on contractual interpretation that led to a robust damages model that ultimately led to a favorable result. 
The Lawbook: Congrats on making partner in 2020. What was it like reaching that milestone during the pandemic? How have things changed since?
Chiusano: Nerve-wracking. Katten's commercial litigation section nominated me for partnership in March 2020, within days of the World Health Organization declaring COVID-19 a pandemic. Like most firms, Katten's focus shifted to ensuring the firm's fiscal security as well as the safety and well-being of its employees. This led to a brief delay in the partnership process. While I awaited next steps, I continued to come into the office on a daily basis. Because I was accessible to Katten's partners and clients during the pandemic, I continued to be staffed on new matters and achieved several favorable results, which strengthened my partnership application. Katten elevated me to partnership effective November 1, 2020. Since the promotion, my day-to-day life has not changed much because I was functioning as lead counsel in all cases I was handling leading prior to partnership. However, my mindset has changed. As a partner, my focus has been to become a litigation growth node by strengthening the firm's existing relationships through providing our clients with creative solutions to complicated, contentious disputes while continuing cultivate new relationships in the community.
Publisher's Note: Katten is a sponsor of The Lawbook's Corporate Deal Tracker page. This Q&A is an associated thought leadership piece.