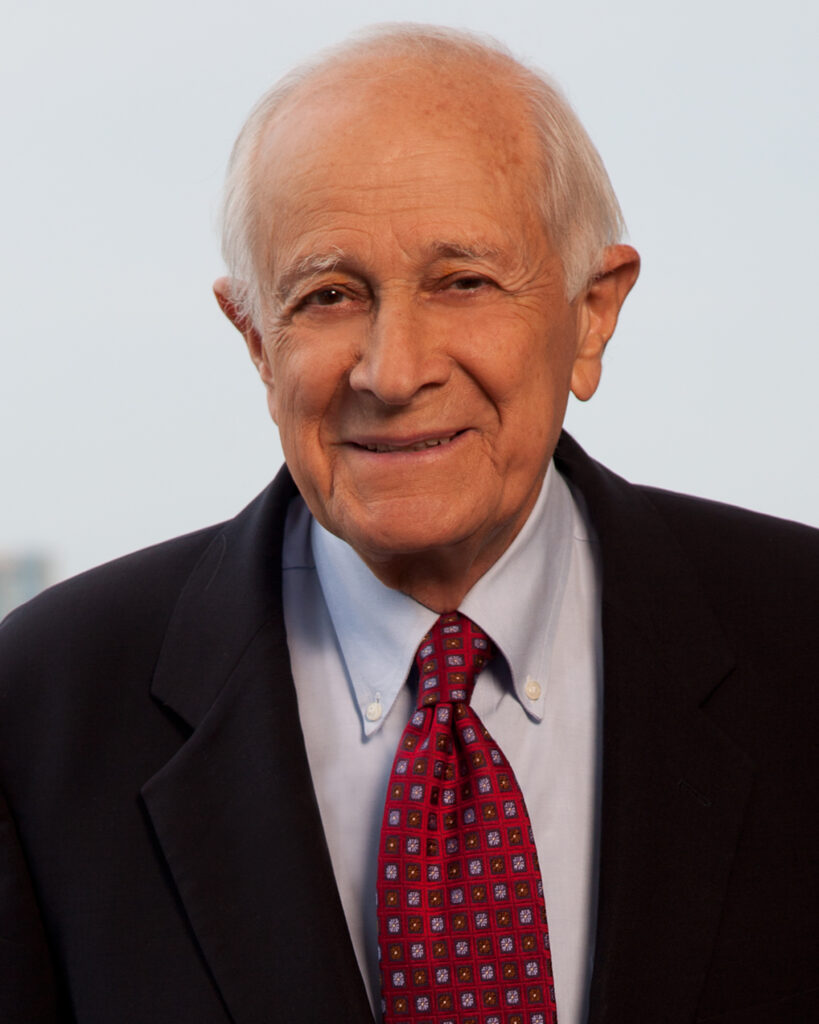 Harold Kleinman, a pioneer of the modern-day corporate M&A law practice in Texas, lawyer to some of the state's biggest businesses, founding father of Texas Access to Justice and legal advisor to President George W. Bush, died Friday.
The legendary Dallas lawyer and community leader was 91.
For more than five decades, Kleinman was an attorney – a dozen of those years, he was the managing partner – with Thompson & Knight, leading the corporate law firm through extraordinary growth and turning it into a powerhouse in the energy sector.
Bar associations, community groups, Jewish organizations and businesses honored Kleinman with award after award. In 2015, The Texas Lawbook named Kleinman one of the 50 Lions of the Texas Bar. In fact, the State Bar of Texas and Texas Access to Justice, which provides legal services to the poor, named its top honor for commitment to the legal profession the Harold F. Kleinman Award. Former Texas Supreme Court justices Deborah Hankinson, Tom Phillips and Craig Enoch have been recipients.
"I was just a lawyer who represented clients and believed everyone deserved a fair shake under the law," Kleinman told The Texas Lawbook in 2015. "Anything worthwhile that I may have accomplished is directly attributable to the culture and talent of the firm I was fortunate enough to join."
Mark Sloan, who was managing partner at Thompson & Knight in 2021 when the firm merged with Holland & Knight, said Kleinman was "the gold standard" for law firm leaders.
NGP General Counsel Jeff Zlotky, who worked with Kleinman at Thompson & Knight, said Kleinman was "a giant of the legal profession and a role model to so many lawyers."
"Mr. Kleinman spoke about how each of us needed to strive to be great professionals, great family members and great members of our community," Zlotky said. "His actions spoke louder than those words, and he was an icon in every facet of his life."
Mark Kleinman, who is the general counsel at Pioneer Natural Resources, said his father "practiced law during a very different time."
"He knew the firm was a business, with a responsibility to its partners and employees to strive to be as successful as it could be, but his view that the practice was a profession first and foremost guided his every decision," Kleinman said. "For example, long after most firms were touting their clients for periodic law firm lists and other marketing purposes, he would decline to disclose the firm's clients, believing that even the fact that his clients had retained counsel was the type of confidential information that shouldn't be shared or published."
Kleinman said his father taught him, as a young lawyer, "the keys to developing business."
"Be an attorney who clients could trust and count on; to deliver excellent work product; to develop strong relationships with the junior leaders at my client companies (who would someday become the senior leaders there or at other businesses)," he said. "And most of all, to always make the client look good. It is advice that may be less relevant today in the competitive landscape of large private law firms, but it has always served me well in the corporate world."
Lawyers close to Kleinman say he recently faced medical issues involving his heart and kidneys. A funeral service is scheduled for Monday.
Born in Dallas in 1930, Kleinman was raised by Jewish parents who were immigrants from Eastern Europe. The family owned and operated a clothing store on Elm Street in Deep Ellum, which unfortunately failed during the Great Depression. The Kleinmans moved to the small West Texas community of McCamey, an oil boomtown during the 1930s when Humble Oil operated a refinery there.
"We were the only Jewish family for a hundred miles for a few years," Kleinman said in the 2015 interview.
Kleinman went to college and law school at the University of Texas in Austin, where he received his law degree in 1954. He says it wasn't difficult getting into law school back then because "all you had to do was show up."
During his junior year of college, he met Ruth Wertheimer, who was majoring in microbiology. The couple married in 1955 and had five children – all sons – including Mark Kleinman, the Pioneer GC, and Bill Kleinman, who is a prominent corporate transactional partner at Haynes and Boone.
The Kleinmans were very active in Jewish community affairs and charitable groups, such as Habitat for Humanity. Ruth Kleinman died in 2019.
After graduating from UT Law School, Kleinman was drafted into the military as the Korean War was winding down. The U.S. Army originally signed him to work with a dental team.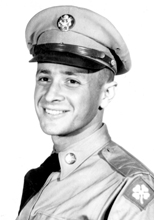 "The dentist found out I was a lawyer and he was furious," he told The Lawbook in 2015. "He walked me over to the judge advocate general's office and told me he was leaving me there."
Kleinman served two years as a private first class, spending most of his time at Fort Lee in Virginia.
"I handled all sorts of military matters and business issues involving huge contracts, including some over-billing by contractors," he said.
In 1956, Kleinman went searching for a job. He was the first lawyer on either side of his family. He wanted to move to Houston, but most of the corporate firms there still didn't hire many Jews.
The Dallas firm Thompson, Knight, Wright & Simmons – later renamed Thompson & Knight – offered him a lawyer position for $300 a month.
"There was no such thing as billable hours back then," he said. "We just sent the client a bill that we thought was fair."
Partners initially assigned Kleinman to work in the firm's litigation section.
"The idea was that you first had to learn to be a general lawyer and then you could be a specialized lawyer," he said in the 2015 interview. "Looking back, it was an excellent idea. Being in litigation taught me what can go wrong if a contract is flawed. I still think law firms should consider doing that."
Kleinman had been working at Thompson & Knight for only a few weeks when he was assigned a case involving a corporate officer of a firm client who had invested in a project that claimed to produce sows with extra ribs. The dispute was whether a sow was pregnant or not. Only a few hundred dollars were at stake. Kleinman said the evidence was clear.
"The sow was not pregnant, and there were no extra ribs," Kleinman said. The case settled before trial with the client getting his money back.
Kleinman's time in litigation was short-lived. He spent two years in the law firm's tax department before being transferred to mergers and acquisitions.
In 1968, Kleinman helped longtime Thompson & Knight client Neiman Marcus merge with California-based Broadway-Hale Stores. He then advised the combined company when it went public a couple years later.
General Portland, then the second largest cement producer in the U.S., hired Kleinman in 1980 to represent the company against a hostile takeover effort by French cement giant Lafarge Corp. The dispute sparked litigation, but Kleinman eventually helped engineer a settlement between the two corporations.
"We did such a vigorous job representing General Portland that Lafarge hired us to handle its legal matters in the U.S.," he said. "That is always a nice way to gain a client, when they have learned to respect you as a lawyer against them."
Kleinman also represented homebuilder Centex and air conditioning and heating giant Lennox International in several M&A and corporate transactions. Accounting firm Arthur Anderson hired him to advise it on myriad legal issues.
"Harold was the go-to lawyer for Noble Energy for many years," Zlotky said. "The most iconic company in Texas – Lone Star Steel – viewed Harold Kleinman as their guy, their lawyer. He was a critical adviser to George W. Bush and the Texas Rangers when the team was sold to Tom Hicks [in 1998].
"Harold was the busiest lawyer in Dallas, but he always returned the calls of young lawyers," Zlotky said.
In 1977, Thompson & Knight partners named Kleinman the firm's managing partner – a position he held for a dozen years, during which the firm grew from 60 attorneys to 150 lawyers in 1988.
When Thompson & Knight partners voted last year to merge with Holland & Knight, Kleinman told The Lawbook he was disappointed but understood that it was a business decision.
"This is historical and also sad," Kleinman said. "The story of Thompson & Knight parallels the history of Dallas and the story of lawyers in Texas, and it is a very proud history. It is the end of an era."
"In addition to being a whip-smart and superbly capable lawyer at the pinnacle of his profession, Mr. Kleinman was also one of the most thoughtful, considerate and compassionate individuals I ever had the privilege to know and to work for," said Holland & Knight partner Bruce Sostek, who worked for years with Kleinman. "Every single person at the firm, from the most senior partner to the most junior member of the mail room, received the same level of attention, consideration and kindness from Mr. Kleinman."
"He was truly one of a kind, and a gift to our law firm and all of its members," Sostek said.