© 2015 The Texas Lawbook.
By Brooks Igo
(Feb. 10) – Sutherland Asbill & Brennan is expanding its energy practice in response to the turbulence in the oil and gas industry.
The firm recently announced that it is moving Washington, D.C. partner Mark Sherrill to the firm's Houston office, seemingly to prepare for a wave of bankruptcies in 2016. Sherrill focuses his practice on advising clients on complex energy bankruptcy cases.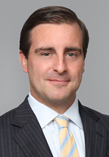 The move comes on the heels of the firm luring Daniel LeFort, a former in-house lawyer with Shell Oil and ExxonMobil, to its Houston office from Pillsbury Winthrop last month. LeFort advises clients on energy project development ranging from LNG to electric utilities.
Sutherland also announced last week the addition of energy regulatory associate John Zerwas to its Austin office. He was a former policy adviser in the Texas governor's Budget and Policy Division, where he gained an insight into the state environmental and regulatory oversight of oil and gas utilities and electric utilities.
© 2015 The Texas Lawbook. Content of The Texas Lawbook is controlled and protected by specific licensing agreements with our subscribers and under federal copyright laws. Any distribution of this content without the consent of The Texas Lawbook is prohibited.
If you see any inaccuracy in any article in The Texas Lawbook, please contact us. Our goal is content that is 100% true and accurate. Thank you.