Corporate lawyers operating in Texas made a record-smashing amount of money in 2018.
Exclusive new research by The Texas Lawbook shows that the top 50 business law firms with offices in Dallas, Houston and Austin generated just a hair shy of $6 billion in revenues in 2018 – a 6% increase from 2017.
The data shows that the Texas offices of 26 corporate law firms – 15 of them headquartered outside of the state – worked more hours and collected more dollars last year than ever before.
Several elite – i.e. the most expensive – legal practices witnessed huge financial gains last year, while a few large Texas legacy law firms experienced significant economic declines in 2018, according to independent research conducted by The Texas Lawbook.
One global law firm – the richest one in the world, in fact – actually jumped from 11th on the Texas Lawbook Top 50 list in 2017 to fourth in revenue last year and became the first out-of-state firm ever to break into the top five.

Three law firms jumped into the Top 50 for the first time, including two national law firms and a Houston litigation boutique, which actually debuts at No. 34.
Texas-based law firms in The Texas Lawbook Top 50 firms generated more revenue than those headquartered elsewhere, but the margin was thin.
Three large Texas-based corporate firms merged with out-of-state operations in 2018, and all three witnessed significant revenue declines, which leaders at each of those firms expected.
Those three mergers – plus the extraordinary growth of several out-of-state law firms operating in Texas and a handful of national legal practices stealing legal talent from Texas-based firms to open new offices in Houston, Dallas and Austin – meant more and more corporate client legal spend went to national law firms instead of firms headquartered in the state.
Texas Lawbook data shows that Texas lawyers working the Top 50 law firms generated $5.985 billion in revenues in 2018 – $3.06 billion of it by firms based in Dallas and Houston, which is $400 million less than in 2017. The Texas offices of out-of-state law firms earned $2.924 billion in 2018, which is more than double the amount in 2015.
The Texas Lawbook Top 50 financial results were calculated based on law firm surveys, interviews with law firm leaders and partners and assistance from legal industry consultants.
Law firm leaders in Texas – even those at firms that struggled a bit last year – predict that 2019 could be even more profitable for them.
"We had a really great year in all respects," said Vinson & Elkins chairman Mark Kelly. "I'm expecting 2019 to be another record year."
V&E lawyers in Texas generated an estimated $517 million in 2018 – $33 million more than last year and a whopping $155 million more than any other law firm, according to Texas Lawbook research. While V&E has more lawyers in Texas – 430 – than any other law firm, its lawyers also increased the amount of money each one of them generates to $1.2 million.
Chicago-founded Kirkland & Ellis has experienced unparalleled success since it opened its first Texas office in 2014.
Texas Lawbook research shows that Kirkland now ranks 11th in Texas in lawyer head count with 199 attorneys in Houston and Dallas, but it is fourth in total revenue. Kirkland lawyers made an astonishing $292 million in revenues in Texas in 2018 – a $105 million increase year over year before and quadruple its revenues from 2015.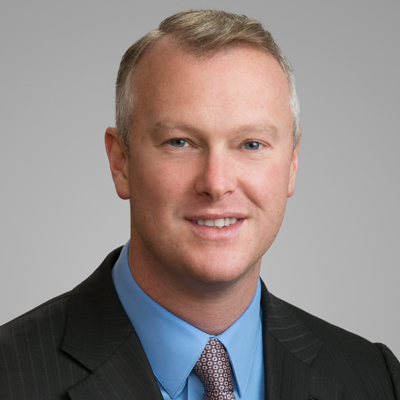 "We have been incredibly busy and we are pleased with our growth and success, but we are definitely not satisfied," said Andrew Calder, who leads Kirkland's operations in Texas. "We think we still have room to grow in Texas, especially in Dallas."
Two other Chicago-headquartered law firms – Sidley and Winston & Strawn – also witnessed significant growth in their Texas offices in 2018.
Lawyers in the Texas offices of Sidley increased their revenues by 37% in 2018 to $165 million.
Similarly, Winston lawyers in Dallas and Houston saw the money they made grow from $34 million in 2016 to $116 million in 2017 to $136.8 million last year.
King & Spalding, the old-school Atlanta law firm that has counted Coca-Cola and Delta Airlines as clients for decades, continues to post impressive gains in Texas. King & Spalding ranked 15th in total revenues at $133 million – up from $107.7 million in 2016.
Two huge and elite Los Angeles-based firms, Latham & Watkins and Gibson Dunn, rank 17th and 18th in Texas revenues. Houston lawyers at Latham brought in an estimated $108 million in revenues in 2018, which was the same as a year earlier.
The lawyers at Gibson Dunn in Dallas and Houston generated $104.4 million in 2018 – a 24% increase over 2017.
"Both of our offices had fantastic, record-breaking years," said Rob Walters, managing partner of Gibson Dunn's Dallas outpost. "Even though our lawyer numbers are smaller than most of our competitors, our lawyers have been hitting on all cylinders for both transactional and litigation work."
Texas Lawbook research found that three large full-service corporate Texas legacy firms – Haynes and Boone, Jackson Walker and Thompson & Knight – joined V&E in achieving record revenues in 2018.
Fifth-ranked Haynes and Boone grew by 6.5% to $277.5 million. Revenues for sixth-ranked Jackson Walker increased by 5% to $262.9 million. Thompson & Knight, which ranked eighth, reported 2018 revenues of $213.9 million – a 7% bump.
Locke Lord, Winstead and Bracewell – three full-service Texas-based firms also ranked in the top 11 – each scored revenue gains in 2018.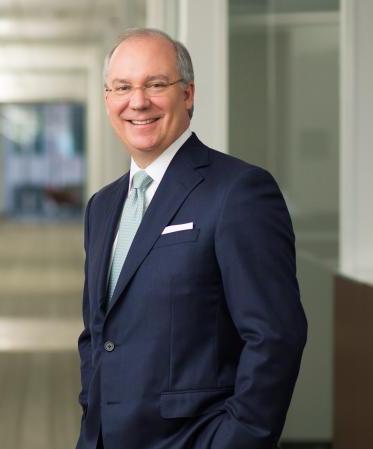 "We had an outstanding year," Bracewell managing partner Greg Bopp told The Texas Lawbook. "We were very busy in the Permian, where we were involved in more than a dozen midstream infrastructure projects. Our Texas public finance group had an exceptional year – No. 1 in disclosure counsel and No. 2 in bond counsel.
"We definitely saw an increase in productivity," he said.
Houston-based Porter Hedges had a record year with $82.1 million in revenues in 2018 – up 10% from the year before.
Three law firms are new to The Texas Lawbook Top 50, including:
Ahmad, Zavitsanos, Anaipakos, Alavi & Mensing (aka AZA), a Houston litigation boutique, premieres at No. 35, reporting $58 million in revenues in 2018 – a 45% increase from 2017;
New York-based Shearman & Sterling, which opened its first Texas office last year, joins the rankings at No. 45 with $42 million in revenues; and
Katten Muchin, a Chicago firm that expanded greatly in Dallas last year, made $41.2 million in 2018 – up from $14.8 million in 2017.
There are three global Swiss vereins in The Texas Lawbook Top 50 and all three reported solid financials in 2018.
The largest in Texas, of course, is Norton Rose Fulbright (formerly Fulbright & Jaworski). With its unofficial U.S. headquarters in Houston, Norton Rose Fulbright has 393 lawyers operating in Texas who generated an estimated $342 million in revenues in 2018 – up 5% from one year earlier.
"The firm had an excellent 2018 from a lot of perspectives," said Norton Rose Fulbright managing partner Daryl Lansdale. "We've added about 20 new lateral partners over the past 14 months. Demand was up in 2018 and is continuing up so far in 2019.
"Our energy, healthcare and financial institutions practices have been our hottest practice areas in Texas," Lansdale said.
DLA Piper scored huge gains in 2018 through lateral partner hiring, especially in Dallas. The firm saw its Texas revenues double from $40.4 million in 2017 to $80.4 million last year.
Texas lawyers at Baker McKenzie made $99.8 million in 2018 – $100,000 more than the year before.
Baker Botts witnessed its second consecutive year of declining revenues, but it still ranks No. 2 in the state in overall money generated by its lawyers in Texas. Baker Botts had an estimated $362 million in 2018 – down from $379 million in 2017 and $462 million in 2016.
The firm's new managing partner, John Martin, told The Texas Lawbook that Baker Botts benefited greatly in 2016 from a large contingency fee payment.
"The numbers for us do not tell the complete story," Martin said. "We also had some client receivables that we expected to arrive in December but didn't come in until Jan. 2. That being said, 2019 has started very strong for us and we are bullish on 2019."
The three major corporate law firms – Hunton Andrews Kurth, Foley Gardere and Clark Hill Starsburger – that merged in the spring 2018 experienced expected declines in revenues last year. All three witnessed groups of its lawyers leaving to join other law firms, which is not unusual.
Combined, the three firms saw their Texas revenues drop from $506.7 million in 2017 to $373.4 million last year.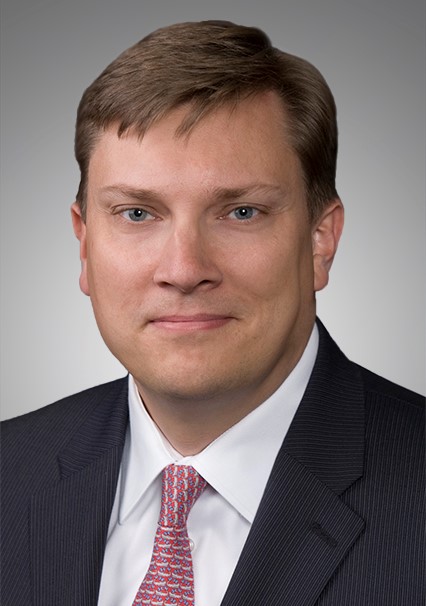 "The competition for talent is fierce," said Scott Barnard, partner in charge of the Dallas office of Akin Gump, which ranks ninth in The Texas Lawbook Top 50 with $208 million in revenues in 2018.
"But it's not all about money," said Barnard, pointing to his firm's new modern offices in Uptown Dallas that features a fitness center. "We are investing in our people – their health, well-being and professional development. Associates were part of the design plans for our new space. It is incredible and has been a real shot in the arm."
Editor's Note: Over the next couple weeks, The Texas Lawbook plans to publish a series of in-depth articles that takes a closer look at changes in the corporate legal market in Texas. For example, The Lawbook is taking a deeper look into the three Texas firms that merged in 2018 and how they are doing since. The Lawbook also plans a story focusing on the state's three largest law firms – Baker Botts, Norton Rose Fulbright and V&E – and the different paths each of them has taken during the past two decades. And there will be more. Stay tuned.