In the summer of 2014, The Texas Lawbook interviewed leaders at a dozen Texas law firms about the foray by national law firms into the state's corporate legal market.
Overwhelmingly uniform in their answers, Texas managing partners said that corporations in the Lone Star State – especially oil and gas operations – are fundamentally different from other legal markets because they are relationship driven. National firms, they confided, would likely have some initial, limited success, but that most wouldn't survive if the energy industry went bust, as it tends to do once a decade or so.
Six years later, there is undeniable evidence that the Texas law firms misjudged the blitzkrieg by firms from New York, Chicago, Los Angeles and beyond.
Kirkland & Ellis – a Chicago firm whose Houston office was barely three months old with only a dozen attorneys at the time of the 2014 interviews – is now the fourth largest money-making law firm in Texas and is the fastest growing, with legal industry insiders predicting it will likely jump to No. 2 in revenues this year.
New Texas Lawbook data shows that the 16 fastest growing corporate law firms in Texas during the past five years are all headquartered outside of the state.
"We opened two years ago when we saw the writing on the wall," said Hugh Tucker, who heads Shearman & Sterling's operations in Texas, which opened offices in Austin and Houston in 2018 and a Dallas office in February this year.
Shearman has gone from zero revenues in 2017 to $54.5 million in 2019.
"We are continuing to try to grow," Tucker said. "There are some other practices we want to grow and add lawyers. We are definitely not finished growing in Texas."
For the first time ever, the Dallas, Houston and Austin lawyers for national law firms made more money than their Texas-based competition in 2019, according to the new The Texas Lawbook 50 report, which ranks law firms based on the revenues they generate in their Texas offices.
Thirty-three of the 50 largest firms are non-Texas-based, which is nearly triple 2014's number. There were 10 national law firms operating in Texas in 2010 and only about half of them would have made a hypothetical Texas Lawbook 50 that year.
No better statistic demonstrates what has happened in the Texas legal market than this: Five national law firms – Gibson, Dunn & Crutcher, Kirkland, Latham & Watkins, Sidley Austin and Winston & Strawn – collected $985.8 million from their Texas offices in 2019. Just a decade ago, Kirkland, Latham and Winston had no lawyers in Texas, while Gibson and Sidley had much smaller offices in Dallas – no Houston offices – that generated an estimated $60 million combined.
"The Texas legal market has experienced an extreme restructuring during the past several years, and the fallout has been a major shift in the firms that provide legal services to Texas companies," Kent Zimmermann, a law firm consultant at Zeughauser Group in Chicago, said in an interview last month.
"Slowly, the national law firms have stolen top lawyers, clients and thus revenues from the Texas-based firms," Zimmermann said. "And sometimes, not so slowly."
How the COVID-19 and crude oil price crises will slow or hasten the trend remains to be seen.
Five law firms in The Texas Lawbook 50 have more than doubled the money they collected from their Texas operations since 2015. All five – Simpson Thacher, Polsinelli, DLA Piper, Winston and Kirkland – are headquartered beyond the Texas border.
Zimmerman and other legal analysts agree that Texas-based law firms will continue to be major players in the state's corporate legal market.
The Texas Lawbook 50 shows that those 33 national law firms generated $3.48 billion from their lawyers in their Texas offices in 2019 – an increase of $550 million or 19% from the year before.

By contrast, the lawyers in the Texas offices of the 17 Texas indigenous firms made $3.13 billion last year, which is 2.2% more than the $3.06 billion in 2018.
The Texas Lawbook 50 firms together generated $6.615 billion in their Texas operations in 2019. The out-of-state law firms are responsible for 52.6% of the total. Last year, non-Texas firms' share of the top 50 income was 48.9%.
The explosive growth that corporate law firms in Texas have experienced the past several years will not be repeated in 2020 because of the COVID-19 and crude oil price crises, according to Citi Private Bank Law Firm Group Managing Director Jeff Grossman and Jim Cotterman, a principal and legal industry consultant at Altman Weil.
"The Texas legal market will take a bigger hit than other markets," Cotterman said. "Every law firm is going to suffer, but some will suffer much worse, especially those who are so oil and gas focused. The national law firms with the deeper pockets and better balance sheets have an opportunity to come out of this stronger."
Law firm leaders predict that 2020 revenue will be down 15% to 30% due to COVID-19 – and that's if the economy restarts in early June with no hiccups or relapses the rest of the year. If the crisis goes longer or if the coronavirus revisits Texas in the fall in a severe manner, some law firms could see a 40% to 60% drop in income.
Grossman said that no one knows how the next year will go or which law firms will benefit or if any will fail.
"You have to survive to thrive," Grossman said.
The national law firms certainly thrived in Texas during the past decade.
Two-dozen law firms operating in Texas report revenues per lawyer of $1 million or more – 21 of them are non-Texas based.
Nine of the top 50 law firms in The Texas Lawbook 50 increased their Texas revenues in 2019 by 20% or more over the year before. All nine – Kirkland, Latham, Gibson, Reed Smith, Husch Blackwell, Shearman & Sterling, McGuire Woods, Willkie Farr and Katten Muchin – are headquartered outside of Texas.
Twenty-three of the 50 firms increased their Texas revenues by 10% or more – 19 of them are based outside of the state.
Reed Smith's income from its Austin, Dallas and Houston offices jumped from $58 million in 2018 to $88 million last year – a 51.6% jump. The Pittsburgh-based firm went on a hiring spree in 2019, growing from 77 lawyers in 2018 to 113 last year.
Katten Muchin, a Chicago-founded firm, opened an office in Dallas in 2018 and jumped for the first time into The Texas Lawbook 50 in 2019 by growing its Texas revenues 41.6% to $40.5 million last year.
"We are dedicated to expanding our core strengths – private equity, M&A and finance," said Mark Solomon, managing partner of Katten's Dallas office. "We had a strong 2019 and we beat year-over-year during the first three months of this year."
Three other Chicago law firms – Kirkland, Sidley and Winston – have had an outsized impact on the Texas corporate legal market. The Chicago Three, as some Texas law firm recruiters and consultants call them, had a combined $726.6 million in revenues from their Dallas and Houston offices in 2019 – up 15.4% from a year earlier.
Even more impressive is how the three firms have grown in Texas over the past five years. In 2015, the trio reported $201 million in revenues. That is a 361% increase during the span.
"Sidley in Texas had our best year ever," said Cliff Vrielink, co-managing partner of Sidley's Houston office. "And 2020 started off even better."
Sidley's offices in Dallas and Houston reported revenues of $184 million in 2019 – an increase of 11.5% from the year before and 84% higher than 2015.
"The energy M&A practice ground to a halt – any deals with a commodity price attached is on pause," Vrielink said. "At the same time, we have been really busy dealing with issues and problems for clients that we've never faced before."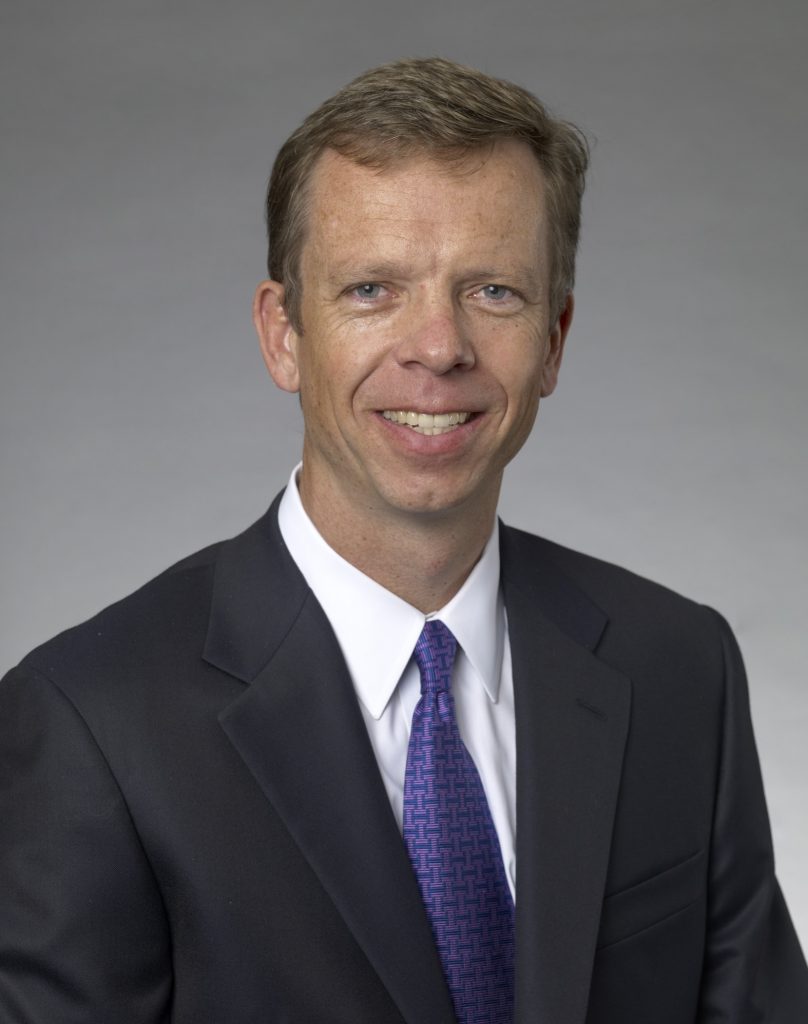 Zimmermann said that the elite law firms, which have deep benches and deep pockets, get richer when times are bad.
Kirkland, Sidley and Weil are three likely beneficiaries. Kirkland and Weil are known for their bankruptcy and restructuring practices. Both firms, according to sources, have been hired to handle a couple dozen major corporate reorganizations that are in the pipeline.
Sidley partner Kevin Lewis in Houston recently handled major securities offerings for his long-time client United Airlines and the underwriters in the Southwest capital markets transactions. In addition, Aspen Insurance has hired Yvette Ostolaza and lawyers in Sidley's Dallas office to defend the company in multiple lawsuits over COVID-19 business interruption coverage.
No firm has ever grown faster than Kirkland, which also holds the title for richest law firm in the world for the past two years. Texas has been a huge component of Kirkland's expansion strategy.
In 2015, the firm had 45 lawyers in Houston who made $64 million. In 2019, Kirkland had 236 attorneys in Houston and Dallas bringing in $389.4 million from clients – a 508.4% increase. In 2019, the firm opened a Dallas office and increased its Texas revenues by $75.9 million or 24% more than in 2018.
Kirkland is now the fourth largest law firm operating in Texas based on revenues – trailing only Vinson & Elkins, Baker Botts and Norton Rose Fulbright, according to The Texas Lawbook 50.
Kirkland would have ranked second except that Baker Botts and Norton Rose Fulbright had an exceptional 2019. But Kirkland is a mere $16 million in revenues from leaping past both of them in the top 50 rankings by revenue.
"We had another strong, record year," Andy Calder, a partner and leader of the firm's Texas operations, told The Texas Lawbook. "Our strategics practice was very strong. Deal work and private equity, which have been our bread and butter, were strong. We've started seeing the beginning of our restructuring practice really come alive."
"I think our firm is well-positioned to handle the crisis and come out even stronger, but I think every law firm is going to take a hit or two if this goes on for several months or into the fall and winter," he said.
Kirkland and Norton Rose Fulbright are the only national law firms in the top 10 of The Texas Lawbook 50.
As reported earlier, Norton Rose Fulbright has certainly regained its footing the past two years. The firm celebrated the 100th anniversary of the founding of Fulbright & Jaworski in grand style in 2019 by increasing Texas revenues 16% to $397 million. The firm added about a dozen lawyers in its Texas operations and increased revenues per lawyer by more than 16.6% last year.

Norton Rose Fulbright and three other large, full-service corporate law firms changed from being in the Texas-based column to the national category via mergers during the past seven years. Norton Rose and Fulbright combined in 2013. Andrews Kurth and Hunton & Williams, Gardere and Foley and Strasburger and Clark Hill merged in 2018.
The four firms combined generated $812.2 million in their Texas offices last year. Hunton AK ranks 11th and Foley is 15th in The Texas Lawbook 50.
There were about 10 early bird national law firms that opened operations in Texas long before the Lone Star State became popular in 2010, including Jones Day, K&L Gates, Baker & McKenzie, DLA Piper, King & Spalding, Greenberg Traurig, Mayer Brown, Morgan Lewis & Bockius, Sidley and Weil, Gotshal & Manges.
Combined, the Texas lawyers for those 10 law firms collected $824.4 million in income in 2019.
"2019 was a very good year – a good level of business across the board," said Tracie Renfroe, managing partner of the Houston office of King & Spalding. "And we got off to a galloping start in the first quarter of this year. There's no question that the current crisis will have an impact, but it is still too early to know how much."
King & Spalding, which opened in Houston in 1995 and expanded to Austin in 2008, has about 125 lawyers in Texas and generated an estimated $131 million in its Texas offices last year, which was down slightly from 2018 but up 21.6% from 2016.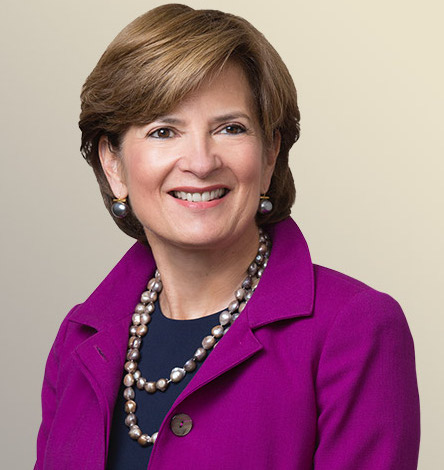 "We are in the mode to add lawyers, especially in corporate transactions," Renfroe said.
Renfroe said King & Spalding does "look at Dallas from time to time" for possible expansion.
"We have not ruled Dallas in or out," she said.
Mike Stenglein, managing partner of King & Spalding's Austin outpost, said 2019 was a record year in revenue for the 43 attorneys in his office and for the start of 2020, though the litigation practice has certainly slowed during the past few weeks.
"We have seen a lot of arbitrations and depositions being rescheduled, but we are holding some hearings over the phone and doing cross-examinations by video in our living rooms," Stenglein said. "But we also see a lot of demand from clients asking what they should be do with contracts and other matters."
Greenberg Traurig, which opened its Dallas office in 2003, boosted the revenue its Texas lawyers generated in 2019 to $106.3 million – an 18% year-over-year jump.
"We had a record-breaking year in 2019," said Mary-Olga Lovett, senior vice president of Greenberg Traurig in Houston. "Our commercial litigation, healthcare and real estate practices were really strong. And I can't remember a stronger first quarter than 2020, which is a credit to our team's ability to transition to working-at-home seamlessly."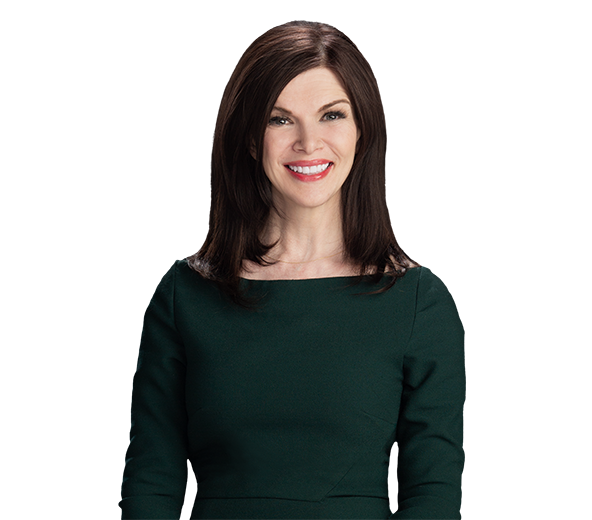 "We need to look at what comes after this crisis, and there will be an after," said Lovett, who is the daughter of an oil field geologist. "I really do believe that we can come back not just making up for business but come out even stronger."
Greenberg ranks 22nd in The Texas Lawbook 50.
Ranked 23rd is DLA Piper, which opened in Houston in 2008 and expanded into Dallas more recently.
DLA Piper had 60 lawyers working in Texas in 2015. Today, it has 117. Five years ago, the global firm had $40.8 million in revenues from its Texas operations. In 2019, DLA's income from its Texas lawyers was $93.5 million – a 129% jump.
"The reason I joined DLA Piper was its commitment to growing in Texas," said DLA Piper managing partner in Dallas, Marc Katz. "We experienced record revenues and record profit across the board in 2019."
"The first 10 to 12 weeks of 2020 were significantly stronger than 2019," Katz said. "We've seen a slight drop off, as you would expect. We feel positive about the position of our firm to get through the next few months."
Editor's Note: This was the fourth in a series of articles.Below are articles that are yet to be published by The Texas Lawbook.
Monday, May 11: A Parallel Universe: Porter Hedges, Kelly Hart, Munsch Hardt, KRCL, Chamberlain Hrdlicka, Bell Nunnally
Thursday, May 15: The Elites: Who are they and how did they get there?
Monday, May 18: $1,500 an Hour Billing Rates? Look in the Rearview Mirror
Wednesday, May 27: Will $700 an Hour Law Firms Survive in Texas? Some GCs Pray that they do.