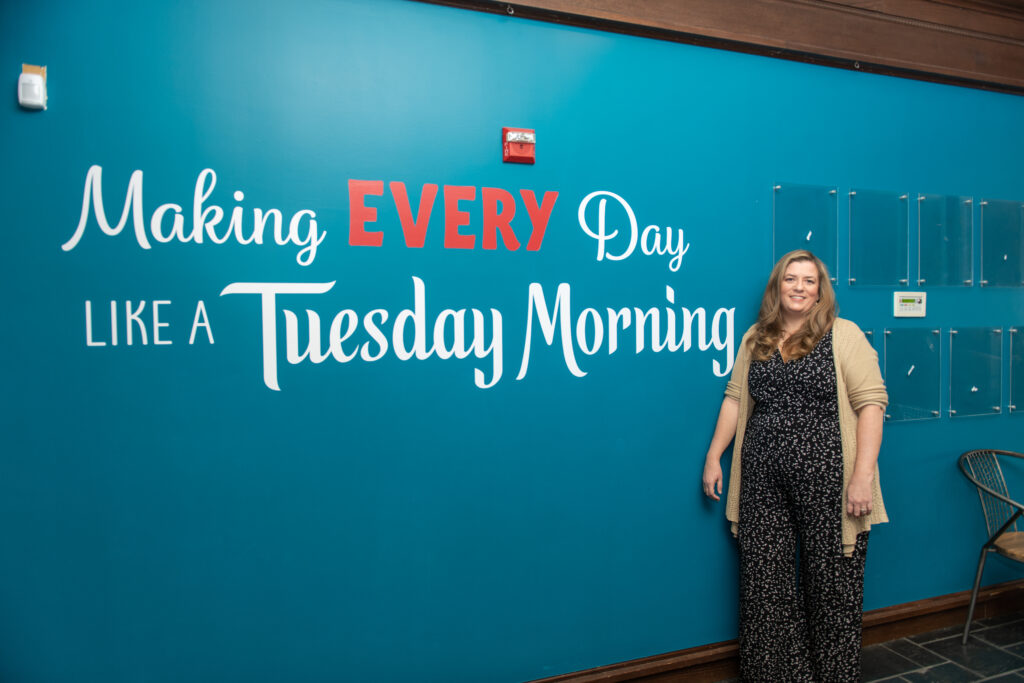 Jennyfer Gray knew no lawyers growing up, though she dressed up as a lawyer during junior high school — sporting glasses, blazer and a briefcase full of paper — and constantly read books that featured lawyers.
"Don't I sound like a fun kid?" she asked.
But she was 11 and traveling with her father to Cedar Creek Lake when she had an experience that led her to become a lawyer.
"My dad stopped at a prison once and made us get out and touch the fence as he told us that it was a fine line between right and wrong," she said. "Some people in the prison were innocent. They may have been in the wrong place at the wrong time with the wrong people, but they were innocent. I cried at the idea."
More than three decades later, Gray is the vice president, corporate secretary and interim general counsel of Tuesday Morning, a Dallas-based retailer that operates more than 450 stores in 40 states, reported 2022 revenues of about $749 million and employs 6,000 full-time and part-time staff.
Gray last year led Tuesday Morning, which has faced severe economic challenges like most retailers, through multiple financings and credit facilities, including a $110 million asset-based loan, and the transition to a new executive leadership team and corporate board.
"Jenny was the guiding force in orchestrating the legal complexities of the new debt structure, which involved several layers of secured debt," said Haynes and Boone partner Susan Wetzel.
The Association of Corporate Counsel's DFW Chapter and The Texas Lawbook have named Gray as the 2022 DFW Corporate Counsel Award recipient for General Counsel of the Year for a Small Legal Department (five attorneys or fewer).
Premium Subscriber Content: Click Here to read Mark's Curriden's Q&A with Jenny Gray, who shares about what she seeks in hiring outside counsel, diversity and pro bono.
ACC-DFW and The Lawbook will honor Gray and other 2022 DFW Corporate Counsel Award finalists tonight at the George W. Bush Institute.
"Jenny played a steadying role at Tuesday Morning during a particularly transformative period as the home goods and décor retailer navigated a global pandemic and economic headwinds," said Wetzel, who nominated Gray for the award. "Jenny has been a stable force as the company has undergone a tumultuous 2022."
Tuesday Morning, an off-price retailer specializing in name-brand, high-quality products for the home, hired Gray in 2018 to handle employment-related issues and general litigation.
"I saw a job posting," she said. "Since I grew up in Dallas, I remembered standing in line outside a Tuesday Morning to shop for sheets and towels."
Paige Montgomery, a partner at Sidley, said Gray's dedication to her clients is evident daily.
"Jenny's time at Tuesday Morning has been characterized by change," Montgomery said. "In just the last six months, she has coordinated an equity raise, faced significant changes in executive and board leadership and she handled the company's delisting with Nasdaq. Jenny has weathered all of this change with an unwavering focus on shareholder value and providing the absolute best legal advice for each situation."
Gray grew up in Duncanville. She went to college at Southern Methodist University where she majored in political science. In 1998, she earned a law degree also from SMU.
That year, the plaintiff's law firm Baron & Budd hired Gray to work on asbestos cases in South Texas.
"Without question Baron & Budd shaped me," she said. "I believed in the passion of the cause at Baron & Budd. It was a place of incredible growth. There was always something big happening, and you could get involved. Today, I still believe in being able to tell a story and explain what is happening by narrative.
"Baron & Budd allowed you to get trial experience fairly quickly," she said.
In 2004, Gray started her own law firm and then went in-house at FairPay Solutions in 2008 as lead litigation counsel — a position she held for five years.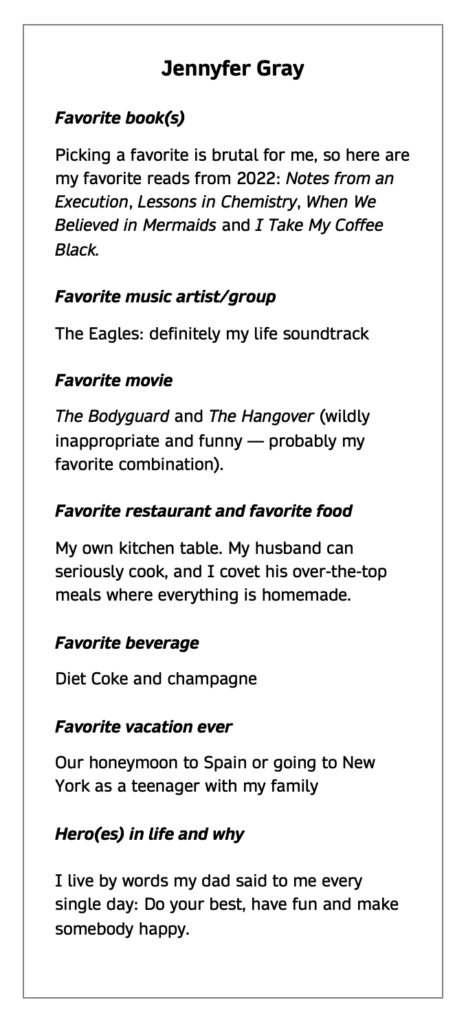 "It was a perfect transition, and I was able to take what I loved about litigation and apply it to a company," she said. "I had four children and wanted a consistent schedule."
Gray spent two years — from 2013 to 2015 — as the general counsel at Brinson Benefits and then two years at Riata Corporate Group.
"At the time, I really wanted to work for a publicly traded company," she said. "I wanted the experience with governance and reporting. Back to how much fun I must have been as a kid, I read all the rules when playing board games."
In 2018, Tuesday Morning made Gray its new kid in town. She started as senior corporate counsel handling labor and employment matters, but Tuesday Morning officials quickly added responsibilities and the title of associate general counsel.
The Covid pandemic hit in March 2020, which compounded financial issues for big box retailers.
"Jenny led Covid safety and regulatory compliance efforts, developed processes for Covid exposure, ran a distribution center and found creative and efficient ways to get products to the stores," said Wetzel, who leads Haynes and Boone's business transactions practice. "She continues to serve as the legal contact for the supply chain, which had to be revamped during the pandemic."
In May, Tuesday Morning filed for Chapter 11 bankruptcy protection, seeking to restructure its debt.
"The bankruptcy was all hands on deck," Gray said. "I worked on all of the employment issues that came up from the filing. Then, I became a 'chief researcher,' meaning I supported our external counsel in tracking down all of the information they needed for motions.
"It was a very busy time and there was no staying in a lane," she said. "You did whatever needed to be done so that the business could stabilize and continue to serve guests in the stores."
Tuesday Morning exited bankruptcy in December 2020, but tumultuous times continued. The company's operations still felt negative impacts from pandemic-related disruptions to the supply chain, reduced store traffic and a decline in sales due to inflation.
Gray said that the objective in 2022 was trying to "find a new normal and the new normal has remained full of change." She has had a busy year.
To bolster liquidity, Gray led efforts in May 2022 to refinance Tuesday Morning's existing asset-based loan credit agreement and entered into a new ABL facility, which included a $110 million revolving credit facility and two tranches of first-in, last-out term facilities. This financing gave the company the right to request additional term loans.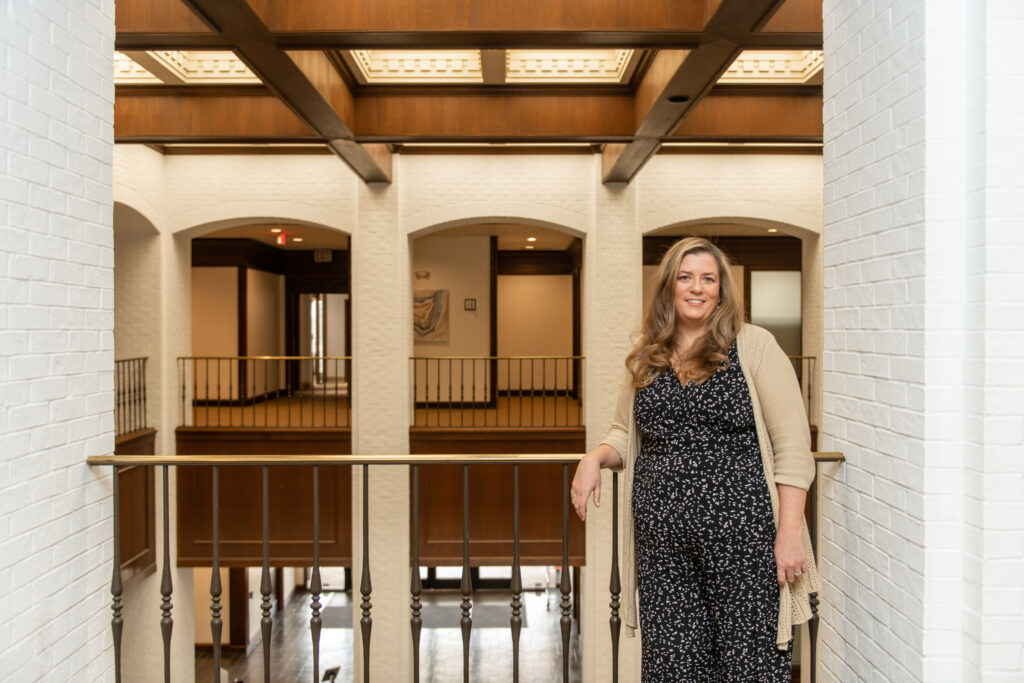 In June 2022, Tuesday Morning promoted Gray to interim general counsel.
The company experienced further financial deterioration in July. Gray worked with outside counsel in accessing $5 million of a delayed incremental loan.
In September, after months of extensive discussions, Tuesday Morning obtained additional financing by entering into a note purchase agreement with certain members of management and a special purpose entity formed by Retail Ecommerce Ventures and Ayon Capital, which provided a critical piece of $35 million in convertible debt financing.
Under terms of agreement, members of the special purpose entity were elected to the Tuesday Morning board of directors, which required other members to resign.
"To complicate matters, the Nasdaq Stock Market rules would have normally required stockholder approval before closing the private placement, but under Jenny's leadership the company requested and received a financial viability exception to the Nasdaq stockholder approval requirement," Wetzel said.
A delay requiring stockholder approval in securing approval of the issuance would have jeopardized the financial viability of the company, she said.
"Jenny worked with outside counsel to update and educate the board about negotiations for the private placement," Wetzel said. "She ensured that all relevant parties were looped in on operations and compliance requirements of the new credit agreement and bank covenants and disclosures."
In November, Tuesday Morning's CEO Fred Hand and two other key members of the executive team announced their retirements. Gray successfully negotiated the transition of the executive team and the employment agreements for the incoming CEO Andrew Berger and other executives.
"Jenny is whip-smart and able to deliver tough advice clearly, but gently," said Sidley partner Paige Montgomery. "Her attention to detail and issue-spotting abilities make her an excellent GC because she is able to quickly identify issues, troubleshoot solutions, and identify a path forward to meeting business goals."
Gray said that 2023 is shaping up to be another year full of "uncertain financial times especially with the discussions surrounding a recession increasing" and that she and her team may need to take it to the limit one more time. There are reports that Tuesday Morning may need another visit to Chapter 11 to restructure more of its debt.
Strategically, Gray sees things in the long run.
"GCs need to be ready to support the business and pivot as financial obligations demand," Gray said. "2023 will be a time of doing more with less resources while there are competing higher business costs and the demand for legal support increases."
Haynes and Boone partner Sakina Rasheed Foster said that Gray is an example of GCs leading "with positivity and empathy" even during extremely difficult times.
"Regardless of how complex or contentious a matter may be, Jenny is able to cut through the noise and get to the core of what needs to be done," Foster said. "Even in the most stressful situations, she remembers to lead with civility and inspires each person on her team to do their best by leading with grace. And she does all of this while juggling being a proud mother to six kids."
Angela Zambrano, a partner at Sidley who co-leads the firm's Dallas office, said Gray has amazing personal relationships.
"She is the kind of person that you remember exactly where you met her because she is so special," Zambrano said. "When you are with her, she is singularly focused on you. She is a fiercely loyal supporter and friend. On the other hand, don't cross her. She doesn't tolerate fools or frauds."