The top firms in Texas corporate law continued to thrive in 2022, the most normal year since the Covid-19 pandemic.
The Texas Lawbook 50, our annual ranking of firms based on Texas revenues, raked in a record $8.6 billion in 2022 — $610 million more than the prior year, a 7.6 percent jump.
Thirty-eight of the Lawbook 50 firms scored higher revenues in their Texas offices last year than in 2021. Thirty-five of them achieved record revenues in 2022.
The new data show Texas' legal market still had plenty of gas in the tank after racing through 2021 at breakneck speed, increasing Lawbook 50 revenues by a phenomenal $1.14 billion, or 17.6 percent.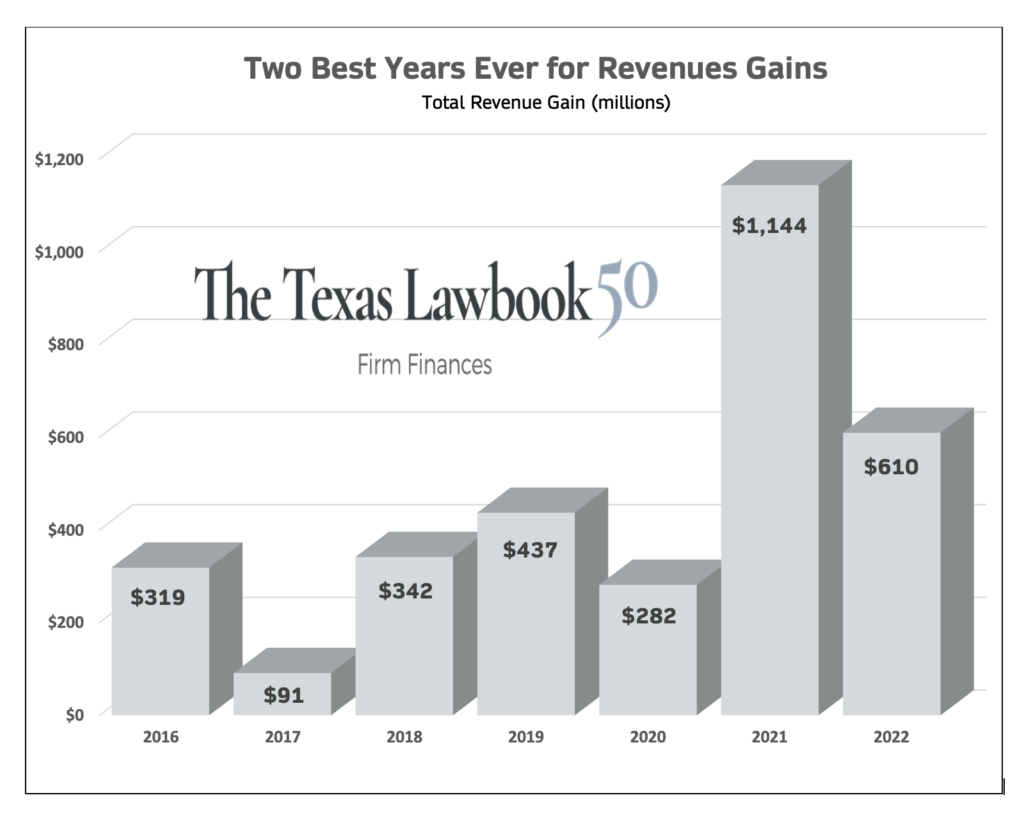 Chart 1
Texas corporate law roared to new heights because of strong demand across the board, with work generated by headline events like the Winter Storm Uri litigation, the enactment of the Inflation Reduction Act, which spurred a considerable amount of transactional work in the energy industry, and a steady flow of M&A activity, including a handful of mega-transactions.
"I think we're lucky to be in the state of Texas, and I think Texas will outshine the rest of the country for some time to come," said Wade Cooper, managing partner at Jackson Walker, which grew Texas revenues by 16.3 percent in 2022.
Firm leaders told The Lawbook they stayed busy with public and private infrastructure, conventional and renewable energy, private equity-driven M&A and two of the most active patent litigation courts in the country.
"We had another record in 2022, as nearly all practice groups stayed incredibly busy," said Yvette Ostolaza, chair of the management committee at Sidley, which saw its Texas revenues increase by 22.4 percent in 2022. "We are still growing in Texas. We are bullish on the Lone Star State."
Law firms in Texas hired a near-record number of additional lawyers in 2022 citing the demand for legal work from companies doing business in Texas. The Lawbook 50 headcount rankings, published last month, showed leading corporate firms employed 7,990 lawyers in 2022, a net gain of 290 lawyers from the previous year. The record was set in 2021, when the Lawbook 50 added 301 lawyers.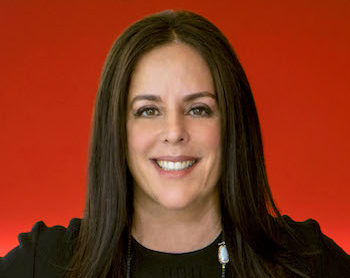 "We are still growing in Texas. We are bullish on the Lone Star State."
— Yvette Ostolaza, Sidley Austin
"Texas performed well and outperformed other regions," said Kent Zimmermann, a principal at the Zeughauser Group, a strategic advisor to law firms. "That has to do with strength in energy and evergreen practices that aren't tied to the ups and downs of the economy. Unlike other places, most of the firms in Texas aren't so heavily weighted toward transactional work."
Firm leaders and industry analysts regard 2021 as the second of two abnormal years for the law business. In early 2020, the global pandemic hit, and its toll included closed law offices, a near elimination of jury trials, ravaged businesses and an economy in a tailspin.
The Lawbook 50 managed to increase Texas revenues by delivering legal services remotely to companies, large and small, that sought legal counsel to deal with the turmoil of pandemic-related disruptions.
Offices reopened and in-person client meetings resumed in 2021. Corporate firms experienced a great surge in hiring and significantly raised their hourly rates to meet an extraordinary demand for legal services, especially involving corporate transactional work. The result: 49 of the Lawbook 50 firms beat their Texas revenues from 2020.
'Second Best Year Ever'
Then came 2022, the most normal year since 2019 and the second-best year for the Lawbook 50 in terms of net gains in lawyer headcounts and revenues in Texas.
The year's new business grew by the equivalent of adding another Vinson & Elkins, the state's second largest firm. While 2022's $610 million revenue growth pales in comparison to the $1.1 billion in 2021, it is at least $174 million more than every other year dating back to 2016 (chart 1).
In 2021, 49 of the Texas Lawbook 50 increased their year-over-year revenues in Texas. In 2022, it was 38 of the 50.
"We are extremely pleased with the results in 2022 — our second-best year ever," said Sam Danon, who took over as Hunton Andrews Kurth's managing director last month. "Going into the year, we knew we couldn't replicate the historic year that was 2021."
Others agree.
"I think we're lucky to be in the state of Texas, and I think Texas will outshine the rest of the country for some time to come."
— Wade Cooper, Jackson Walker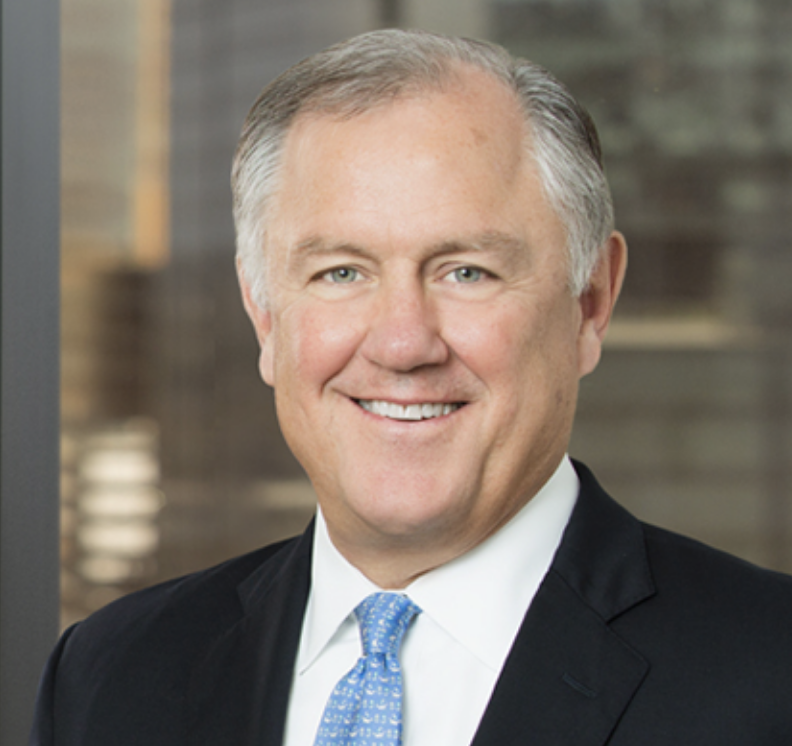 "You have to take a step back and look at the two pandemic years," said Scott Barnard, partner in charge of Akin Gump's Dallas and Fort Worth offices. "Our expectation for 2022 was a return to normal, and that's what we saw."
Normal looks better in Texas than elsewhere. Michael McKenney, managing director of Citi Private Banking's Law Firm Group, says his surveys of 175 firms across the nation indicate revenues among big corporate law firms were up 2.3 percent in 2022. His surveys also found billable hours per lawyer down 6.7 percent nationwide — a bit of a concern.
According to McKenney, the big corporate firms saw an average increase of 8 percent in spending, including compensation, travel, marketing and development. "The revenue gains are getting dwarfed on the expense side," he said.
In a booming market, Texas corporate law firms say they faced similar pressures on the expense side of the ledger.
"We spent more money on our people, which we don't mind at all," Cooper said.
Kirkland Still No. 1
Two years ago, Chicago-founded Kirkland & Ellis did something many thought impossible. It vaulted over V&E to become the first out-of-state firm to rank No. 1 on the Lawbook 50's revenue list. In 2022, Kirkland held onto the top spot for the third straight year as its Texas revenues rose to $780 million, up 5.4 percent from $740 million in 2021 (chart 2).
"The firm's Texas lawyers operated on all cylinders in 2022," Kirkland partner Andy Calder said. "Our transactional lawyers stayed busy — as The Lawbook reported, we did more deals last year than any other law firm in Texas. And our litigation practice has been very active."

Chart 2
Looked at one way, Kirkland's growing revenues by $40 million points to another stellar year. Only five Lawbook 50 firms added more Texas business in 2022.
Kirkland's success in Texas puts that $40 million in a different perspective. On a meteoric rise after opening its first Texas office in 2014, the firm added revenues in big chunks — $212 million (up 40 percent) in 2021, $138 million (35 percent) in 2020, $127 million (68 percent) in 2018. The average annual gain from 2016 through 2021 was $103 million.
"We are still in growth mode, but definitely not the explosive growth we experienced in past years," Calder said. "We are normalizing our growth, growing more organically."
V&E remained in the second spot with a 6.1 percent gain, pulling in $619.3 million in Texas revenues. V&E trailed Kirkland by $160 million in Texas revenues but took in $212 million more than No. 3 Norton Rose Fulbright, which surpassed $400 million in Texas revenues for the first time.
Lawbook 50 Big Gainers
Dallas-based Jackson Walker, which has all its operations in Texas, boosted revenues by $56.5 million to jump over Baker Botts and claim fourth place at $402.3 million, up more than 16 percent.

Chart 3
"It was a question of hitting on all cylinders," Cooper said.
Sidley's revenue growth totaled $56 million, pushing the firm up two places to No. 8, with revenues of $306 million, a gain of 22.4 percent. Twelfth in 2021, Latham & Watkins moved up to No. 10 after increasing revenues nearly 24 percent — from $219 million to just above $271 million.
"We have seen a lot of companies taking advantage of the [Inflation Reduction Act] and a lot of growth around private equity and infrastructure," said Tim Fenn, managing partner of Latham's Houston office. "They go hand in hand."
"We are still in growth mode…We are normalizing our growth; growing more organically."
— Andy Calder, Kirkland & Ellis
Two other firms – Gibson Dunn and O'Melveny & Myers – reported big jumps in Texas revenues. Gibson Dunn led all firms with an increase of $69 million — from $188.7 million in 2021 to $257.7 million in 2022 (chart 3). The firm's ranking improved to 11th, three spots higher than the previous year.
Los Angeles-founded O'Melveny & Myers opened three Texas offices within a year — Dallas and Austin in 2021 and Houston in May 2022. The firm hired an array of top-flight legal talent. In its first year, the firm did $15 million in Texas business, then jumped to $66.2 million in 2022. The $51.2 million gain was enough to earn O'Melveny a spot in the Lawbook 50 in only its second year — and to provide a possible counterpoint to the notion Texas doesn't have room for additional national firms.
"It was important for us to not just dip a toe into the water," O'Melveny Dallas-based partner Tim Durst said. "We had to demonstrate that there was a real commitment to Texas. The reception by both clients and the talent market has been warm."
Lawbook 50 Quick Hits
O'Melveny's sizzling debut led the Lawbook 50 with a 342 percent increase in revenues — a number that even Kirkland didn't achieve in its early years in Texas. Next on this list are McDermott at 48 percent, Gibson Dunn at 37 percent and Orrick at 35 percent (chart 4, top panel). Susman Godfrey led a group of seven other firms with gains that exceeded 20 percent. Overall, 20 firms saw double-digit revenue increases.
Chart 4
Among the dozen firms with declining revenues in 2022, eight saw declines of more than 5 percent (chart 4, bottom panel). Three were at 20 percent or more – Clark Hill at 20.4 percent (fell seven spots from 2021), Weil Gotshal at 24.2 percent (12 spots) and Gray Reed at 28.5 percent (14 spots).
Some other tidbits from the new data:
In general, the bigger firms and smaller ones both did well in 2022. The top half of the Lawbook 50 gained 7.9 percent and the bottom half 6.5 percent.
For the second straight year, every firm in the Lawbook 50 Top 10 increased Texas revenues. As a group, these giants saw revenues grow $317 million, or 8.4 percent, in 2022 and accounted for nearly 48 percent of the $8.6 billion total.
The second 10 did almost as well as the top 10, increasing revenue by 7.9 percent. Gibson Dunn and Susman Godfrey accounted for three-quarters of the tier's $145 million gain.
The 10 firms at the bottom of the Lawbook 50 did best of all, with a rise of 19.5 percent. The standout was O'Melveny, which contributed half of the group's $101 million in added revenue. Without the newcomer, the bottom 10's gain was 9.8 percent.
The middle market was mixed. Firms 21-30 saw revenues increase 5.6 percent. However, the next 10 had a collective decline of 1.3 percent.
Five corporate law firms – Susman Godfrey, McGuireWoods, Polsinelli, O'Melveny and Perkins Coie – made the 2022 Lawbook 50 after being absent in 2021.
Five firms left to make room in the 2022 ranking: Revenues at Willkie Farr and Sheppard Mullin weren't sufficient to make the Top 50. We didn't receive financial data on Kane Russell Coleman Logan, K&L Gates and Bell Nunnally.
A Note on Methodology
The Texas Lawbook surveyed more than 70 law firms operating in Texas regarding their headcount, total revenues, revenues per lawyer and profits per equity partner. Most firms provided the requested data. Other law firms provided simple lawyer headcount and RPL, which were used to calculate Texas revenues. The Lawbook also used other sources, including interviews with key partners, former partners, legal industry analysts and data from publications such as American Lawyer.
This is part four in the Texas Lawbook 50 series of articles. Past articles include:
April 19: Corporate firms in Texas continued to add lawyers in 2022 at a near record pace
April 10: The Big Three – Baker Botts, Norton Rose Fulbright and V&E – and their 24 journeys from top of the mountain, battling for survival and extraordinary success and profits
April 6: Susman Godfrey looks to its 40 year history and has best financial year ever
Still to Come:
The LA Connection: Three corporate law firms founded in Los Angeles – Latham & Watkins, Gibson Dunn and O'Melveny & Myers – are three of the top five fasting growing corporate law firms in Texas. All three have plans for much more growth.
Texas-Headquartered Firms: From Bracewell to Haynes and Boone and Jackson Walker to Winstead and 10 firms in between, The Lawbook examines their strategies, their finances and their futures.
The Texas Elites: Using two metrics – revenues per lawyer and profits per partner – The Texas Lawbook will examine the specifics on how a handful of law firms have broken away from their peers.
The 2023 Outlook: Texas corporate lawyers discuss the first four months of 2023 and what they predict for the rest of the year.