By Mark Curriden, Senior Legal Affairs Writer
mark.curriden@texaslawbook.net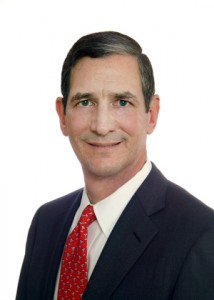 Baker Botts announced Tuesday that Dallas corporate law partner Andrew Baker is its new managing partner, effective April 1.
Baker, who is not related to the firm's named partner, Judge James A. Baker, specializes in capital markets, initial public offerings, mergers and acquisitions. His clients have included Halliburton, Pennzoil, Goldman Sachs, Kimberly Clark, MetroPCS and Electronic Data Systems.
A 1979 graduate of Cornell Law School, Baker will be the 14th managing partner in the 172-year history of Baker Botts. Baker joined the law firm in 1979 and helped start the Dallas office in 1985.
Baker was unavailable to comment Tuesday. However, in a written statement, he said, "During my career, I have been privileged to participate in the firm's growth, while at the same time gaining a genuine appreciation of its heritage and the importance we place on contributing to the quality of life in the communities where we work and live."
The firm's press release stated that Baker will relocate to Houston when he assumes the position of managing partner.
Baker succeeds current managing partner Walter Smith, a corporate lawyer based in Houston who has been the firm's managing partner for the past decade.