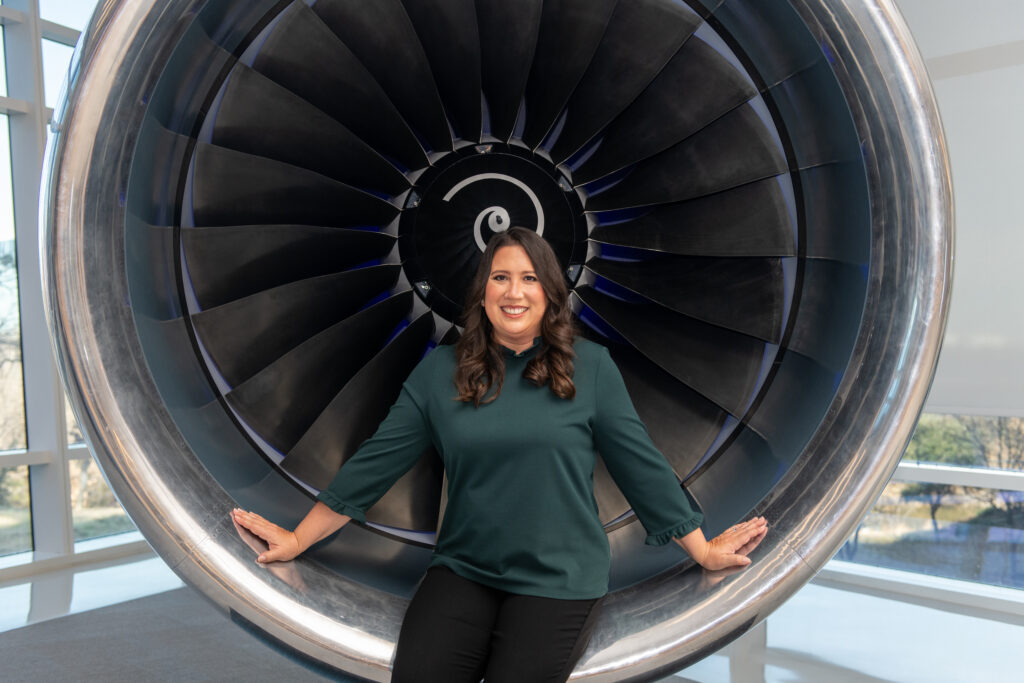 Charlene Wandrisco, Managing Director and Senior Counsel American Airlines
For their work at American Airlines, colleagues Charlene Wandrisco and Bruce Wark are recipients of the 2022 DFW Corporate Coursel Award for Senior Counsel of the Year for a Large Legal Department. For details about their nomination, click here.
Charlene Wandrisco was born in Irving, Texas, only miles from DFW Airport. Her father was a native Texan and an engineer for a contractor on a project in Taiwan, where he met her mother, who is Chinese. They married and her mom moved to the U.S. where she worked for a company called Fast-Tax, which was later acquired by Thomson Reuters.
Wandrisco's father died of a heart attack when she was 12.
"My mother would tell me that I always had to have an ability to earn and support myself because you never know what life will throw at you," she said.
The only lawyer in the Wandrisco family is her uncle, an estate planning attorney.
"What I found inspiring about my uncle is that this is his second career. He did not go to law school until he was in his 40's," she said. "That's the great thing with the law, it's never too late to jump in if you are willing to do the work. I think that is what put the idea in my head."
Premium Subscribers: For a Q&A with Charlene Wandrisco regarding what she looks for in outside counsel, the diversity shortfall in legal profession and her best day at American Airlines, click here.
"It's cliché, but my Asian mom always said I should be a doctor or a lawyer," she said. "So, my other thought was to be an orthodontist. I got a job with my dentist when I was 16. It lasted only two hours. They had me assist on a tooth extraction and seeing all the blood made me pass out. I knew then that I could never be in the medical field."
Wandrisco went to college at Southern Methodist University where she earned a degree in public relations. Her first job was Alexander Ogilvy PR, which she said was a lot like working at a law firm.
"You had clients and billing matters and lots of writing," she said. "As a young professional, it was great training ground for how to deal with clients."
Thomson Reuters hired Wandrisco for its corporate communications department, which involved working directly with senior management writing for investor relations and annual financial reports.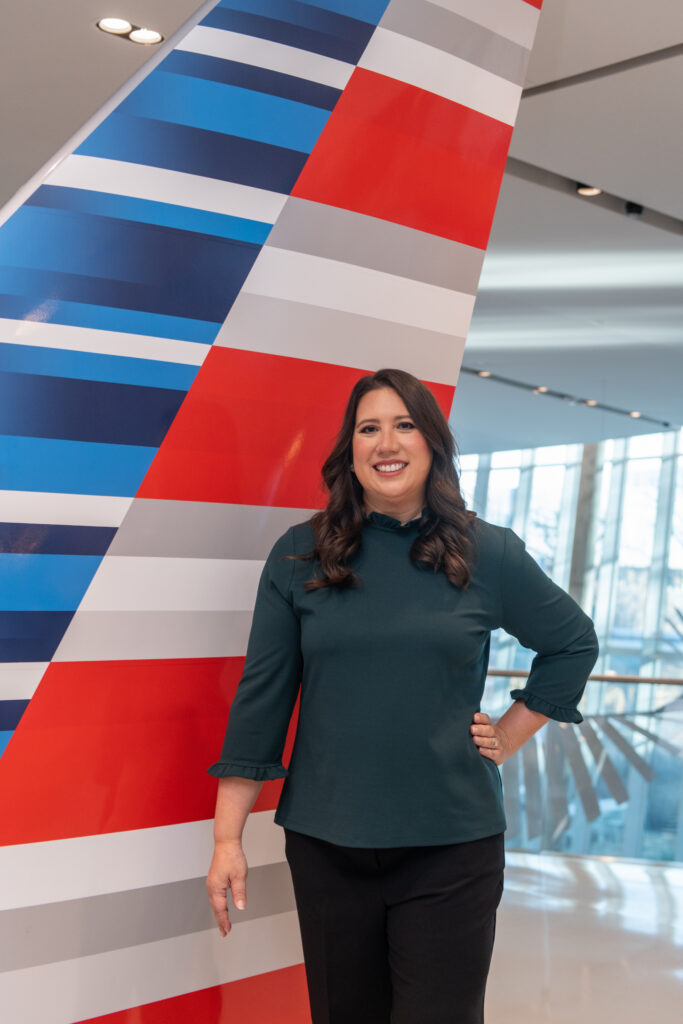 It, too, was a "great training ground for being a future lawyer," she said.
Wandrisco's decision to become a lawyer occurred Christmas morning 2004 when she was 27.
"I had been married to my husband for about a year when I woke up on Christmas morning and declared to him that I was going to take the LSAT in February and start school in August," she said. "I think he probably thought I was crazy, because who does that? I do look back and think I was a bit crazy. But it all worked out.
"That was his first indication that he should take me seriously when I say I am going to do something," she said. "I credit him with who I am today. He not only worked and paid for law school for me but also had to care for our newborn when I was in school at night."
Wandrisco started law school while working full time at Thomson Reuters, which also allowed her to get a major discount on books from Westlaw.
"And just because I didn't have enough other things going on, I decided it would be a great time to have a baby," she said. "I got pregnant in my first year of law school."
At the end of her first year of law school in 2006 at SMU, the career services department posted a summer internship opportunity at American Airlines. She applied and got the internship. She spent half the summer in AA's corporate transactions section and the rest in corporate finance.
"There is a saying in the airline industry that once you start working in it, you get jet fuel in your blood," she said. "I truly believe that. The industry is so fascinating, and I am never bored at my job. There is a new challenge every day with what we do. I drive past DFW Airport on my way to and from work every day, and I get such a sense of pride when I see our big airplanes parked at the gates and taking off. "
Wandrisco graduated from the SMU Dedman School of Law in December 2008 and started working in the corporation law practice at Jackson Walker the following year.
'Fun — Yet Sometimes Scary'
In 2015, Wandrisco found her way back to the legal department at American Airlines.
"I just fell in love with the company and knew I wanted to end up at American," she said. "But I also knew I had to get some years under my belt before I would be able to come back and work in the legal department, so that was always the end goal."
Wandrisco remembers her first project — a contract negotiation for amenity kits.
"I had no idea what those were — they are the bags given in certain classes of the plane which contain eye masks, toothbrush, toothpaste," she said. "I was assigned to do all the legal work for our purchasing and procurement department, and it was a great way to get to know the company. That department works with almost every other business unit in the company. So, I got a great introduction to the airline industry from it."
Lawyers at American say Wandrisco's work during the Covid pandemic was critical.
The work she did helping to obtain the $10 billion securities offering based on the AAdvantage loyalty program was crucial to keeping the airline out of bankruptcy.
"It gave the airline breathing room to be able to make it through Covid," Wandrisco said. "We were losing an incredible amount of money each month back in 2020, and this transaction really allowed the airline to continue forward with liquidity to weather that time."
As the lawyer handling AAdvantage Loyalty, OneWorld Alliance, all IT tech transactions, purchasing and procurement, human resources and corporate real estate, Wandrisco had to renegotiate almost all of our agreement with vendors, partners and airports.
"I give our business teams credit for making this happen, but there was so much legal work on the back end to make sure we were helping provide the tools and services for not only getting the airline back to full operation," she said. "Also, assisting our customers and helping them navigate in this new Covid world where there were different regulations and requirements in every country down to sometimes different cities within the U.S."
"It's been fun — yet sometimes scary — to jump into areas such as tech transactions to learn a whole new side of the business. But I think one of my strengths is being able to adapt and learn quickly," she said.
Aiyar said Wandrisco has "made a significant impact on AA and our team."
"Charlene has led the negotiation of hundreds of agreements to support our people, including health and welfare plan providers for all frontline and management employees," said Aiyar, who was awarded the 2020 DFW Corporate Counsel Award for General Counsel of the Year. "She has led deals with key brand and technology partners to improve our customer experience, including innovative biometrics for baggage, boarding and check-in and state of the art security equipment in partnership with TSA."
Aiyar appointed Wandrisco to chair the diversity, equity and inclusion committee for American's legal department and she also serves on the steering committee for the State Bar of Texas' Minority Counsel Program.
"Charlene heads American's efforts to lead the aviation industry in hiring, engaging and training the best and brightest talent for growth and ensuring American's team reflects the diversity of its global customer base," said Ostolaza.