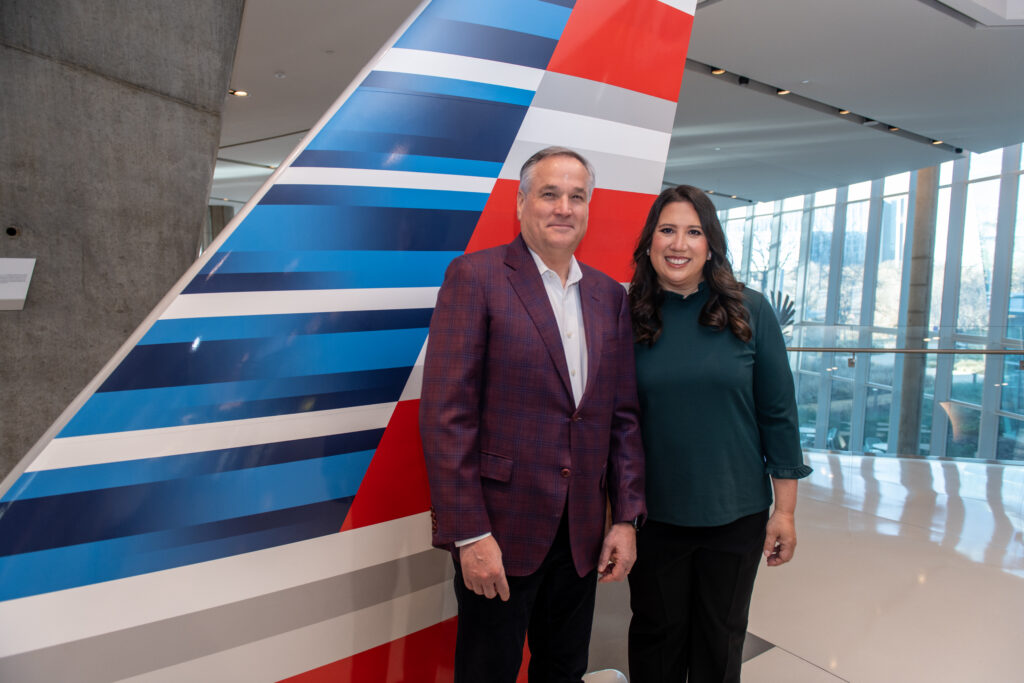 Bruce Wark and Charlene Wandrisco
American Airlines Deputy General Counsel Bruce Wark and online airline ticket distributor Sabre Corporation have had a long, complex, love-hate and highly litigious three-decade relationship.
When Wark joined American's legal department in 1993, the airline and Sabre were sister companies, jointly owned by parent AMR. As a young trial lawyer specializing in antitrust litigation, Wark represented Sabre in two major lawsuits in the 1990s.
After AMR spun off Sabre in 2000, disputes between the companies arose from the start. Since then, Wark has represented American in more than eight major litigation matters against Sabre.
"The American Airlines/Sabre relationship had always been complicated — both siblings from the AMR family who needed each other and had interests that were fundamentally opposed," Wark said. "There was plenty of animosity built up."
Wark and American went to court against Sabre in 2022 in two separate "incredibly important and fiercely fought trials" that forever imprinted Wark's already deep legacy on the airline and achieved two significant operational victories for the nation's largest airline.
A 90-second walk down the hall from Wark's office at American's new $250 million Fort Worth headquarters sits American Airlines Managing Director and Senior Attorney Charlene Wandrisco, who spent 2022 finalizing multiple partnerships and programs designed to expand its global market share.
In February, Wandrisco led the legal department's role in redesigning American's frequent flier and loyalty program. In May, she played a primary role in the airline's new partnership with Microsoft in introducing a cloud platform that streamlined American's internal operations and improved travel experiences for customers. And in June, Wandrisco handled the legal work strengthening the airline's collaboration with federal authorities to create a mobile identification pre-check.
Wandrisco, who played a critical role renegotiating contracts with vendors and partners during the 2020 Covid-19 pandemic shutdown, was called upon for extra duty in 2021 and 2022 as air travel returned.
"It was unprecedented, and I am so proud of how we handled it in the face of complete uncertainty," she said. "The next biggest challenge was ramping back up at record speed. No one knew when the lockdowns would end or when travel would pick back up. But when travel did start back up, it was like drinking out of a firehose."
"There was so much legal work on the back end to make sure we were helping provide the tools and services for not only getting the airline back to full operation but to also assist our customers and help them navigate in this new Covid world where there were different regulations and requirements in every country down to sometimes different cities within the U.S.," she said.
The Association of Corporate Counsel's Dallas-Fort Worth Chapter and The Texas Lawbook point to the extraordinary achievements of Wandrisco and Wark in awarding them the 2022 DFW Corporate Counsel Award for Senior Counsel of the Year for a Large Legal Department (21-plus lawyers).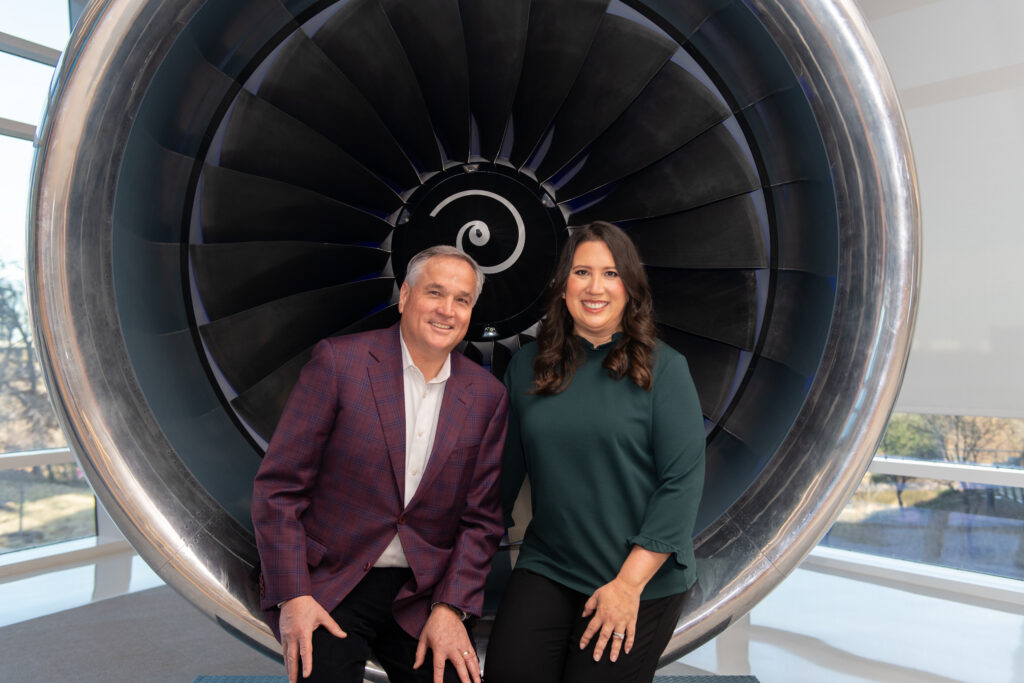 Wark and Wandrisco were nominated separately for the award, but an independent three-judge panel reviewed nearly a dozen nominations and voted to give the Senior Counsel of the Year honor jointly to the two American Airlines in-house counsel.
ACC DFW and The Lawbook are honoring Wandrisco, Wark and other 2022 DFW Corporate Counsel Award finalists at a ceremony Jan. 26 at the George W. Bush Institute.
"Two years after the first lockdowns, American Airlines faced an almost greater challenge in meeting the pent-up demand for travel. Charlene focused on meeting the suddenly high level of travel demands and she produced extraordinary results," said Sidley management committee chair Yvette Ostolaza, who nominated Wandrisco for the award.
"On the heels of two hyperactive years in deals for American in 2020 and 2021, Charlene turned her focus toward enhancing and maintaining superior quality management for the airline," Ostolaza said. "This has involved directing the continuation and development of partnerships and programs already in place while exploring and solidifying new partnerships and events in 2023."
Lawyers at four different law firms — Kelly, Hart & Hallman, Latham & Watkins, O'Melveny & Myers and Yetter Coleman — each nominated Wark for the Senior Counsel of the Year honor.
Yetter Coleman founding partner Paul Yetter, who worked with Wark on the Sabre litigation, said no industry was more severely impacted by Covid than airlines.
"A dogged and skilled litigator, Bruce has been a key player on that road to recovery, protecting American's contractual interests and leading two significant antitrust trial teams for American in 2022," Yetter wrote in nominating Wark. "At each turn, he skillfully built and guided trial teams to protect American's important business interests, including prevailing in litigation against the country's most powerful airline ticket distributor, Sabre, resulting in increased innovation in air travel distribution."
Yetter and others say that Wark does his best work under pressure.
"Bruce is like the captain of a 787 flying through stormy weather — focused, calm and confident, leading his crew of in-house and outside lawyers in piloting around danger and landing the plane safely," Yetter said. "The airline industry is incredibly complex and insanely competitive. Bruce can fit together the various pieces, see down the road and find the best legal strategies to protect American's interests now and in the long term."
Andrew Frackman, a partner at O'Melveny & Myers, said Wark is a wonderful lawyer with deep expertise in the airline industry and deep knowledge of antitrust law.
"Bruce has the perspective and experience to understand what is important and what is not," Frackman said. "And the patience and experience to recognize that litigations — at least, antitrust cases — are long and complicated, and that the ultimate outcomes do not rise or fall on incidental events in the course of a case. He never overreacts."
American Airlines Chief Legal Officer Priya Aiyar told The Texas Lawbook that Wandrisco and Wark share characteristics that make them successful and valuable: They have a tremendous knowledge of the law and they know and love the airline industry.
"Bruce is without peer in his deep understanding of the airline industry, its economics and its competitive dynamics," said Aiyar. "He is not just a legal advisor but a true partner to his business colleagues as they seek to grow and transform American's business, and a key strategist behind our network, partnerships and distribution.
Aiyar said Wandrisco is a "powerful champion of American's culture" and is "passionate about our product and brings that to her work every day."
"Charlene's first priority in every matter is creating value for American — rather than simply managing the legal issues of the day," Aiyar said. "She has a deep understanding of our business and industry, has built strong relationships throughout our organization and brings practical solutions to our toughest commercial problems."
Aiyar points out that Wandrisco played a key role in American obtaining $10 billion in financing during the pandemic by using AAdvantage loyalty program as backing to obtain the largest securities offering in the history of aviation, which helped the airline survive the plunge in air travel in 2020. Wandrisco handled the legal work related to loyalty program.
Wandrisco said she has had the privilege of working with Wark only a few times and said he "elevates everyone in the room."
"Bruce has great business sense — he's been in the industry for a long time, so it's like he can predict what will happen next and he's always right," she said. "That experience is key, and I learn something every time I see him work. It also helps that he's just a really great guy with a terrific sense of humor."
Charlene Wandrisco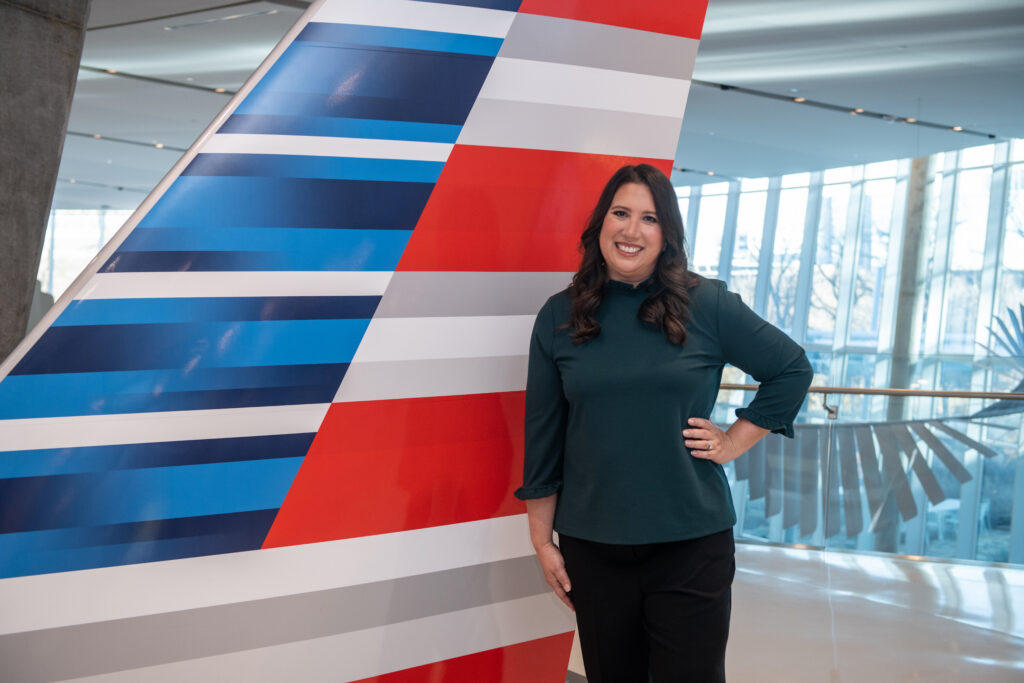 'You get jet fuel in the blood'
Charlene Wandrisco was born in Irving, Texas, only miles from DFW Airport. Her father was a native Texan and an engineer for a contractor on a project in Taiwan, where he met her mother, who is Chinese. They married and her mom moved to the U.S. where she worked for a company called Fast-Tax, which was later acquired by Thomson Reuters.
Wandrisco's father died of a heart attack when she was 12.
"My mother would tell me that I always had to have an ability to earn and support myself because you never know what life will throw at you," she said.
The only lawyer in the Wandrisco family is her uncle, an estate planning attorney.
"What I found inspiring about my uncle is that this is his second career. He did not go to law school until he was in his 40's," she said. "That's the great thing with the law, it's never too late to jump in if you are willing to do the work. I think that is what put the idea in my head."
"It's cliché, but my Asian mom always said I should be a doctor or a lawyer," she said. "So, my other thought was to be an orthodontist. I got a job with my dentist when I was 16. It lasted only two hours. They had me assist on a tooth extraction and seeing all the blood made me pass out. I knew then that I could never be in the medical field."
Continue the full profile of Charlene Wandrisco here.
Bruce Wark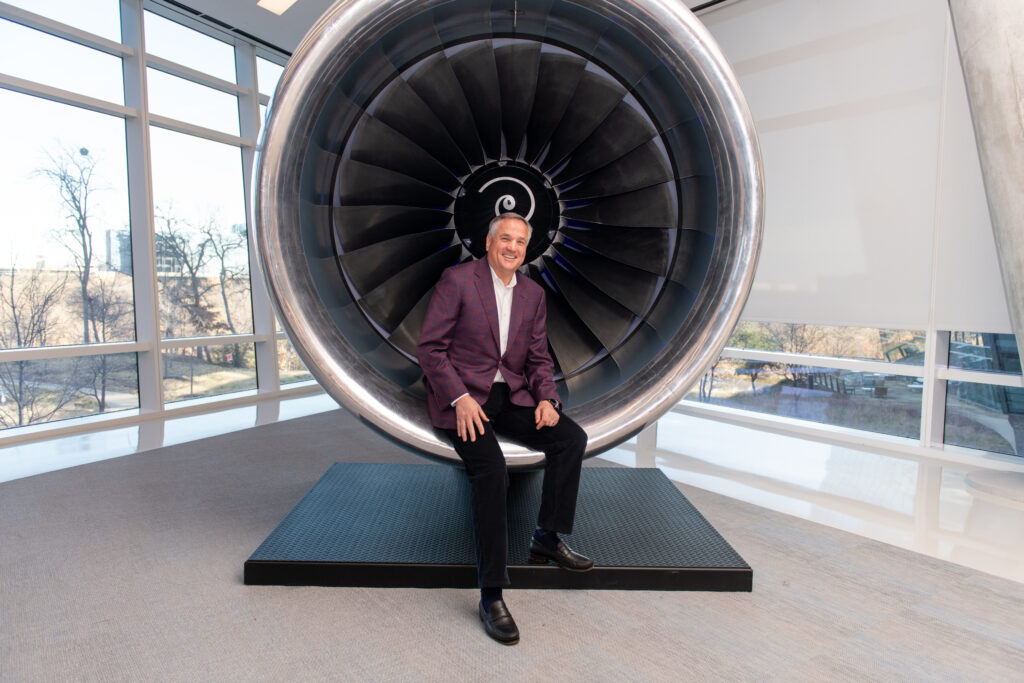 'No shortage of stories, trying times, hard fought cases'
Bruce Wark is 62 and was born in Pueblo, Colorado. His father, Jim Wark, father was a Navy pilot, mining engineer at CF&I Steel, which was the first steel company west of the Mississippi, and award-winning aerial photographer. His mother, Judy Wark, was a housewife and mother of four boys.
As a boy, Wark rode in smaller prop planes with his father.
"My first flight in that type of aircraft was in a Citabria, a plane designed for aerial acrobatics," he said. "At that time, my father was resurrecting skills he learned in the Navy, and shortly thereafter bought a Pitts biplane for aerial competitions and shows. He later sold that plane for a Husky, a bush plane that became the platform for his aerial photography."
Wark received a degree in economics at the University of Denver in 1983, but he wanted postgraduate degree.
"The choice in my mind was between law school or a doctorate degree in economics," he said. "I decided law school was the more practical choice. At that time, I did not know you could make so much money being an expert witness."
After earning his law degree from Georgetown University Law Center in 1986, he spent two years practicing litigation at Mayer Brown and then five years at the Denver firm David Graham & Stubbs.
Continue the full profile of Bruce Wark here.