North Texas Giving Day is here. If you're wanting to give but are unsure of where to direct your finances, The Texas Lawbook has got your back.
Last week we published a list of 21 charities to consider donating to on Thursday, Sept. 21, which commemorates the nation's most popular day of the year for community giving. And today, we re-run that list and highlight several more, including Texas lawyer-founded nonprofits and organizations that are close to the hearts of some fellow Lawbook staffers.
The themes of this list are tailored to some of the causes lawyers tend to care about the most — advocating for the vulnerable, leveling the playing field for access to justice, stabilizing the housing crisis, improving the diversity pipeline in the legal profession, helping immigrants, combating human trafficking, providing educational opportunities to kids in need, supporting suicide prevention efforts, serving veterans and giving a home to furry friends in need.
Scroll below to learn about each featured charity, how to donate and why some of the causes are close to the hearts of a handful of well-known figures of the Texas legal community, as well as one that has made a significant impact in my own life.
Lawyers who commented on their charitable passions include a former Texas Rangers general counsel, a current GC of a major telecommunications company, a high-ranking oil executive and partners at Shearman & Sterling, Thompson Coe, K&L Gates, Reese Marketos and Holland & Knight.
Plus: A legal recruiter is willing to match up to $100,000 if you donate to her nonprofit of choice.
The Updated List
Housing Stability
Housing Crisis Center — Founded in 1978, this organization has a mission to prevent homelessness and stabilize those at risk in decent, affordable and permanent housing as well as empower them to solve their own housing problems in the future. Housing Crisis Center does this by dividing its services into two pillars: homelessness prevention and homeless assistance.
The homeless assistance program supports the homeless through two housing programs HCC offers: permanent supportive housing and rapid rehousing. Permanent supportive housing helps chronically homeless individuals who are disabled and suffer from mental illness and addiction concurrently. A significant portion of these individuals are veterans. Rapid rehousing provides a home to newly homeless families with children for up to a year. HCC also provides coaching services to the families it works with to help them gain and maintain employment and gain personal finance skills.
The homelessness prevention program offers a landlord/tenant legal clinic, which is a partnership between HCC, Legal Aid of Northwest Texas and the Dallas Volunteer Attorney Program that advises clients on housing legal issues and informs them of their rights as a tenant. It also offers housing and utility assistance programs that provide emergency financial assistance to households facing evictions and/or utility shut-offs — two events that often lead to homelessness.
A few lawyers are on HCC's board, including Southwest Airlines managing director of labor relations Edward Berbarie, Reed Smith partner Sarah Stewart and Gary Powell, a senior assistant city attorney with the City of Dallas.
To donate: https://www.northtexasgivingday.org/organization/Housing-Crisis-Center
In This House — Founded in 2020 by Reese Marketos partner Leslie Chaggaris Vruggink, In This House partners with local governments and private developers to provide affordable housing for the middle-class, an overlooked group in the dialogue around housing since people in this income bracket often make too much money to qualify for traditional housing assistance but don't make enough to afford a modest apartment. This population includes teachers; first responders such as police officers, firefighters and 911 operators; grocery store managers; registered nurses; and medical technicians. Current apartment complex projects In This House is involved in include Tobias Place in Fort Worth, West Commerce in West Dallas and Shoreline in East Dallas.
"We are experiencing a housing crisis. Most working families in North Texas cannot keep up with rising housing costs, which leaves them with little money left over for other basic necessities such as groceries, childcare, and medical needs," Chaggaris Vruggink said. "All funds donated this year will go to capital costs associated with Casa de Suenos (temporary housing for families experiencing homelessness in Tarrant County to get children out of shelters and give parents an opportunity to get back on their feet) and the development of residential programming (including financial literacy courses, adult education and job readiness training, and family enrichment activities) which ITH offers in all of its housing communities."
To learn more about the organization, how to become a partner or pledge a donation, contact Chaggaris Vruggink directly at leslie@inthishousetx.org
Dallas Eviction Advocacy Center — Founded in 2021 by Holland & Knight partner Mark Melton, DEAC provides pro bono representation to Dallas tenants facing eviction, including in the justice of the peace courts and at the appellate level. DEAC also handles pro bono impact litigation as well as general advocacy and policy work. Melton knew from day one that he never wanted DEAC to receive state or federal funding, so he has spent a significant amount of his duties as DEAC's board chair fundraising with private donors in order to continue serving all neighbors in need with full autonomy.
"DEAC's a real law firm at this point," Melton told The Lawbook in a recent feature. "We have 10 full-time employees. It's not just going to courtrooms and helping people — there's payroll, accounting … all kinds of client issues. Things you have to deal with to run a business. A zero-revenue business, but a business nonetheless."
To donate: https://www.northtexasgivingday.org/organization/Dallas-Eviction-Advocacy-Center
Lawbook Staff Picks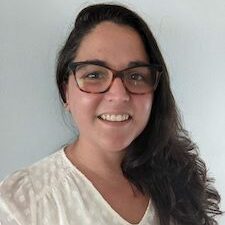 International Rescue Committee in Dallas — Litigation writer Michelle Casady urges readers to consider a donation to the Dallas chapter of the International Rescue Committee, a national organization that helps refugees, asylum seekers and immigrants with all facets of beginning a new life away from home.
"This nonprofit has been one my husband and I have supported since the outbreak of the Syrian civil war in 2012 and we continue to support it because they respond to the most pressing humanitarian crises worldwide," Casady said. "Others should consider donating to this charity because the bulk of all donations go not to administrative costs, but to programs to help those most in need in times of crisis."
To donate: https://www.northtexasgivingday.org/organization/International-Rescue-Committee-In-Dallas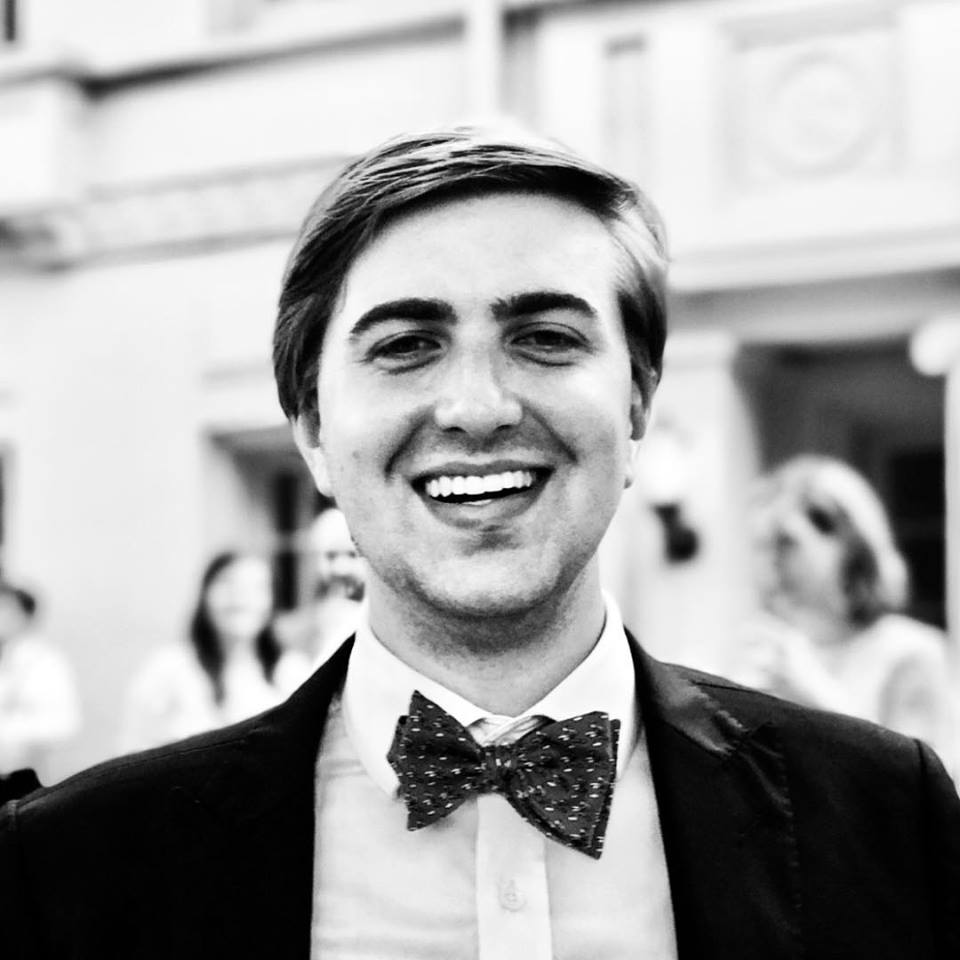 Publisher Brooks Igo has three picks representing three different spheres of his life: the legal community, his neighborhood and his family.
Advocates for Community Transformation — Act helps DFW residents fight crime on their street using the civil justice system. Act does this by partnering with the police department, the city attorney's office, code compliance, neighborhood associations and other community partners and often files nuisance claims in court. Act's CEO is former trial lawyer Reid Porter, who founded the organization in 2009 after practicing at Walters, Balido & Crain. Act's legal director is Evangeline Heppenstall, who first began working with Act earlier in her career as an associate at Baker Botts. As legal director, Heppenstall manages all of Act's litigation, the data team and its relationships with law firm partners.
"I met ACT founder Reid Porter shortly after he began this work in 2009 and have been a big fan of his team's emphasis on relationships and partnerships in the neighborhoods they work in, with many of the city's top law firms and with the Dallas Police Department," Igo said. "ACT has worked with 370 residents to shut down more than 225 high-crime properties."
To donate: https://www.northtexasgivingday.org/organization/Advocates-For-Community-Transformation
The Well Community — This Oak Cliff organization provides hope and stability to men and women living with severe mental illness through healthy relationships, essential services and meaningful activities. The Well currently needs donations to cover a variety of supplies — personal hygiene, food and snacks, etc.
"I understand, through personal relationships, the stigma and alienation that usually comes along with mental illness and am grateful for the opportunity to support an organization in my neighborhood that seeks to ease those burdens," Igo said.
To donate: https://www.northtexasgivingday.org/organization/Well-Community
H.E.R.O.E.S. — The acronym stands for "Helping Everyone Reach Outstanding Educational Success." The organization offers social, recreational and vocational programs designed to meet the needs of individuals with disabilities and equip them with important life skills to participate more fully in their communities. It was founded in 2005 by a group of special education teachers and parents.
"My brother Austin, who has Down syndrome, has been one of the 500+ families in the DFW area that have experienced the tremendous love and gifts of the H.E.R.O.E.S. team," Igo said.
To donate: https://www.northtexasgivingday.org/organization/heroes-helping-everyone-reach-outstanding-educational-success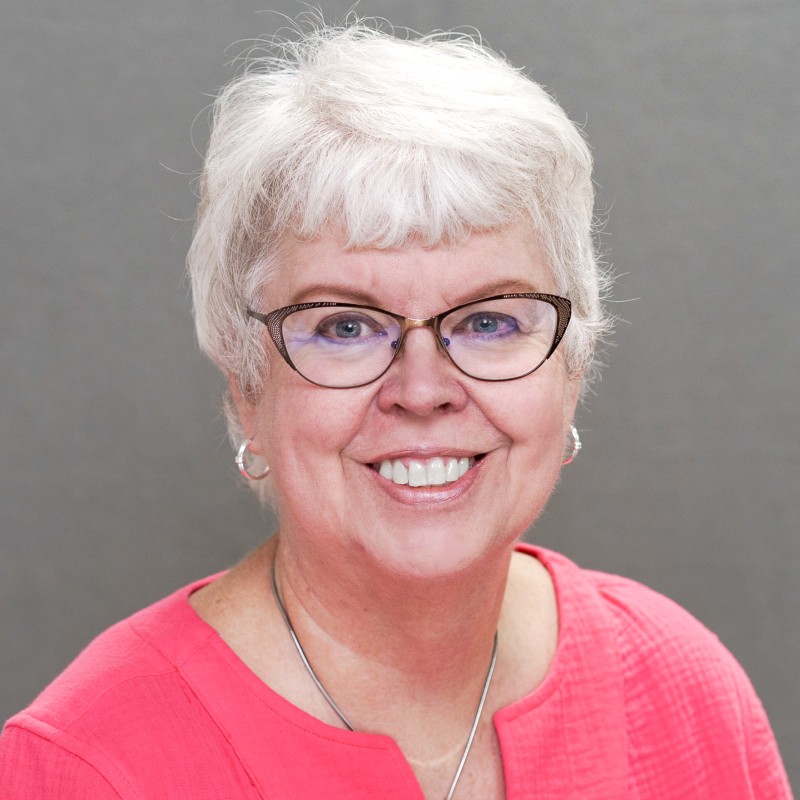 Children at Risk — This Houston-founded, now statewide organization endorsed by contributing writer Janet Elliott uses research and data to develop evidence-based policy recommendations to address the root causes of child poverty and inequality. Its mission is to serve as a catalyst for change to improve the quality of life for children through strategic research, public policy analysis, education, collaboration and advocacy.
"They are a trusted source of nonpartisan information for journalists and legislators about the effectiveness of public schools across Texas," Elliott says. "Your support of this nonprofit will help them continue their critical work to improve the education, health and future for all our children."
To donate: https://www.northtexasgivingday.org/organization/Children-At-Risk-2022
Suicide Prevention/Mental Health
Grace Loncar Foundation — Grace Loncar was the 16-year-old daughter of prominent Dallas attorney Brian Loncar, who died from a cocaine overdose the week after Grace, who had been battling depression, committed suicide. The Loncar family founded the Grace Loncar Foundation in her honor in 2017 and is committed to supporting teens and adults fighting depression by destigmatizing suicide and mental illness through education, funding suicide prevention programs and providing financial aid to teenagers and families to make treatment more affordable and accessible.
To donate: https://www.graceloncarfoundation.com/donate
Grant Halliburton Foundation — The family of Grant Halliburton launched this foundation after the 2006 suicide of 19-year-old Grant Halliburton, who had battled depression and bipolar disorder for several years leading up to his death. Since 2008, the Halliburton Foundation has provided mental health education, training and support to more than 300,000 students, educators, parents and professionals.
To donate: https://www.northtexasgivingday.org/organization/Ghf
Suicide and Crisis Center of North Texas — This nonprofit has been around since 1968 and supports people experiencing suicidal loss, offers crisis management services and teen screening and education about suicide to schools and members of the public. It has a 24-hour crisis line (214.828.1000) and also provides suicide intervention training to professional groups such as school counselors, hospital staff, social workers and undergraduate and graduate classes at local universities.
To donate: https://www.northtexasgivingday.org/organization/Suicide-And-Crisis-Center-Of-North-Texas
Sheeran Crowley Lawyer Wellness Trust — This is a private trust set up by the State Bar's Texas Lawyers' Assistance Program (TLAP), which provides financial support to Texas lawyers, law students and judges in need of treatment for substance abuse, depression and other mental health issues who can't afford it. The trust helps fund part of (or sometimes all) of the cost of a monthlong stay at a treatment center. Founded by lawyers and for lawyers, TLAP supports members of the Texas legal community (including nonlawyers) in a variety of ways. The confidential and free service connects people with therapists, provides resources for suicide prevention, and connects lawyers with peer support groups, connecting lawyers struggling with lawyers who have been through the same issues and can empathize since they deeply understand the pressure and stressors of practicing law.
To donate to the trust: https://www.sheerancrowley.org/
To learn more about TLAP's work, check out this recent Lawbook Q&A with TLAP director Michelle Fontenot.
Education/Helping Kids in Need
It's A Sensory World — This special needs school in Dallas serves hundreds of children aged 2-22 with autism, Down syndrome and other special needs as an alternative to traditional schooling. It also offers after school, summer camps, sensory gym, occupational therapy and other therapeutic services.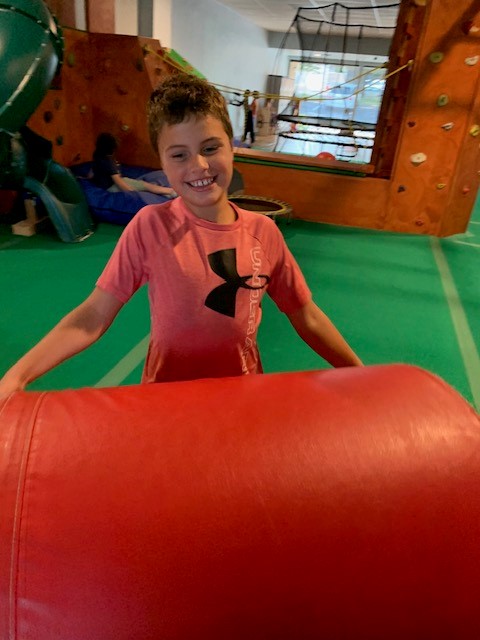 Dallas legal recruiter and former Texas Rangers General Counsel Kate Cassidy has offered to match up to $100,000 donated to the school by the legal community. Cassidy's 12-year-old son, Kevin, has nonverbal autism and has been a student at the school since 2019. He's currently in the fifth grade. Cassidy's recruiting firm, Lotus Legal Search, donates at least 5 percent of its net profits to a local charity.
"[Kevin] never quite fit into the public school system and it's a great to find a place where he's valued and challenged in his own way, including fun in their sensory gym, community learning field trips, and assisted speech therapy on a tablet device," Cassidy said. "I hope my donation will be fully matched and will be able to give $200,000 to the school."
Those interested in helping match Cassidy's donation can email her directly at kate@lotus-legal.com or donate through this link: https://www.northtexasgivingday.org/organization/Its-A-Sensory-World
29 Acres — Lotus Legal's charity beneficiary last year was 29 Acres, a facility in Crossroads, Texas, that provides independent housing and other services to services to autistic and other neurodiverse children after they age out of the school system. Services include a transition academy, which teaches the residents crucial independent living, career readiness skills; employment services; and a monthly social for neurodiverse children aged 16 and up.
To donate: https://www.northtexasgivingday.org/organization/29Acres
Out Teach — Out Teach promotes outdoor learning and STEM education to Dallas elementary school students. It does so by equipping educators in underserved schools with coaching, resources and ongoing support to bring science to life for their students by "recasting everyday outdoor spaces into exciting labs where anything is possible," said Shearman & Sterling partner Bobby Cardone, who has served on the nonprofit's regional Texas board since 2020.
"I was originally very impressed with OutTeach when I witnessed them working with local companies and community volunteers to facilitate outdoor learning lab build-outs for schools in less-advantaged areas of Dallas," Cardone said. "As I learned more, I saw them engaging with the teachers and principals over the longer term to give them resources to effectively use the outdoor labs to garner increased student interest and expand their horizons."
Cardone said Out Teach has partnered with the Dallas Independent School District to launch the first-ever Out Teach Innovation School, which will serve as a national hub of innovation to pilot, test, refine and evaluate Out Teach's work and the importance of elementary science learning in the outdoors.
"I hope [Texas Lawbook] readers will consider donating to OutTeach as it is the most active and innovative organization that I know of helping to improve educational outcomes and prepare the next generation of leaders," Cardone said.
To donate: https://www.northtexasgivingday.org/organization/Out-Teach-Texas-Office
Protecting the Vulnerable/Equal Access to Justice
Dallas Volunteer Attorney Program — DVAP, the pro bono arm of the Dallas Bar Association, is a partnership between the DBA and Legal Aid of NorthWest Texas dedicated to providing pro bono legal services to low-income residents of the Dallas area. DVAP is in the middle of fundraising for its Equal Access to Justice Campaign which has a fundraising goal of $1.4 million. Here are a few words from the campaign's co-chairs:
AT&T general counsel David McAtee, honorary chair: "In our community, DVAP is a pro bono cornerstone. AT&T is proud to support again this year's Equal Access to Justice Campaign, and on behalf of everyone in the AT&T legal department, I encourage others to support this worthy cause."
Thompson Coe partner Sarah Rogers, co-chair: "I am excited about serving as co-chair of the EAJ Campaign because I want to give meaning to the words in our constitution and 'justice for all' within our Dallas community. This means providing DVAP with the support to open the courthouse doors for all who need it but do not have the means. Through our efforts with this year's EAJ campaign, I want to make it our 'mission: possible' to provide the opportunity for justice to all families in our community."
Rachel Morgan, the executive vice president and general counsel of Nexstar Media Group, is also serving as co-chair.
To donate:https://www.northtexasgivingday.org/organization/dallas-volunteer-attorney-program
LegalAid of Northwest Texas — Through the end of today, any donation made to LANWT totaling at least $1,000 will go toward its dollar-for-dollar matching gifts campaign, which doubles the impact of donors' contributions. LANWT provides free civi legal assistance to low-income residents of 114 North and West Texas counties.
To donate: https://www.northtexasgivingday.org/organization/Legal-Aid-Of-Northwest-Texas
Dallas CASA — Run by former Jackson Walker partner Kathleen LaValle, Dallas CASA is a nonprofit network of court-appointed volunteers and advocates for neglected and abused children in Dallas. A group of women including Marion Levine Berg founded the group that would later become Dallas CASA. Her son, Mark Berg, vice president of corporate operations at Pioneer Natural Resources, discovered his mother's connection to the organization at a 2006 Dallas CASA awards dinner, and has been heavily involved with the organization ever since.
"It was a really emotional moment for me because I was very close with my mother, and I had just lost her," Berg said of the awards dinner in a recent profile. It's something I will always remember."
To donate: https://www.northtexasgivingday.org/organization/Dallas-Casa
After8toEducate — Founded roughly five years ago by Dallas entrepreneur Jorge Baldor, After8toEducate is one of the few centers in Dallas that serves homeless high school students and community youth 365 days a year. Its mission is to promote self-sufficiency by giving unsheltered students a safe place and offering education as a pathway out of homelessness and poverty.
"Often, this is an overlooked population with no alternatives — many shelters don't allow minors, or minors don't feel safe at those shelters," said Shearman & Sterling partner Alain Dermarkar, who serves on After8's board of directors and has been involved with the organization from the beginning. "After8 really provides a haven for them, and an opportunity to reset their lives. I am passionate about it because it is a mission designed to help some of our most disadvantaged community members and seeks to actually impact and change their lives — its goal is to really help change the life trajectory of some of our at-risk youths, with positive consequences to them and our community."
One recent success story, Dermarkar said, involved a chronically homeless youth from the foster care system who had spent most of her life couch surfing with various relatives. But through resilience and After8's help, she graduated high school and was accepted into the University of Texas at Arlington. Housing was the one missing piece, and After8 helped her secure it, so she is now attending UTA.
To donate: https://www.northtexasgivingday.org/organization/After8toeducate
Genesis Women's Shelter — Genesis provides emergency shelter and pro bono legal representation to survivors of domestic violence and their children. It also provides women with educational tools to gain financial independence — money management, job interview prepping, etc. Last year alone, Genesis served 3,700 women at its emergency shelter, transitional housing apartments and nonresidential counseling office. One in three women in Texas will be a victim of domestic violence in her lifetime — a significantly higher percentage than the one-in-four national average.
To donate: https://www.northtexasgivingday.org/organization/Genesis-Womens-Shelter-And-Support
Diversity Pipeline Efforts
Dallas Urban Debate Alliance — K&L Gates partner Craig Budner launched this Dallas chapter of the National Association for Urban Debate Leaguers in 2007. DUDA provides an educational debate program to underserved schools in the Dallas Independent School District. Last year, DUDA served 1,300 DISD middle and high school students and their coaches. DUDA primarily targets the low-income and ethnically diverse population of DISD students who are at risk of not graduating high school. Debate has been shown to develop students' critical thinking skills, gain confidence in public speaking, organize their arguments, conduct research, improve writing skills and increase their overall academic performance.
Plus, it often helps feed diversity into the legal profession.
"Debate is a natural feeder activity for most law schools," Budner said in a 2013 profile of the program. "[Debaters] learn how to present ideas in a cogent way in debate rounds, which is not that different from what a litigator or a transactional lawyer does."
To donate: https://www.northtexasgivingday.org/organization/DUDA
Dallas Bar Foundation — The foundation funds the operations of the Dallas Bar Association — continuing education for lawyers and the public, law-related research, historical preservation and observances — but in addition, the foundation focuses heavily on providing scholarships for law students with its Sarah T. Hughes diversity scholarship, which provides full tuition to SMU Dedman School of Law to outstanding minority students.
To donate: https://www.northtexasgivingday.org/organization/dallasbarfoundation
Immigration & Human Rights
Human Trafficking Institute — Founded in 2016 by Dallasite Victor Boutros, a successful former federal civil rights prosecutor, Human Trafficking Institute combats human trafficking in three significant ways. It first works with foreign governments to build specialized enforcement units of police, prosecutors and victim specialists. HTI team members then train the teams on core tactics that they've found to be effective. Finally, HTI hires former FBI agents to be boots-on-the-ground specialists in the partnering countries to help the teams build their skills.
To donate: https://traffickinginstitute.org/donate/
New Friends New Life — The organization restores and empowers trafficked and sexually exploited teen girls, women and their children and drives awareness of the issue and its prevalence. Texas ranks second in the nation for the highest number of sex trafficking victims, and Dallas ranks second in the state.
Last year, NFNL opened an onsite legal advocacy clinic, and since its September 2022 debut has helped more than 112 survivors with legal aid, including family law, criminal law, victim advocacy and housing issues.
To donate: https://www.northtexasgivingday.org/organization/New-Friends-New-Life
Catholic Charities Dallas — Catholic Charities is one of the leading social service agencies in North Texas and strives to help all in need among the vulnerable population — families living in poverty, immigrants and refugees seeking a new life, homeless people, pregnant women, and so many more. Last year, Catholic Charities helped more than 150,000 of North Texas' most vulnerable people.
To donate: https://www.northtexasgivingday.org/organization/ccdallas
Veteran Support
Beekeepers for Veterans — Perhaps a curveball, I know, but hear me out: According to a recent study by the VA, beekeeping significantly helped veterans suffering with anxiety, PTSD and traumatic brain injury. Each veteran sponsored by this Garland-based nonprofit is provided protective clothing equipment, supplies, bees, hive and the necessary education to become hobby beekeepers. According to the VA's website, veterans have reported that being in the hive provides them the adrenaline rush they came used to getting in wartime but in a safer environment that instead fosters mindful presence. The organization aims to mentor 10 new veterans and provide them the beekeeping essentials.
To donate: https://www.northtexasgivingday.org/organization/Beekeepers-For-Veterans
Patriot PAWS Service Dogs — This organization stood out because it helps two underserved groups: veterans and incarcerated individuals looking for a second chance. Established in 2006, this Rockwall organization trains service dogs and provides service dogs at no cost to disabled veterans to help restore their physical and emotional independence. These dogs are trained to perform a number of tasks that help disabled veterans move easier through their everyday lives, including picking up and retrieving items, pulling wheelchairs, opening and closing doors, help with chores (even laundry), recognizing and averting PTSD episodes, getting help in emergencies and taking off shoes and socks.
For the past 11 years, Patriot PAWS has partnered with the Texas Department of Criminal Justice in a program that teaches offenders to help with the service dog training while they are incarcerated. This allows the inmates to give back to society during their prison sentence while also providing them vocational skills they can apply into their new life upon release.
It costs more than $35,000 to train and place a service dog with a disabled veteran, and 80 veterans are currently waiting for a Patriot PAWS service dog.
To donate: https://www.northtexasgivingday.org/organization/Patriot-Paws-Service-Dogs
Animal Rescue
Cane Rosso Rescue — The owner of Dallas' popular pizza chain also has a heart for animal rescue, launching a rescue center in 2015. The facility serves as a halfway point for dogs they could not find immediate foster homes for and it has been full ever since. The organization also provides medical care — from neutering to severe conditions or injuries. Dogs with gunshot wounds are among their rescue family. The nonprofit focuses on rescuing dogs at risk of euthanasia from high-kill shelters, dogs who have been abandoned in the streets and those who need to be re-homed. Though it primarily focuses on sporting breeds, Cane Rosso Rescue has a "no pup left behind" policy.
To donate: https://www.northtexasgivingday.org/organization/Cane-Rosso-Rescue
SPCA of Texas — Founded in 1938, SPCA of Texas is the longest-serving animal welfare agency in North Texas. Beyond the standard operations of a shelter — caring for abandoned pets (cats, dogs, and small mammals like rabbits) and finding pets their forever homes, SPCA also supports those facing financial hardships so that their pets can stay in their homes and prosecutes animal cruelty with its Animal Cruelty Investigations Unit, which reports cases to local authorities and assists law enforcement by providing forensic veterinary services.
To donate: https://www.northtexasgivingday.org/organization/Spcaoftexas
Texas GSP Rescue — For selfish reasons, I now have an ode to Texas GSP Rescue, the organization that brought my German Shorthaired Pointer Stella into my and my husband's life in early 2020, days before Covid shut down the entire world.
Texas GSP Rescue is a network of volunteers dedicated to giving German Shorthairs that faced neglect and abuse a better life. There are volunteers who run the administrative logistics of the nonprofit, volunteers who foster, and volunteers who drive across the state to transport GSPs from the shelters to their foster homes. They also cover the dogs' medical costs (many of which are significant) while in the rescue's care and thoroughly vet prospective adopters to ensure that they will give them the life they deserve.
Just last week, the rescue took in five emaciated GSPs from South Texas. The average cost for the rescue to take a new pointer is around $700. They currently need funds for veterinary expenses; crates, food and other supplies; and behavioral trainers as needed.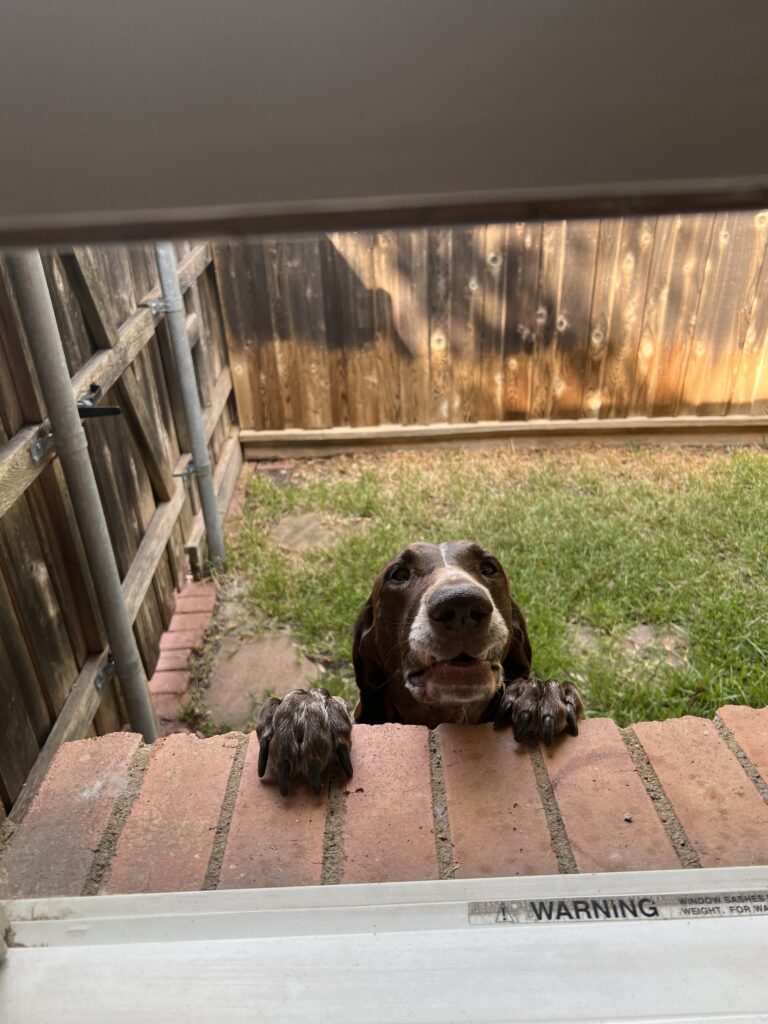 As many can probably relate, I don't have words for the bond I have with my dog. Beyond the loyalty, companionship, cuddles and sometimes too intense eye contact, Stella has improved my life immeasurably. She's made me laugh on some of the hardest days, forces me to exercise, and helps me become more social in public — whether I want to talk to strangers or not. She also fosters a palpable mindfulness, appreciation for the small things — and sometimes, bursts of creativity. If I'm still at my computer at 5:30 or 6 p.m., she barks bossily until I unplug from my screens to play ball with her. If I sigh out of frustration, she leaves the room and reminds me to take a deep breath. If I meditate in the backyard, she sits at my side, admiring the same pecan tree. If I drop kitchen scraps while cooking, she vacuums them from the floor like it's the best meal she's had in her life. I've even composed a piano tune and written a poem in her honor.
While in my biased opinion GSPs are the best family dogs you'll ever find, this high-energy breed is among one of the most frequently re-homed. Most need at least two hours of exercise a day as well as a healthy daily dose of mental stimulation. If they don't get that, some have been known to chew through drywall, countersurf an entire 30-pack of Costco tortillas (plastic casing included) or create a blizzard in your living room with your now hung, drawn and quartered sofa cushions. Stella has a penchant for burying my husband's most expensive running socks in the backyard when he leaves for work.
I shudder to think about the fact that Stella stood a strong chance of being euthanized had she been at the shelter six months later, sharing the unfortunate fate of so many Covid-adopted dogs who were abandoned by their irresponsible families because they had no business becoming pet owners in the first place. In late 2019, she stayed in a Laredo shelter for a month before the rescue intervened and picked her up. The Houston Chronicle reported in July 2020 that Texas ranked No. 2 in the country for euthanasia rates.
My life is not the same after adopting Stella, and it will never be the same when she eventually crosses the rainbow bridge.
To donate: https://www.northtexasgivingday.org/organization/texas-german-shorthaired-pointer-rescue