Barry Thomas was five when he joined his father, an independent geologist, in East Texas as he met with landowners about leasing their property to drill for oil.
"The family was dirt poor but owned a lot of land," Thomas remembers. "They lived in a shack. Chickens and farm animals would walk into the house. We walked out of the house and there was a goat standing on my dad's new Lincoln.
"I always knew I wanted to be an oil and gas lawyer," Thomas says.
Now an associate general counsel at Pioneer Natural Resources, Thomas is one of the most respected energy lawyers in Texas. He is also the general counsel of the Permian Strategic Partnership, a consortium of 20 businesses that are reinvesting time and money into West Texas.
"The goal is to improve living conditions for the people of the Permian," he says. "We are working to improve the roads, the educational systems, housing and healthcare. We are making a difference in people's lives."
Citing his extraordinary and innovative legal work, the Association of Corporate Counsel's DFW Chapter and The Texas Lawbook are pleased to announce that Barry Thomas is a finalist for the 2019 Senior Counsel of the Year Award for a Midsized Legal Department.
The finalists will be honored and the winners announced at the 2019 Outstanding Corporate Counsel Awards ceremony set for Jan. 30 at the George W. Bush Presidential Center and Institute.
"Barry is a fantastic technical lawyer with a tremendous business acumen," says Pioneer Associate General Counsel Jeff Garrett, who nominated Thomas for the award. "Our general counsel, Mark Kleinman, has told me personally how much he has learned from Barry about oil and gas law.
"I owe a lot of my own development to his teaching, and he has an uncanny ability to take a complicated concepts and explain them succinctly and clearly," Garrett says.
Energy industry insiders say that there are very few people in Texas with the knowledge and experience in the oil patch as Thomas.
"Barry Thomas is wickedly smart, he is a true expert in oil and gas law, and he remains calm and cool under pressure," says Winston & Strawn partner Thomas B. Walsh IV. "This unique combination of traits allows Barry to quickly identify, completely understand and successfully solve any complex issue that might present itself to him.
"I believe his expertise in oil and gas law is unparalleled," Walsh says. "In short, Barry is an oil and gas guru."
Vinson & Elkins partner John Grand, who has worked with Pioneer on various transactions, says Thomas keeps projects running smoothly.
"Barry has a strong command of the legal issues and always brings a commercial mindset to transactions. Barry approaches transactions in a straightforward and honest manner, but at the same time is open to finding creative solutions to difficult issues."
Thomas was born and raised in Longview. His father had a Ph.D. in geology and was an independent oil producer, operating a few of his own wells.
"My dad was a huge influence on my life," Thomas says. "He took me with him everywhere. Some of my earliest memories are sitting in a county clerk's office to get land titles and talking with landowners."
Thomas went to college at Rice University and law school at Texas Tech University. He went to work with his dad when he graduated in 1988. When his father died in 1997, Thomas continued to run the business.
"We drilled a few wells," he says. "When oil prices crashed after Sept. 11, I decided that being a small-time independent producer was probably not a good long-term fit for me."
In 2002, Thomas talked with David Poole, who was at the time the managing partner of the Dallas office of Hunton & Williams and is now the general counsel of Range Resources. Poole convinced Thomas to come practice law.
"So, there I was 12 years out of law school, never having worked for a firm and I was an associate with a large international law firm," Thomas says. "It was great. I loved it right away and loved doing deals. I got to work on a lot of different things at Hunton – oil and gas deals, electricity and midstream deals. I helped on Energy Transfer's first big acquisition. It was all very exciting."
In 2006, Thomas represented a client selling its assets in the Barnett Shale to Encana Oil and Gas. When the transaction closed, the Encana executives were so impressed with Thomas that they offered him a job in its in-house legal department.
Pioneer Natural Resources hired Thomas in 2013 to work on its Permian assets.
"I had never been to Midland or worked in West Texas," he says. "I had done deals in East Texas, the Barnett, South Texas, Louisiana, Kansas, Oklahoma and Appalachia but never West Texas. So that was a big change.
"I immediately fell in love with West Texas. The Permian is great," he says. "It was really different working there to begin with because so much of what goes on out there is about relationships. Midland is like a really small town, everyone knows each other and that's how deals get done. Generally, when someone tells you something, they mean it."
Thomas says one of his biggest challenges and accomplishments at Pioneer was gaining the trust of the company's landmen.
"When you are in-house at an oil and gas company, your biggest clients are the landmen," he says. "Pioneer has the best land department I've worked with.… They all know oil and gas law and are good dealmakers. You've got to convince them that you are on their side and will add value. I think I've done that at Pioneer, and that makes me happy."
In 2019, Thomas also led two deals in the Permian – both in Martin County. In June, he engineered the sale of vertical wells and about 1,900 undeveloped acres for cash proceeds of $38 million. A month later, he led the sale of more vertical wells and 1,400 acres for $27 million.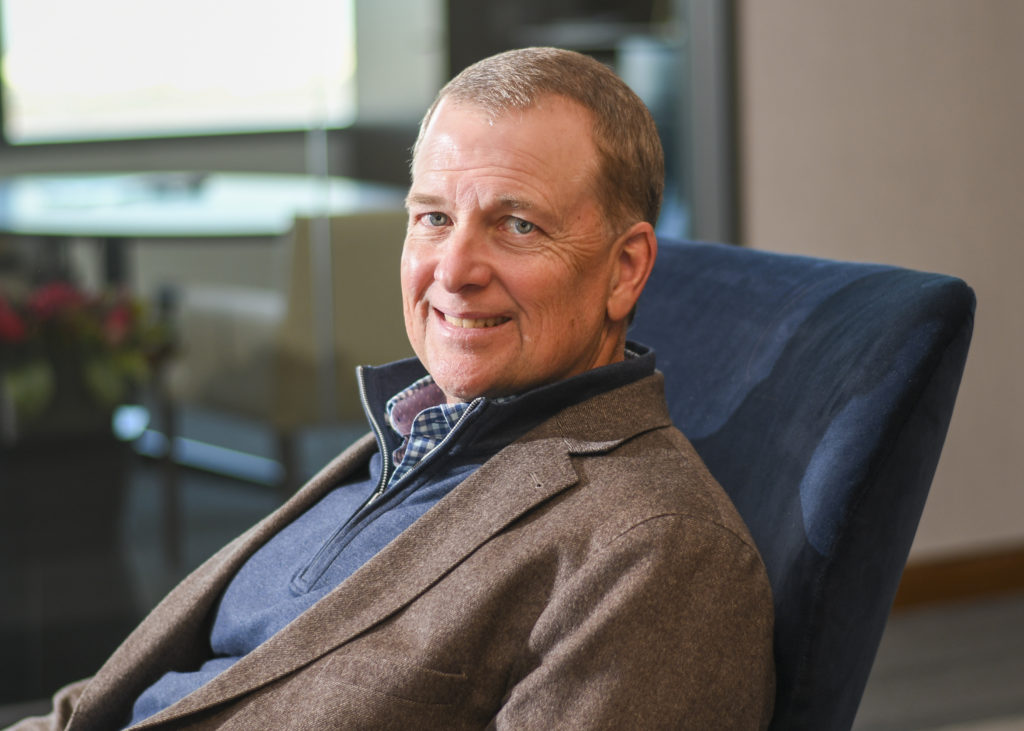 "Barry's knowledge about the ins and outs of the oil and gas industry are second to none," says Jason Wylie of the Jason Wylie Law Firm. "This knowledge and his practical hands-on experience allow him the insight and expertise to excel as not only a corporate lawyer, but also as a business professional. He is able to apply his past operating experience and vast oil and gas legal knowledge when he counsels his internal clients."
Thomas' current focus is the Permian, where Pioneer has a huge position of nearly 800,000 acres.
In 2017, Pioneer executive Mark Berg decided to create a new initiative called the Permian Strategic Partnership, which is a nonprofit organization focusing on current and future challenges associated with the growth in West Texas.
"Midland public schools are some of the worst performing schools in Texas, and Odessa schools are not far behind," Berg told The Texas Lawbook in 2019. "The roads in the Permian are horrible. Healthcare is substandard. Housing and the cost of living are a huge problem."
Pioneer and 19 other major corporations, including Chevron, Halliburton and Schlumberger, with operations in West Texas have kicked in $100 million.
Berg and the organization chose Thomas to be PSP's general counsel.
"Barry worked in helping the organization set up its bank accounts and assisted with negotiating the commercial lease for the space that houses the organization's staff," Garrett says. "In fact, until the organization was staffed up, he did a lot of the heavy lifting on some of the important administrative and commercial matters to get things running.
"With that many members, you can imagine that sometimes the job of the general counsel is to manage all of the various interests of the companies involved in the organization, which is a level of complexity in itself," Garrett says. "It requires someone with great technical legal skills but also an ability to be persuasive and a great listener."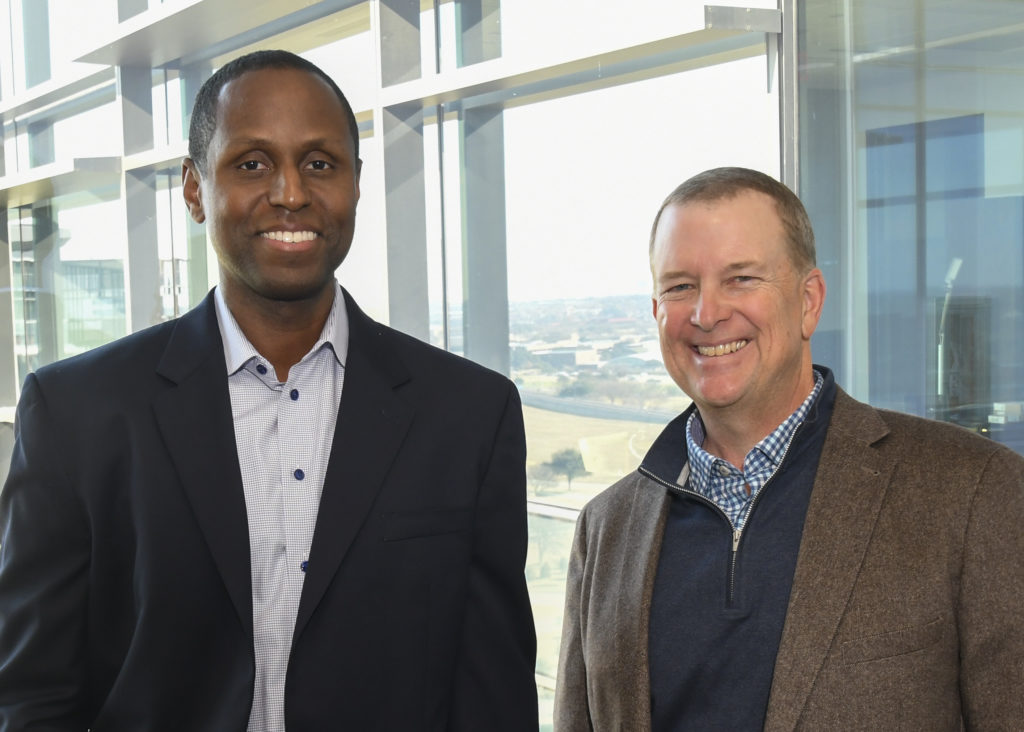 Thomas says his role with PSP has been exciting and challenging.
"It has been a great experience," he says. "I get to sit in the room with the leaders of the largest operators in the Permian and see how they interact and make decisions. We are really making a difference in the Permian."
Thomas also helped pioneer – pun intended – an historic and creative agreement being used in the Spraberry (Trend Area) Field that allows operators who don't own connecting tracts of land to consolidated fairways for horizonal drilling.
The Spraberry (Trend Area), which is the predominant producing field in the Midland Basin, was developed on 80 acre spacing with thousands of vertical wells drilled on 80 or 160 tracts. Over time, ownership of that leasehold got cut up, causing a lot of checkerboarding of tracts. A single square mile, for example, might be owned by four different operators with each one owning a single quarter-mile section.
"In order to drill long-lateral horizontal wells, that jigsaw puzzle has to be put back together," Thomas says. "The natural way to do that is through swaps of the acreage. Since the acreage generally has wells on it, that originally meant swapping the wells too. But it was a lot more difficult to agree on a value for the wells than for the acreage."
Thomas wrote the agreement that swaps the acreage but reserves the wells. The agreement has been used for several years and has had great success in getting the trades done without spending a lot of time negotiating the agreement.
"Barry's expertise in oil and gas law allows him to quickly hone-in on what is important – and also what is not important – when a legal issue presents itself," says Walsh. "Barry also has outstanding strategic insights. Simply stated, he possesses deep knowledge and expertise while also bringing strategic and critical thinking to the table."
Thomas says he wants loyalty, competence and efficiency when he hires outside counsel.
"I would rather use a small number of firms I can trust" he says. "When I am directing a lot of work to someone, I hate getting requests for conflict waivers. I have a pretty low tolerance for incompetence, so I expect the outside counsel I work with to be better than me in whatever I hired them for. If they are not, I won't keep using them."
Bracewell partner Alan Rafte says that Thomas understands the nuances of oil and gas rights, as well as the "nuances of large complicated transactions involving upstream businesses."
"Barry has the confidence of the senior management team at Pioneer because he knows how to evaluate and explain issues that will be of interest or concern to them and to participate in the creation of creative and practical solutions," Rafte says. "In my many years of representing energy companies and energy investors, Barry is one of the all-around best upstream lawyers with whom I have had the pleasure of working."
Lawyers who know Thomas best and work with him regularly say it is obvious that he has a passion for his work and the energy industry.
"Barry is such an effective advisor and advocate for his client because of a powerful combination of legal skill and intellect coupled with extensive energy industry knowledge and experience," says V&E partner John B. Connally. "That gives him a unique perspective which allows him to tackle both commercial and legal issues effectively and persuasively."
"I love the oil and gas business," Thomas says. "It has so much history. And the energy we produce does so much good in the world. The law is my way to be in the oil business."