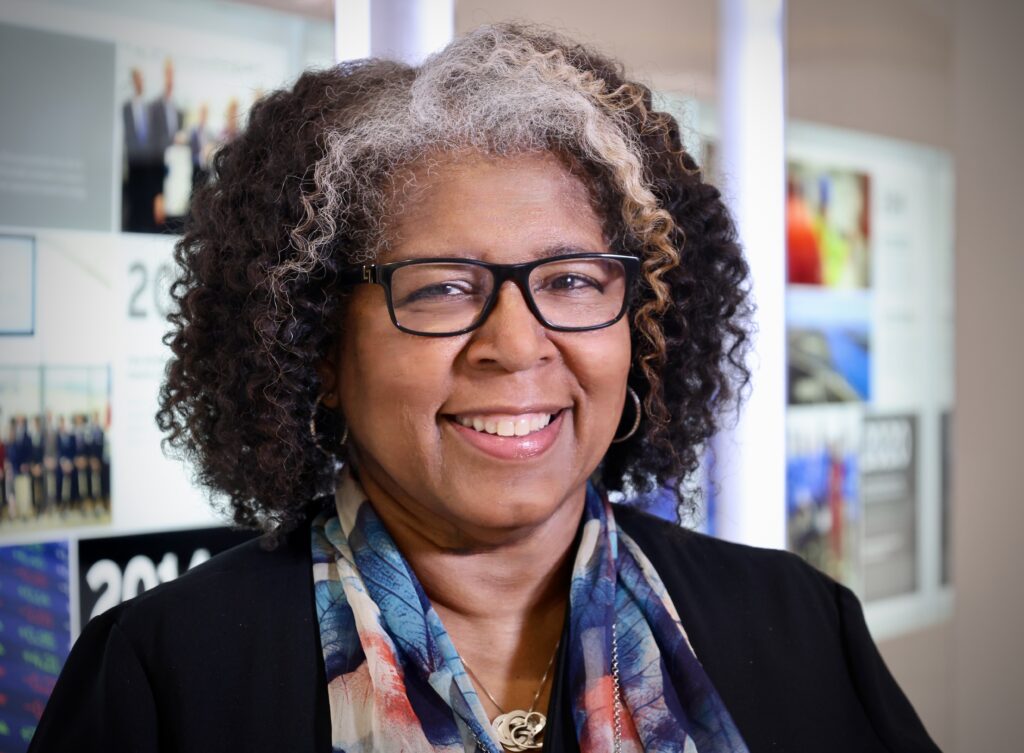 During her three decade career, Carolyn Aiman practiced litigation at a national corporate law firm, handled employment law at former oil giant Texaco, served as managing counsel over corporate governance and capital markets at global energy titan Shell and is now chief legal officer at Sempra Infrastructure. Along the way, Aiman has shepherded some groundbreaking energy initiatives, including Sempra Infrastructure's $13 billion joint venture to develop, build and operate a project that would supply liquified natural gas to Europe. In addition, Aiman has pioneered innovative and highly successful diversity and inclusion efforts at Shell and Sempra.
Aiman shared her views on how the role of the corporate general counsel has evolved over her career and offered advice for young lawyers in an expanded Q&A with The Texas Lawbook.
Texas Lawbook: How has the role of the corporate general counsel changed over the years?
Carolyn Aiman: The role of GC/CLOs has evolved, where they are asked to do and be more than functional leaders. In the past, the primary focus was to provide legal advice to the company's executives and board members and to manage the company's legal affairs. Building a strong legal department and developing talent remains a high priority; along with that, more and more GC/CLOs oversee non-legal parts of organizations.
GC/CLOs also must have multiple areas of deep technical knowledge and strength. Understanding what it means to be an enterprise leader and thinking about the distinction and the continuum of being the chief legal advisor and being a critical business partner with the opportunity and expectation also to impact the overall organization and its culture and to influence the other C-suite members. It's more usual for the GC/CLO to oversee areas outside of legal now, and the importance of bringing about the right level of a learning curve while also hiring talent with deeper knowledge than you. This is also true generally of in-house lawyers, where the depth and breadth of knowledge are so critical, and the need to truly understand your business environment is more important and to consider horizon scanning in an increasing complex legal and regulatory and social environment in which businesses operate.
Lawbook: What advice do you give young lawyers today?
Aiman: I advise anyone, regardless of the stage of their career, to build the habit of continuous learning and get good at building and deepening good relationships and a strong network. No matter what stage of your career, these things will serve you well.
At the start of a legal career, I advise lawyers to find good mentors to build their substantive understanding and commercial mindsets, and hone their CQ or context intelligence. It's important to understand the law in your business context and with the backdrop of the world that impacts it. And if you're in-house or supporting in-house teams, understanding the business context and climate and the things that impact business choices is critical. This understanding takes a lawyer from good to excellent and from lawyer to trusted advisor.
One thing I think is true is that the quality of your life is connected to the quality of your relationships, which is certainly true of your professional life. Understanding that your career is over a lifetime, and with grace it can be 30-50 years long or more. Taking time to make more friends than not, take some risks and remember that you probably won't remember the disappointments as you move along. So, learn, grow and connect.
Lawbook: What has been your best day at Sempra?
Aiman: There have been several. Most recently, supporting the first major positive FID (final investment decision) for Sempra Infrastructure across the line and for one of the biggest LNG projects in North America was an exciting day.
Meeting my new colleagues in person (I joined during the pandemic) and connecting with them as much in person as we had online was great. Meeting my team in Mexico City and San Diego and Houston.
In the two years since joining the company, we've closed on a new partnership, FID'd a major capital investment, and I am building on my team. So, it might be easier to find a bad day.
Lawbook: What do you consider to be your biggest successes?
Aiman: I'll focus on 3 additional things, beyond what's described above.
People. Looking back over the years, I am pleased to witness the people I mentored along the way do well and the continued relationships I have with those people, many of which I still mentor. Many of them moving into leadership roles themselves and thriving in the profession.
My continued commitment to championing DEI in our profession for many years and consistently supporting and pushing for inclusive and diverse teams. A lot has been done and there is more to do, but the consistency is critical for expanding the landscape in our profession. For more than 20 years this has been a fundamental part of my contributions in our profession. It's also been an important part of my volunteer work supporting the biannual Barristers Ball, raising scholarship funds for unrepresented students who attend any one of Houston's three law school. The Ball has raised thousands of dollars and supported many students over the years and is a continued favorite event.
Looking at strictly legal contributions, I have been part of two critical LNG projects in the Americas: one with my prior employer and the LNG Canada project, and now with Sempra Infrastructure for Port Arthur LNG. [I] was the lead attorney on the second phase of Mount Storm Wind Project, was a lead architect of the strategy and response with my former employer's project supply chain challenges during the pandemic and, using my litigation and trial experience, have navigated pre-litigation disputes that have been critical to keeping delivery and business performance at the forefront, rather than ultimate distraction of live litigation (unless that became necessary).
To read The Lawbook's full-length profile of Carolyn Benton Aiman Click Here.