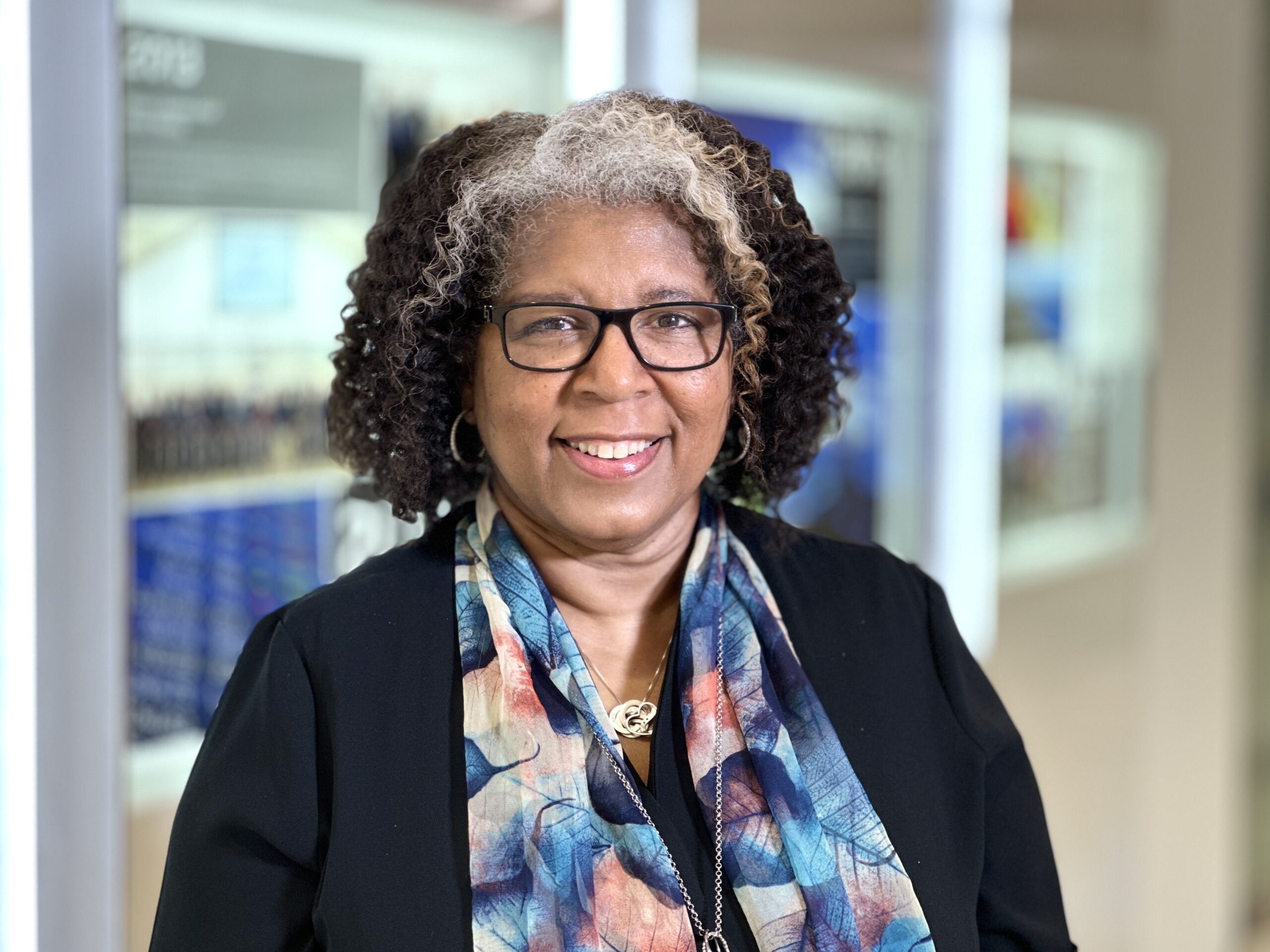 Carolyn Aiman grew up with some strong role models.
Her father, Levi Jesse Benton Jr., was a decorated military veteran who worked for the Missouri Pacific Railroad — later Union Pacific — and was a plaintiff in a groundbreaking class action that successfully sought seniority rights for railroad employees.
"My dad instilled confidence in me, a drive for excellence and a strong habit of continuous learning and curiosity," Aiman says.
Her mother, Constance Benton or Concha to her friends, earned her GED late in life and worked as a nurse's aide and a salesperson.
"My mom encouraged my writing and my interest in the law," she says. "She taught me to love football, especially the Dallas Cowboys. She taught me to listen and pay attention to more than just the words being spoken."
Then there was her uncle, Joseph Bradford, a custodian at the Valley Morning Star in Harlingen and the owner of old-style bottled Coke drinks sold in vending machines, who Aiman says "taught me important lessons in life that I still rely on today as a person, a citizen, a lawyer, a mother, sister, friend."
"Your voice matters, standing up for what's right and justice, how to engage civically and being entrepreneurial," Aiman said of the things she learned from her father and uncle. "Both taught me the importance of faith and family."
They were clearly excellent teachers, and Aiman was a star student.
Now 61, Aiman is the chief legal officer at Sempra Infrastructure, where she oversees all legal strategy, corporate compliance, regulatory and governance matters for the multibillion-dollar corporation that develops, builds and operates projects in the North American energy network.
During her three-decadelong career, Aiman practiced litigation at a national corporate law firm, handled labor and employment law at former oil giant Texaco and served as managing counsel over corporate governance, capital markets and global supply chain matters at global energy titan Shell.
In 2021, Sempra Infrastructure named Aiman its general counsel.
Along the way, Aiman has shepherded some groundbreaking energy initiatives, including Sempra Infrastructure's $13 billion joint venture with ConocoPhillips announced in March to develop, build and operate a project that would supply liquified natural gas to Europe. The Port Arthur LNG facility occupies 3,000 acres along the waterfront, will employ thousands of workers and handle 13 million metric tons of nameplate capacity per year — 10 million of which is already contracted.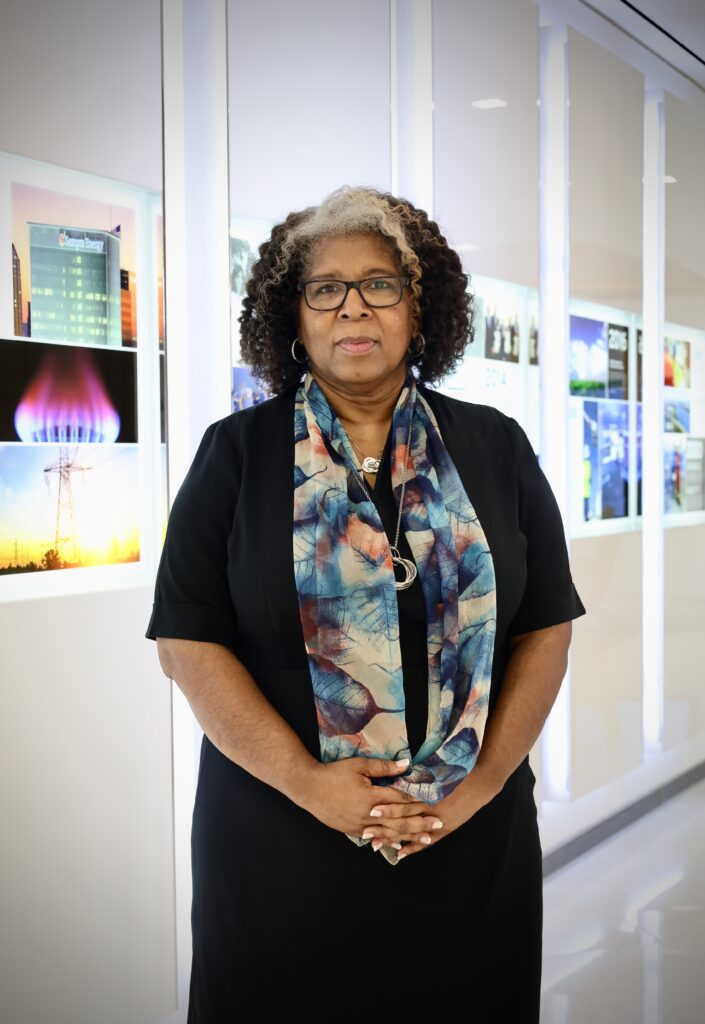 In addition, Aiman has pioneered innovative and highly successful diversity and inclusion efforts at Shell and Sempra.
"Carolyn is an excellent, practical and astute lawyer with strong commercial sense, and an excellent manager," said King & Spalding partner Scott Greer, who has worked with Aiman. "Carolyn's diverse experience at companies that she has developed during her career has provided her with the unique ability to manage a legal team and steer a major company on a wide variety of complex legal issues."
"Despite having a very busy workload, Carolyn takes the time necessary to establish relationships with her law firm representatives, which enables the law firm representatives to better serve her client," Greer said. "She takes a genuine interest in the lawyers who work with her."
In May, the Association of Corporate Counsel's Houston Chapter and The Texas Lawbook recognized Aiman's successes by honoring her with the 2023 Houston Corporate Counsel Award for Lifetime Achievement.
Baker Botts partner Julie Mayo said Aiman's leadership on the complex LNG project for Sempra is evidence that Aiman deserves the award.
"Carolyn made sure that the LNG joint venture achieved the full legal support that it needed, and she was committed to seeing the project reach a positive financial investment decision," said Mayo, who co-led Baker Botts' representation of Sempra in the transaction. "She kept her eye on the big picture throughout Sempra's most recent transactions and trusted her team to be deep in the details. This ensured that Sempra was able to negotiate and close a number of transformative transactions in quick succession, while maintaining its strategic focus."
"Carolyn is a genuinely kind person who balances a love of family with the demands of a successful, growing organization," Mayo said. "She always has a kind word and focuses on the positive."
In accepting the award, Aiman said she is grateful to be part of the Houston legal community for 30 years.
"I've been fortunate enough to be at two major law firms and four companies — to have learned a lot, done a lot, participated in a lot," she said. "I've really enjoyed the challenges and experiences lending legal and business support across the Houston community.
"We're living in extraordinary times right now — energy transition, all the social changes, we are still fighting all the issues around DEI," she said. "It is extraordinary what we can do as a legal community to make a difference."
Aiman spent more than 15 years leading legal diversity efforts in the Shell Oil legal department and has continued during her two years at Sempra Infrastructure.
"A lot has been done and there is more to do, but the consistency is critical for expanding the landscape in our profession," she said.
DEI should be a part of the fabric of the business, she said.
"This should be more than an initiative or a once-a-year conversation. This has to be part of the DNA, like safety in a corporation, like culture in any relationship," Aiman told The Texas Lawbook in an interview in 2022. "You must tend to it. Legal departments and law firm leadership should set an expectation, and leaders should be selected for their ability to develop people across all demographics."
"Leaders not only talk diversity, but their actions should match their words, including who they surround themselves with and with whom they work," she said. "If you only work with the same people all the time and never introduce and welcome new voices, then it might mean you need to reconsider how you think about diversity."
Aiman was born in Harlingen about 30 miles from the Mexico border. She is the sixth of eight children born to Constance and Levi Benton.
Her father read multiple newspapers each day, and he "expected" his children to read them, too. Music was a "common thread" in the family.
"You could hear Frank Sinatra, Sly and the Family Stone, Al Green and Freddy Fender in my house on any given day," she says.
Aiman was a Girl Scout, high school cheerleader, track star and student council leader. She was the first African American elected to be Queen Cardinal at Harlingen High School in 1980. She earned a bachelor's degree in mathematics from the University of Texas at Austin.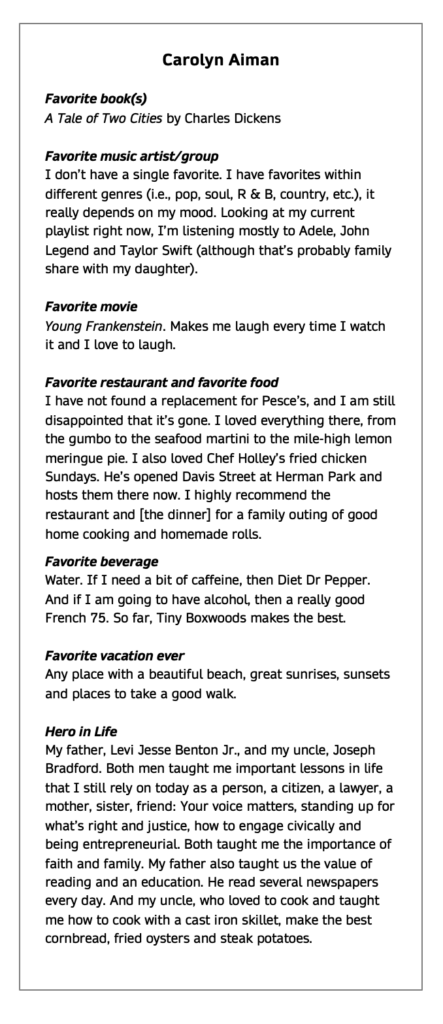 "Math is a universal language. It's one of those subjects that is all about problem solving," she says. "Math teaches you to take complexity and find simplicity. Broken down into basic parts and then solved from there. I love word problems."
Aiman said math and law are similar in many aspects.
"Looking at a problem and understanding its parts, taking the complex and finding simplicity," she said. "With the challenges we face today, like energy transition and climate change, social challenges … these require us to look for ways to solve problems and find solutions, which calls for these kinds of skills."
Aiman said she wanted to be a lawyer "for as long as I can recall" and graduated from the University of Missouri School of Law in 1992.
"From very early on I respected the importance of the rule of law and how it can make lives better," she said. "I understood that lawyers have influence and can bring change and can make things happen. I was, and I'm still, fascinated by how the law touches so much of our lives."
Former Harris County District Judge Levi Benton, Aiman's older brother, said he was surprised when his sister went to law school.
"Because Carolyn's love of math and numbers, I didn't think she would have any interest in being a lawyer. But she has been an excellent attorney," Benton said. "Carolyn has a great sense of right and wrong. She is perfect for the C-suite and the boardroom because she is so good at pushing businesses to be good corporate citizens."
After clerking for U.S. District Judge Kenneth Hoyt for a year, Aiman joined Missouri-based Husch & Eppenberger as a trial attorney in 1993 and was there for three years. In 1996, Aiman moved back to Houston where she practiced litigation for four years at Wickliff & Hall.
Aiman said her first trial in Houston involved a woman who "was having a hard time."
"She didn't have a case against my client, in my opinion, and we proved that. But I remember thinking a lot about why she viewed her situation the way she did," she said. "It helped me think about perspectives and people's lived experiences, and that helped me as a leader in how I created inclusive environments, as well as how I navigate and understand different business groups and their respective needs."
In 2000, Aiman joined the Texaco legal department in Houston.
"The higher you rise in the organization, the more important those capabilities become," she said. "Good in-house lawyers are expected to understand the business, help drive value and really think about how to facilitate the outcomes the business seeks. The skills for being successful are as much about the business and performance skills as the substantive legal skills."
Aiman handled labor and employment issues for Texaco until Chevron purchased most of Texaco's assets for $36 billion in 2001. Texaco also sold some assets to Shell in order to get antitrust approval from the federal government.
The following year, 2002, she jumped to the Shell corporate legal department.
Aiman filled several senior counsel roles during her 19 years at Shell, ranging from employment law, corporate governance for downstream manufacturing and commercial and business development with alternative fuels, wind and upstream.
In 2012, she was promoted to managing counsel for capital projects and the global supply chain — a position she held for more than nine years.
"I had the fortune of leading a team to deliver some of Shell's most significant capital projects around the world and address the challenges that arise from that," she said. "These projects were critical to Shell and its success, and working across countries, communities, business lines and cultures was important to Shell's strategy and its bottom line."
Aiman was one of the first chairs of Shell's legal diversity and inclusion committee. She led the legal department's recruiting and summer associate program, which successfully increased the number of women and lawyers of color applying and getting jobs in the oil giant's law group.
Premium Subscribers: Click Here for an expanded Q&A with Carolyn Benton Aiman
"Much of what Carolyn has done and continues to do, and the lives she has impacted and continues to impact, goes without recognition or fanfare," said Carita Walker, general counsel of Shell Recharge Solutions Americas, an electric vehicle charging subsidiary of Royal Dutch Shell. "Carolyn has been consistent, deliberate, behind the scenes, yet with several game-changing examples of speaking truth to power. Her recognition in this space is long overdue."
"Carolyn models D&I behaviors and actions and leads by example," Walker said. "She has hired and retained a diverse team of in-house lawyers and outside counsel. She has mentored and developed attorneys of all races and backgrounds."
Aiman puts DEI "at the forefront of everything she does," said Mayo.
"Carolyn is focused on DEI as a business imperative and recognizes the value and strength that diverse teams bring to the organization," the Baker Botts partner said. "More than that, though, she supports diversity as a key element of the Sempra culture. She also pushes others outside of her organization to share her commitment and generously rewards them for doing so."
Mayo said that Aiman does not shy away from doing the difficult, hands-on work.
"Carolyn believes in boots on the ground when boots are necessary and spent a significant amount of her time in 2022 traveling between the U.S. and Mexico working on cross-border issues of importance to the company in support of its operations in Mexico," she said.
In the summer 2021, Sempra Infrastructure made Aiman its chief legal officer. Sempra Infrastructure is the consolidation of two energy and infrastructure companies designed to facilitate the global energy transition to lower-carbon energy.
Aiman accepting the 2023 Houston Corporate Counsel Lifetime Achievement Award
Sempra's most significant project during Aiman's two years has been the Port Arthur LNG facility, which she said is critical to the company's "buildout of our North American infrastructure strategy."
"We executed definitive agreements for project debt and equity financing in line with our timing expectations — and construction is underway at the facility," she said. "We took this project from development to a fully funded and contracted project in a record time — less than a year, albeit we built on the work of teams that started many years ago."
Aiman said that nearly every member of her legal team has worked on the endeavor, which includes partnering with ConocoPhillips, private equity firm KKR and contractor Bechtel.
"We entered into long-term contracts for the full project capacity with strong customers looking to secure supplies that would allow them to diversify their supply and further strengthen their energy security," she said. "This was a great example of our strategic approach of collaborating with world-class partners to identify and execute investments with long-term contracted cash flows — all with the view of creating incremental value for our owners."
"I am incredibly proud of our team and their work completing the project debt and equity transactions, marketing and permitting process," she said.
Sempra was attractive, according to Aiman, because "one of its core values is to champion people."
"We value diversity across our system and understand it is all our jobs, not just HR's or our SVP Diversity and Community['s]," she said. "Like safety, the leader plays a pivotal role, but everyone has a role in ensuring safety. And diversity and inclusivity is the same."
Aiman's effectiveness has been both systematic and personal.
"Carolyn has been very impactful in my own life when it comes to issues of diversity and inclusion," says Eversheds Sutherland partner Jake Dweck. "She has been and remains my primary mentor in this complicated space. She made me so much more aware and taught me how to view diversity as a way of life — not only professional life by the way — as opposed to a 'program' or an initiative. She helped me look in the mirror, get better and continue to strive to understand and improve."
"I can think of several instances where Carolyn's views have affected our thinking and directions," Dweck said.
In DEI circles, Aiman is often compared to legendary Shell Oil General Counsel Cathy Lamboley.
"Cathy's contribution to diversity in the legal profession at Shell is unmatched," Aiman said. "Cathy was a key driving force across the profession outside of Shell, too. For example, she was a key partner with the MCCA during her tenure and clearly expected the firms that did business with Shell to embrace diversity. She has an incredible legacy and made a huge difference, which reflects the importance of who is leading and the messages from the top."
"A key success factor would be for companies and law firms to move beyond doing DEI as an initiative, a one-and-done approach, and make it a part of the way they do business," she said.