© 2015 The Texas Lawbook.
By Natalie Posgate
(Dec. 19) – A federal judge in Corpus Christi has issued a sweeping opinion that works to provide major reforms for Texas's long-term foster care system.
In a 255-page opinion, U.S. District Judge Janis Graham Jack ruled that the state is currently violating foster children's constitutional rights because institutional flaws in Texas's long-term foster care system, called Permanent Managing Conservatorship, subject the children under its care to an unreasonable risk of harm.
"Texas's foster care system is broken and it has been that way for decades," Judge Jack wrote. "It is broken for all stakeholders, including DFPS employees who are tasked with impossible workloads. Most importantly, though, it is broken for Texas's PMC children, who almost uniformly leave state custody more damaged than when they entered."
The opinion is a large win for the 12,000 children who are in the state's long-term system and their team of lawyers. The litigation is spearheaded by the New York advocacy group Children's Rights but it received significant help from two Texas law firm partners: Houston-based Yetter Coleman and Dallas-based Haynes and Boone. The firms worked on the case on a pro bono basis.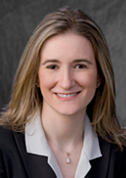 "The ruling provides crucial relief to Texas foster care children who have languished in a broken, dangerous system," said Yetter Coleman partner Dori Goldman, one of the lawyers on the case. "These children have been forgotten for way too long."
A spokesperson for the state's legal counsel in the Texas Attorney General's office did not immediately provide a comment on the opinion.
Thursday's opinion follows a two-week trial that occurred last December, four years of litigation and countless pro bono hours and dollars Yetter Coleman and Haynes and Boone have spent on the case.
Judge Jack pointed out in her opinion that the Texas Department of Family and Protective Services, the agency responsible for the state's foster care system, ignored 20 years of reports that outlined problems in the system and recommended solutions.
"All the while, Texas's PMC children have been shuttled throughout a system where rape, abuse, psychotropic medication and instability are the norm," she wrote. "The court has no assurance that anything has changed."
The court will hold a hearing within 30 days to appoint a special master to craft reforms for the system and oversee implementation. Within 180 days of selecting the special master, Judge Jack will hear his or her implementation plan.
"This is a wake-up call to the state that it cannot continue to violate the rights of children," lead trial counsel Paul Yetter of Yetter Coleman, said in a statement.
The Yetter Coleman trial team also included Lonny Hoffman and Christopher Porter.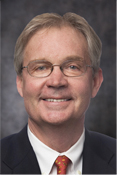 Dallas attorneys Barry McNeil and David Dodds led the Haynes and Boone team.
Children's Rights trial team was led by Sara Bartosz and the group's founder, Marcia Robinson Lowry.
The Texas Lawbook provides more background on the case in this previous report. Our partners at The Dallas Morning News have more details on this week's order here.
© 2014 The Texas Lawbook. Content of The Texas Lawbook is controlled and protected by specific licensing agreements with our subscribers and under federal copyright laws. Any distribution of this content without the consent of The Texas Lawbook is prohibited.
If you see any inaccuracy in any article in The Texas Lawbook, please contact us. Our goal is content that is 100% true and accurate. Thank you.