Two months after closing a $330 million transaction that brought an end to his tenure as executive vice president, chief legal officer and secretary of Stream Energy, Daniel Terrell has begun the next phase of his career at Baker Botts.
The energy powerhouse announced on Wednesday that Terrell has joined the firm as special counsel in the corporate department. He will focus his practice on mergers and acquisitions, litigation, energy transactions and general corporate matters.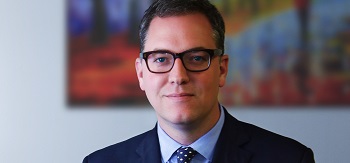 "Baker Botts was definitely my first choice and I'm glad it worked out," said Terrell, who spoke and met with several law firms. "I want to build a corporate practice and their depth in corporate and energy and their geographic platform make it the right place."
Interestingly, Terrell never hired Baker Botts as outside counsel during his three-and-a-half years leading the Stream legal department. But the firm worked opposite him in representing NRG Energy in the Houston-based utility's purchase of Stream's energy retail business for more than $300 million. The transaction closed Aug. 1, and Terrell spent the rest of the month helping his assistant general counsel Carolyn Lam transition to become the general counsel of the remaining Stream operation now called Kynect.
Terrell says it was essential to join people in private practice that he would hire if he were in-house again.
"Companies hire people more so than firms," said Terrell. "One of the lessons I've learned over time is it is a relationship business. It's one thing to be qualified and it's a whole other thing to be savvy and relational.
"I have no reservations about putting these folks in front of potential clients."
The Louisiana State University Herbert Law Center graduate has more than a decade of experience leading corporate legal departments. Terrell took on his first general counsel role at the end of 2007 for The Shaw Group, which was then the largest specialty contractor in the U.S. of fabricated piping systems.
Nearly five years later, he moved from Baton Rouge to Dallas to be the chief legal officer and corporate secretary of PLH Group, a portfolio company of Energy Capital Partners that provided energy infrastructure solutions to the North American oil and gas and electric power markets.
One of the highlights of Terrell's career was executing a roll up strategy for PLH Group where the firm acquired seven businesses in less than a few years.
"It is a lot of fun to contribute to the overall business strategy and see it come to life," he says.
But there is one big advantage to being at a law firm, according to Terrell: being able to work with multiple clients at one time.
"It offers the opportunity for me to work with some of my past colleagues on the business side again. The longer you practice in-house, your contacts grow," Terrell said. "That excites me for sure."