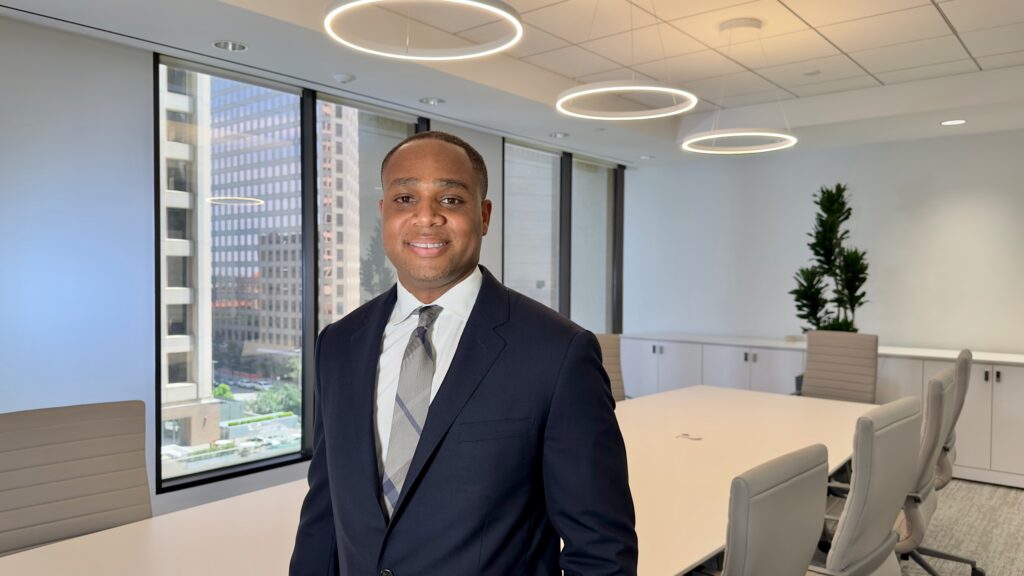 Fred Day, Brookfield Asset Management
As a rookie deal lawyer, Fred Day's first transaction in 2007 was valued at more than $1 billion.
In the 15 years since, Day has handled dozens of M&A and capital markets transactions with combined price tags exceeding $100 billion.
No year in his career, however, matches the magnitude of 2022.
As managing director of investments at Canadian-based Brookfield Asset Management, Day led six major infrastructure deals last year with a combined dollar value of more than $55 billion, including a $5 billion take-private transaction of British home repair services company HomeServ and the acquisition of a majority ownership in Deutsche Telekom's tower portfolio in Germany and Austria for more than $19 billion.
But no transaction in his career comes close to the $30 billion "first-of-its-kind" joint venture with Intel Corp. to jointly fund Intel's under-construction semiconductor fabrication facility in Arizona.
Premium Subscribers: For an exclusive Q&A with Fred Day Click Here
"With respect to our joint venture with Intel, this deal was likely the most complex deal I have ever worked on," Day told The Texas Lawbook. "We were able to create a funding model that is relevant, executable and repeatable. We did this by combining concepts from traditional areas of finance, namely joint venture arrangements, project development and structured finance.
"By staying at the intersection of these disciplines, we combined concepts that are traditionally contradictory — that being infrastructure investing and complex development projects," he said.
The Association of Corporate Counsel's Houston Chapter and The Texas Lawbook, citing Day's extraordinary success in dealmaking last year, have named him one of two finalists for the 2023 Houston Corporate Counsel Award for Senior Counsel of the Year for a Midsized Legal Department (six to 20 lawyers).
ACC Houston and The Lawbook will celebrate the finalists and announced the winners on May 4 at the Four Seasons Hotel in Houston.
"Over the past year, Fred has navigated Brookfield, as one of the world's largest infrastructure investors, through some of its most strategic investments in the asset manager's 120-plus years," said Kirkland & Ellis partner Enoch Varner, who nominated Day for the award. "Since joining Brookfield in 2015, Fred has transcended his initial function as a deal lawyer and is integral in crafting and executing on the investment strategy that has allowed Brookfield's newest iteration of the infrastructure fund to triple in size from $7 billion to $25 billion."
Eric Otness a partner at Skadden Arps in Houston who recruited Day to the firm in 2007, said Day is "an active listener" who takes in all the information and is then thoughtful in his approach to solving issues.
"There are never any fire drills with Fred," Otness said. "He's always on top of matters. Nothing ever flusters him."
Born and reared in San Antonio, Day was a star athlete, especially in track and field.
He received his bachelor's degree in finance and marketing from the University of Houston in 2004 and graduated in the top 10 percent of his class at the SMU Dedman School of Law in 2007.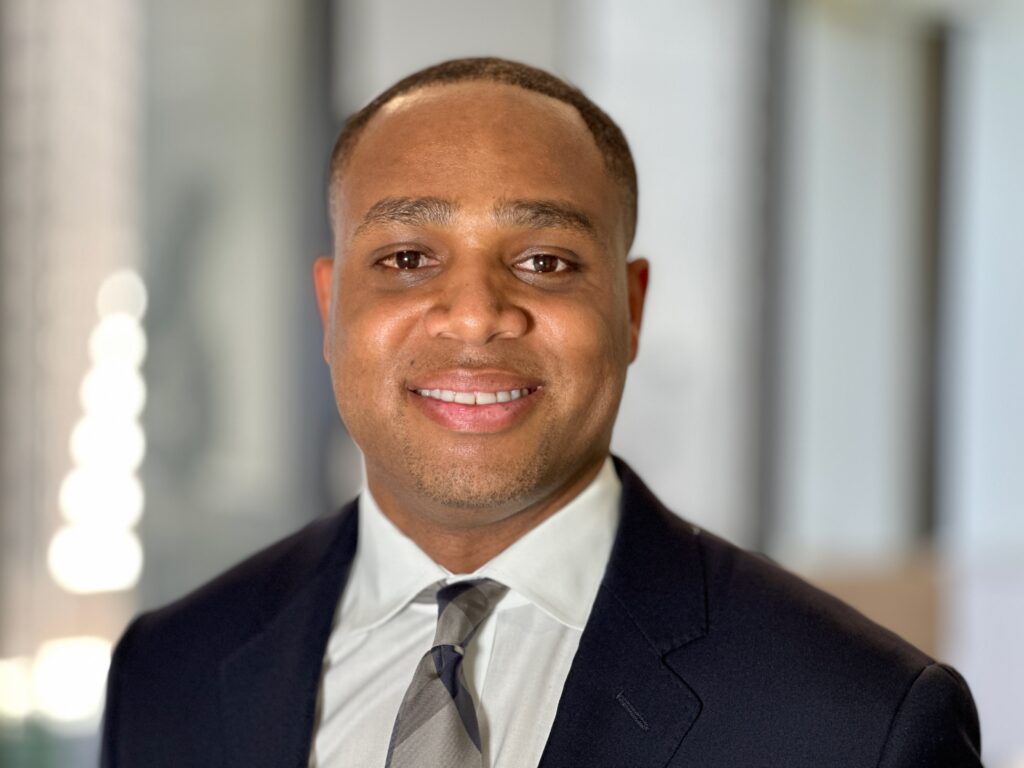 "We were able to create a funding model that is relevant, executable and repeatable. We did this by combining concepts from traditional areas of finance, namely joint venture arrangements, project development and structured finance."
Photo: Sharon Ferranti
Day is the only lawyer in his family. He chose law school over getting an MBA because he "determined that a law degree, at least initially, could potentially provide a much broader and unique skillset, which would allow me to pursue a variety of career paths throughout my career."
During his seven years practicing at Skadden, Day chose to go back to school to get his MBA.
"I believe this has accelerated my professional development, as well as my ability to understand critical business objectives on the transactions I've participated in, particularly from a financial prospective, which you may not necessarily get exposure to as a lawyer," he said.
Day said he started to broaden his practice experiences during his sixth year at Skadden "to further emphasize the business side of my work, perhaps in investment banking or private equity."
"I valued the opportunity to join the infrastructure team at Brookfield Asset Management because infrastructure investing is typically driven by investments that have strong barriers to entry and a well-understood regulatory or contractual framework — all of which means that it critical to undergo both a commercial and legal analysis for every investment," he said.
Day joined Brookfield in January 2015 and has been promoted three times. In 2021, he was named managing director. Brookfield had $125 billion under management in 2015. Today, it has more than $725 billion. The firm reported $92.8 billion in revenues in 2022.
During his eight-plus years at Brookfield, Day has led or played a critical role in 14 transactions with a combined deal value of more than $80 billion and 16 transactions in which Brookfield invested in debt, representing a combined deal value of $4.8 billion.
"Fred has an incredible work ethic. During transactions he is working 24/7, always having his eye on the prize of getting to a signed deal," said Oliver Brahmst, a partner at White & Case. "Fred is one of a few in-house lawyers who is expert in more than one discipline. It is very rare to find in-house counsel who is as proficient at both M&A transactions and debt and equity financings as Fred."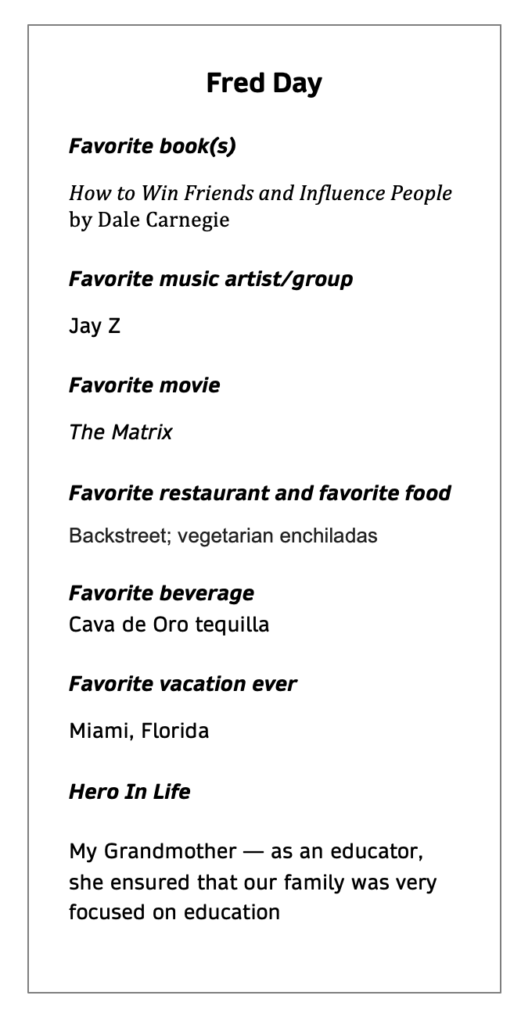 While the joint venture with Intel rightly garnered the most public attention among Day's transactions in 2022, the other deals were also incredibly sophisticated and high-dollar.
The first transaction was in May 2022, when Day was the lead lawyer on Brookfield's 4 billion euro take-private of HomeServe, which had been listed on the London Stock Exchange.
Day describe the HomeServ deal as "the most challenging transaction" of the year.
"What made this transaction challenging was that it was the first time I worked on a take-private transaction under the U.K. system, which is very different than the take private process in the U.S.," he said. "In addition, the transaction [involved] multiple jurisdictions across North America and Europe, which increased the number of regulatory issues we needed to navigate."
Two months later, Day played a key role in Brookfield's joint acquisition with Digital Bridge, another global-scale digital infrastructure investment firm, of a 51 percent stake in Deutsche Telekom's tower portfolio in Germany and Austria. Day led the structuring and execution of the acquisition financing, which resulted in the consortium raising over 5 billion euro of debt to fund a portion of the purchase price.
"Our acquisition of an interest in Deutsche Telekom's tower portfolio in Germany and Austria was complex given we needed to negotiate multiple layers of governance — in the first instance, between Brookfield and Digital Bridge and, separately, between our consortium and Deutsche Telekom — as well as secure multiple debt financing packages at each layer," Day said.
Day said his "best day" so far at Brookfield was "closing the Intel transaction."
"It capped off a very exciting year where I was involved in a variety of transactions," he said. "I have a strong passion for what I do and a lot of intellectual curiosity, and I enjoy working with outside counsel who shares the same passion and curiosity that I have."
Roland Estevez, a partner at Milbank, said Day's "business acumen makes him stand out among the highest caliber in-house counsels we interact with."
"Fred not only understands the business of Brookfield — how and where it operates, its position within the markets, etc. — but he also understands the external factors and market trends that might impact business objectives," Estevez said. "Fred's ability to maneuver within the fast-paced environment we work in and make difficult decisions stands out immediately when you are working with him. He invites debate and enjoys the process of getting to the best answer.
"I want to also emphasize that Fred also places an emphasis on building relationships," he said. "He wants to know not only those he hires but the team around them, their work culture and how they function."